Las Vegas Gambling – Why The House Always Wins in the End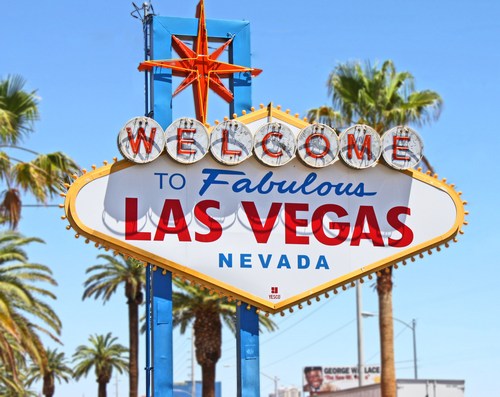 Ah, Vegas! Land of gambling, partying and $5 seafood buffets. It's the ideal destination for bachelor/bachelorette parties and those with lady luck on their side. There are also an array of shows and other forms of entertainment like Britney Spears and Cirque du Soleil.
But if you are going to Sin City to gamble, there are some tips you should consider when choosing your game. My Aunt Yetta refused to move from those penny slots, but in reality – they weren't the best way to spend a couple bucks.
Here's why…
The casinos make a profit with what is called the house edge, which is difference between the true odds and the odds that the casino pays you when you win. Basically, it is a built in profit on every bet. Playing games with lower edge will put more money in your pocket!
If you are looking to keep your cash avoid games like roulette. Most casinos, on average, keep over 5% of the money gambled with this pure lucky game with 1 in 38 odds. (Numbers 1-36 are on the wheel, but don't forget 0 and 00.)
Same thing with those penny slots. They tend to have a higher house edge versus those dollar slots at 5%. Most of those one cent temptresses have an edge of 10%! One Vegas veteran also mentioned that those advertisements for a 98.5% pay out on our slots just translate to the fact the house is taking 1.5% on every bet. Which means, for every $100 you spend, you will get $98 back.
If you want to keep the edge to a minimum, stick with blackjack. This game allows you to "double down" and bet extra money on hands where you have an advantage. However, different houses have different rules that can shift the rules to their favor. So, do your research.
Generally speaking, the best places to find lower house edges is off the strip. They are small and not always as swanky, but you will give yourself a better advantage.
When it comes to those shows…they may be sold out, but hit up your concierge. They may have the power to get you tickets our even upgrade the ones you have. Same with reservations for the hottest restaurants. Note that when your concierge score something like that for you, a tip is generally appreciated.