Tips for Black Friday and Cyber Monday Travel Deals and Discounts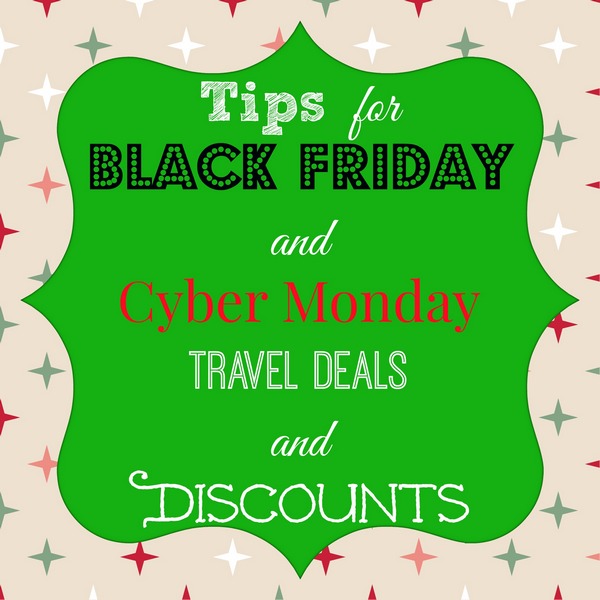 Savvy shoppers hungry for deals on everything from turkey to toys, are already scouring Black Friday ads. It's one of the biggest shopping days of the year where you can score some amazing prices. Travel deals are sometimes overlooked, but there are discounts, sales, and temporary special pricing.
While navigating the saturated waters teeming with flash sales, here are a few things to consider when booking Black Friday Travel Deals…
Generally, the best time of year to book travel plans is January. The post-holiday month typically boasts the highest number of available deals.
Hotels are the prime candidate for Black Friday sales. Orbitz, Hotels.com, and Priceline featured some noteworthy sales/coupons in 2013. You can also find offers through individual hotels; Vegas locations were especially hot last year.
Airfare has various "off seasons" for flying, but those seasons vary depending on location and demand. For example, mid-January through the end of February is considered the low season when traveling from North America to Europe. However, shoulder season flights from North America to the Caribbean and Mexico fall in September. You might see some Black Friday deals, but make sure you read the fine print on blackout dates.
Vacation packages are ranked slightly lower than airfare deals when it comes to Black Friday.
When it comes to travel in general, Cyber Monday wins in the deal battle with Black Friday. In 2013, the most impressive deals were offered online post-Thanksgiving madness. Shoppers were offered better discounts and could shop in their pj's from the comfort of their sofa.
Some things to consider when shopping for Black Friday and Cyber Monday Travel Deals and Discounts…
Consider any and all restrictions. You may only be able to use the deal on certain days, for specific rooms, or any details that might not work for your needs.
Watch out for limited return or refund policies. This goes for your in-store purchases. During special event sales, companies tend adjust their typical return or cancellation policies.