Best Waterparks to Visit in Wisconsin Dells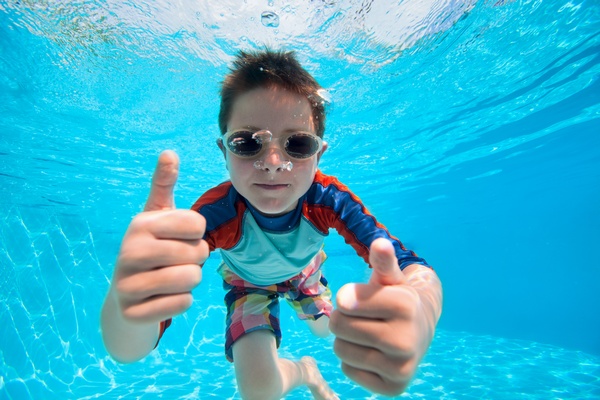 Wisconsin Dells has become famous for the many, many waterparks and resorts that have sprung up in and around the city. Once only a natural water playground destination, the waterparks of the Dells are so varied and numerous that it is hard to pick just one.
Each park has made a distinct name for itself based on what it offers or the theme it has created around each park and resort. If there is something that resonates with your children's interests, check out what those parks offer before making any decisions.
If you are planning on a vacation to Wisconsin Dells to try out the waterparks, make sure you add the best options to your list for an awesome time.
Noah's Ark Waterpark
Noah's Ark Waterpark is one of the first parks to open up in Wisconsin Dells, and it was certainly the largest when it came to town. In the heart of the resort town, most of the newer parts of the town have built around it. The park covers 70 acres of land, so it sometimes feels like you are exploring in the Dells without actually leaving the park itself. Its newest addition is the Surfing Safari which packs in some of the highest slide thrills you can find at any park in the nation. When you're done with a day spent in the water, head over to the new 4-D theater to catch a movie any night of the week.
Kalahari Waterpark and Resort
Kalahari Waterpark and Resort is one of the newer additions to Wisconsin Dells, with an indoor resort that includes a park and an entire outdoor park. The entire facility was designed with an African Safari theme so be ready for elephants, lions and giraffes. There are several sections to the parks, both indoors and out, that are designed around the age ranges of its guests, with family pools and slides, tamer pools for little ones and plenty of thrill rides and adult only areas where parties of older guests can enjoy themselves. If you wanted, you don't have to leave the resort for your entire stay because there are several restaurants, mini golf facilities for the family, a spa and swim-up bars.
Wilderness Waterpark Resort
Wilderness Waterpark Resort holds the title for being the largest waterpark in America, spreading out over 600 acres of land. The resort boasts 6 indoor and 5 outdoor parks, a zipline, lazer arena, mini golf course, ropes course, a pottery studio, horse drawn rides, miles of nature and biking trails and go-karts. You really can do it all on your vacation when you stay here, and the entire wilderness theme that the resort has fits in with the unique natural setting that the Dells has. This is the waterpark choice for vacationers that want it all.