Celebrate Canada Day With These Decadent Brownies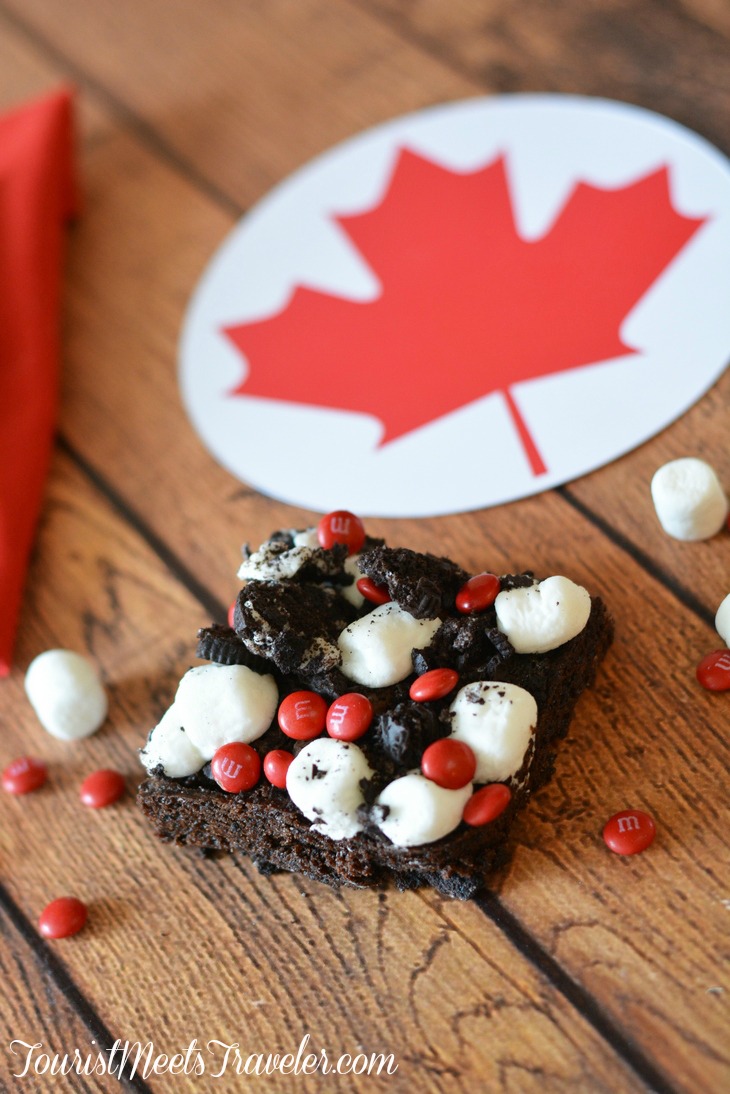 If you've never had the pleasure of visiting Canada….go. Go now! Aside from the bounty of amazing things to do, the country is full of some of the kindest people you will ever meet. If you have the pleasure of being a proud Canadian, or want to celebrate Canada Day, try these decadent brownies bursting with pride.
1 package Oreo (or chocolate sandwich) cookies
1 package brownie mix (13×19 pan size)
1/2 cup oil
1/4 cup water
2 eggs
1-1/2 cup mini marshmallows
1/4 cup mini red m&ms, separated
Directions:
1. Spray a 13×19 inch baking pan with cooking spray. Set aside.
2. Put 20 cookies in a plastic bag or mixing bowl. Crush into coarse pieces.
3. In a large mixing bowl, add brownie mix, oil, water and eggs. Mix well. Stir in crushed oreos.
4. Pour batter into pan and bake for 25-29 minutes or until edges are firm. Remove from oven.
5. While brownies are baking, crush 8 cookies into coarse pieces. Sprinkle on top of hot brownie, add marshmallows. Bake an additional 1-2 minutes or until marshmallows are soft and puffy. Remove from oven and sprinkle with m&ms.
6. Let cook and cut.
Makes about 20-24 brownies
For 2015, you can celebrate on Parliament Hill with Magic!, Francesco Yates, Gord Bamford, and Marc Dupré! How do you like to show your love for Canada?