Three Bars Guest and Cattle Ranch: Enjoy Your Complete Canadian Rocky Mountains Vacation!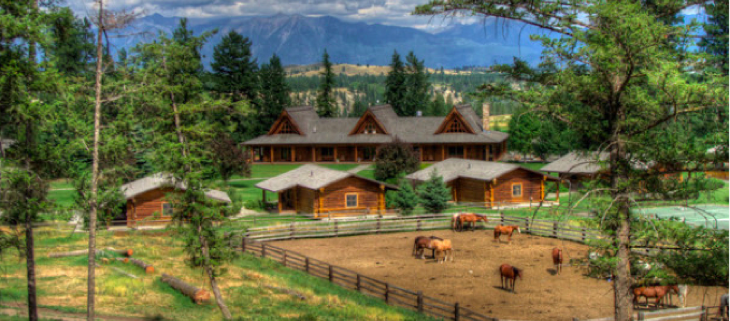 Summer vacation season is officially here – and I am planning so many great destinations and weekend getaways planned for my family.  One that I am very excited about is right here in Canada at Three Bars Guest & Cattle Ranch in Cranbrook, British Columbia near Banff.  Horseback riding is one my favorite past-times and after some negotiating I convinced my family that a dude ranch would be a perfect summer vacation.  While I am absolutely in love with riding vacations and guest ranches, not everyone in my family was sold, but after hours of perusing the Three Bars Ranch official website – my family is thoroughly excited by all of the activities they offer and the breathtaking scenery in their beautiful photographs.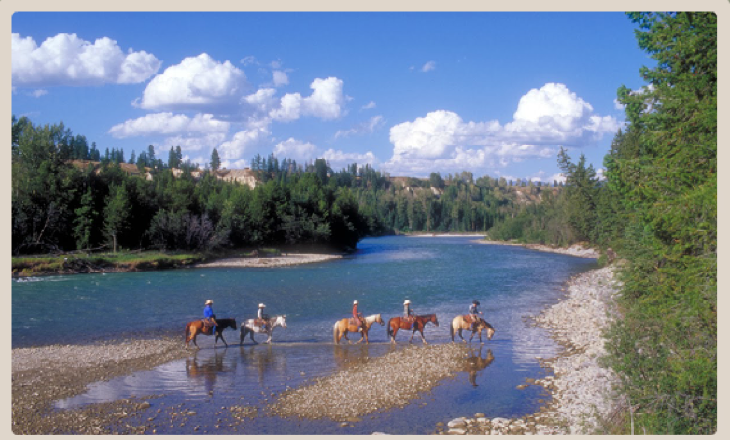 When I began brainstorming about going on a family vacation to a dude ranch I hopped on the internet and was quickly overwhelmed by all of the choices out there – but then a friend steered me in the direction of The Spur Alliance.  The Alliance is an organization of ten dude ranches spread out across North America that scream Western hospitality and family fun, and they are all well-respected establishments that are raved about by guests and have been in business for decades.  I filled out a questionnaire on The Spur Alliance website and selected my ideal locale, price range, and what activities my family was interested in – and they sent me straight to Three Bars Ranch's official website and I immediately fell in love!
I was so excited about taking a horseback riding vacation at an authentic dude ranch that I would have travelled to the ends of the world – but luckily The Spur Alliance pointed me to Three Bars Ranch, which is located right here in Canada!  Three Bars is actually right between Banff and Glacier National Park, near the Canadian Rockies.  Who would have thought that the number one dude ranch in Canada would be located so close to home?

Like I said I am obsessed with horses, but unfortunately my daughter doesn't feel the same way and a Canadian riding vacation wasn't all that enticing to her – until she saw the Three Bars website and seen what kind of adventure packages they offer.  Horseback riding is just the tip of the iceberg!  While I'm out on the riding trails with their world-renowned wranglers and guides – she can enjoy rafting, fishing, golf, tennis, archery, or just head out on the hiking trails for some amazing wildlife viewing.  When we plan family vacations we try to find destinations that won't bore the kids, and when we saw that Three Bars offered specific activities tailored to little ones and even a petting zoo – we knew this would be a great place to travel to this summer.
Three Bars Ranch has an all-inclusive approach to family vacations, so it takes away a lot of the stress. It's so much easier to plan a stay there. Their packages include three meals daily, twice-daily horseback riding, and a wide variety of ranch entertainment, evening activities and other amenities.
Not everyone is as outdoorsy as my family – but the accommodations at Three Bars Ranch are so amazing, you could literally go there and never leave the cabins or guest-houses.  Some of the amenities include a luxurious indoor pool, Jacuzzi, fitness center, and even a public laundry facility.  And, the main lodge offers a saloon to kick back and mingle with other vacationers, a dining room, a recreation room equipped with pool tables and other games, and even a business center in case you absolutely have to bring some of your work on vacation with you and are in dire need of a fax machine.  Seriously, can I just move there already?
You can check out the official Three Bars Ranch website and everything that they have to off right here, and you can even "meet" the amazing Beckley Family that owns and operates the guest ranch.  If for some reason you're still not thoroughly convinced that Three Bars Ranch should be at the top of your Summer Bucket List – then just check out a few of the photos in their amazing gallery, I guarantee you that by the time you are done viewing them you will be booking your stay and riding vacation for you and your family.  Head on over today to get a quote and check for availability – summer is right around the corner and you don't want to miss an opportunity to stay at the number one dude ranch in Canada. You'll have a great time there!
Disclaimer
: 
Although this post has been generously sponsored by Three Bars Ranch, the opinions and language are my own, and in no way do they reflect Three Bars Ranch.