Five Reasons Disney Marathons Are Worth Traveling For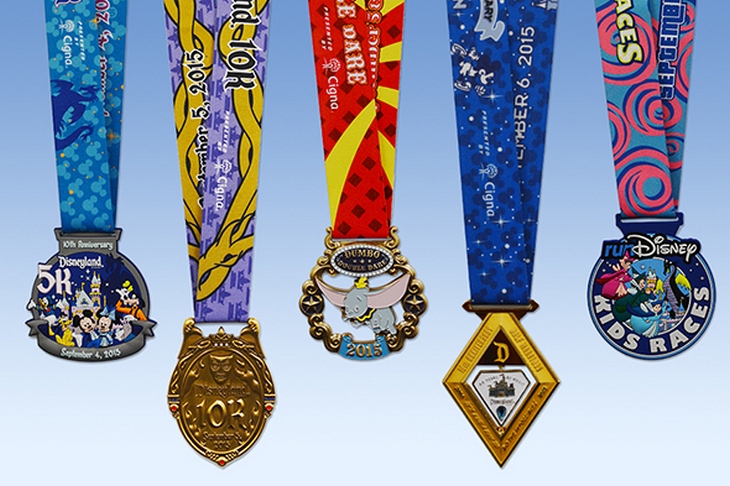 Disney Marathons are exciting events that are held at both Disney World and Disneyland locations, attracting locals and out of town runners. Known as runDisney events, there is always a lot of excitement and special events arranged just for the marathon runs. If you are considering participating in an upcoming Disney marathon but aren't sure whether the cost and travel are worth it, check out these five reasons that will more than make up your mind.
Related: Disney Cruise Revises Alcohol Policy – New Limits Ban BYO Liquors and Spirits
Enjoy a Special Pre-Race Dinner
From the minute you arrive at Disney World there are events and activities that are especially put together just for you. To help you prepare and get ready for the big day, Disney has a health expo and a pre-race dinner the night before. Every dinner is an event, with characters making their way into the dining rooms, entertainment being set up and of course, a great meal for runners to enjoy with family and friends.
Disney is All About You
For the time that a Disney marathon event is going on, Disney World is all about the race and you. Sure there are plenty of other guests at the parks and resorts, and daily events are still happening, but race days are a big thing here and a lot of attention is on you. Additional cast members are on hand, race signage is everywhere, runners are encouraged to advertise that they will be running, and special areas and events are cordoned off just for your enjoyment. For all the times you've ever been to Disney and tried to come up with a reason to snag a special button in order to be perked and failed, being a runner for a weekend trumps all the buttons and brings Disney magic your way.
You Get the Parks All To Yourself
If you've been to Disney World or Disneyland in the past, you know how incredibly crowded and busy the place can be. Very rarely is the park closed off to the public and open just for a small crowd to enjoy, but this happens for each and every run. The race courses generally go through one park, with many winding their way through several, and all along the course there are stages set up and characters ready to help you along.
Special Character Meet-n-Greet Opportunities
Guests of the parks have to either reserve a special character meet-n-greet event or stand in long lines during a day at the parks in order to catch up with their favorites. Disney characters have busy schedules filled with parades, stage performances, and guest of honor roles meaning that their time in any one place is very limited and on a tight schedule. During Disney marathons, the characters come to you, and stay with you throughout the various events. Pre-race meals, on course appearances, celebration meet-n-greets are all set up for runners.
Related: Disneyland Expansion Rumors – Star Wars and Marvel Attractions Coming?
Party At An Epic Celebration
Crossing the finish line at a Disney marathon is only the start of the celebration because Disney always puts on an epic party. As soon as the race begins friends and family can line the course to cheer you on and then head to the finish line or party staging areas where a huge celebration is getting underway. The party lasts about as long as you do, or until Disney says the party is over, but you can expect to be celebrated, pampered, treated to treats, drinks, music, and a good time. No two parties are the same so if you've been to one the next one will be as great as the first.