Disney Cruise Revises Alcohol Policy – New Limits Ban BYO Liquors and Spirits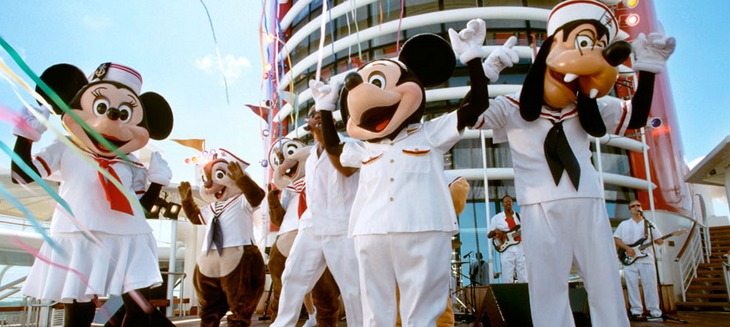 Disney Cruises are full of family fun with tons of activities for all ages. There is plenty of food, fun, and beverages on board the boats, but thanks to revised policies, those beverages of the adult nature are now being limited. Disney cruises revised the alcohol policy and will be enforcing new limits and banning BYO liquors and spirits.
Related: Disney Cruises: How to Save Money and Get Top Value on a Great Vacation
Disney Cruise lines made the changes that will take effect September 30, 2015 as shown under their updated Terms and Conditions…
Effective for cruises embarking on or after September 30, 2015, each Guest 21 years and older may bring two bottles of unopened wine or champagne (no larger than 750ml) or six beers (no larger than 12oz) onboard in carry-on luggage at the beginning of the voyage and at each port-of-call.
All wine/champagne and beer brought onboard must be packed in the Guest's carry-on luggage.
Any alcohol packed in checked luggage will be removed and stored until the completion of the cruise.
Guests are not allowed to bring liquors or spirits (including powdered alcohol) onboard.
Related: Disney's Star Wars Themed Cruise: Star Wars Day At Sea
The changes have had mixed reception. Most point out the obvious problem – The limitation is the same even if the voyage covers a longer trip. Basically, the limitations that apply to a 3 day cruise are the same for 10 day cruise.
A few other details you might want to note…
The corkage fee for wine and/or champagne will be increased from $20 to $25.
You will still be able to purchase liquor and spirits at ports, but it will be detained and held until the last night of the cruise, similar to duty-free purchases. For example, you can still buy your rum in the Caribbean, but you won't be able to drink on board the ship.
What do you think of Disney Cruise's changes to their alcohol policy? Let us know in the comment section below.