Travel Media Showcase 2015 Scoop: Bloomington, Indiana Charms With Local Attitude & Flare – New Destination Ideas For You!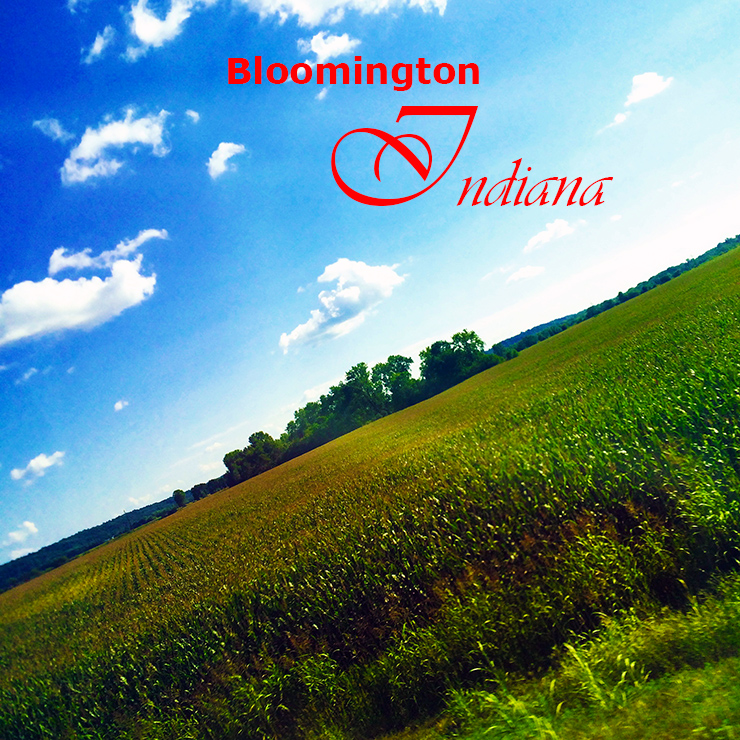 TMT just got back from Travel Media Showcase 2015, which was a whirlwind of awesomeness that not only enlightened us on some great new destinations for the coming year but proved to us – once again – that travel writers are some of the most energetic people on the planet. For me, a fish out of his familiar celeb-gossip-blogging waters, many of the faces I met were new; however, that being said, all exuded sincerity and welcomed me into their vibrant world of travel and tourism – an industry driven by both professionals passionate about places and individuals like you and I curious enough to visit them.
The showcase kicked off with a lovely dinner reception at Oliver Winery & Vineyards. Oliver is located about 10 minutes from Bloomington and just 40 minutes from Indianapolis. They have state-of-the-art winemaking facilities and offer daily wine tasting events on their grounds – lush and rich in its natural landscape, a perfect atmosphere for sipping wine like a star. Oliver Winery is scheduled to launch their new line titled Bubblecraft this Fall, all in an effort to appeal to the nation's growing interests in sparkling wines. Bubblecraft Red and Bubblecraft White have been described as "easy to sip" and "will appeal to those seeking a refreshing, sparkling-style wine for everyday celebrations, holidays, or special occasions." Yum factor x1000. Sign us up for a glass of that ASAP!
The following day, meetings with reps from some of the country's top tourist destinations occurred. Schedules in hand, and bags for all those lovely free pens at the ready, everyone definitely got their workouts in as they hustled from table to table.
Later, I had the opportunity to participate in a great local Winery, Brewery, and Distillery Tour, which featured some top, must-go-to Bloomington destinations for enthusiasts of wine, beer, and spirits. The tour kicked off at Butler Winery & Vineyards, a family-owned operation that prides itself on making top "Indiana wines from Indiana grapes." From owners, growers, and operators Jim and Susie Butler themselves, "Our philosophy has always been to focus on locally grown grapes in the belief that wine is a reflection of the climate, the soil, and the people who grow the grapes." Currently, their beautiful wines cannot be shipped out of Indiana state, but if you ever make it to Bloomington – and we highly suggest visiting the charming college town – then consider stopping by this lovely vineyard to participate in a tasting.
Next up on the tour was Upland Brewing Co. and Cardinal Spirits, two great establishments that create their products with care and compassion. If you're in Bloomington and looking for a strong sampling of various types of ALL THE ALKYHOL, then this tour mashup would be a great way to go – and don't forget to get some tasty nibble-nibble-om-nomz at Upland. Their Pulled Local Pork will rev up those taste buds and the Pistachio Trout will get your stomach going as well; for lighter fare, try the Rocket Watermelon salad, comprised of crispy arugula, watermelon, red wine vinaigrette, and feta. For a cocktail featuring magical infused vodkas, make yourself comfortable at Cardinal. But make sure you got yourself one of those designated driver dealios (tour bus drivers usually fill this position well). Wink wink.
The showcase had all the attendees very busy, and we wouldn't have had it any other way: When we weren't busy chatting with folks and figuring out where to send our readers next, we were busy filling our bellies with delicious food (and more delightful conversation).
Needless to say, I discovered a lot at TMS 2015. I learned about a new cut of steak that was developed by an ingenious meat scientist in Stillwater, Oklahoma (bring on that Vegas Strip Steak, baby!). I learned about gumbo and succulent turkey necks and the beautiful plantations of River Parishes. I was clued into where I could get the most-to-die-for bread pudding in Dover, Delaware (check out Cool Springs Fish Bar & Restaurant). I found myself enamored by the details of Erie and Niagara, both home to water features that could – just maybe – ignite the romantic in even Lord Voldemort.
News of the "1400 Christmas events in 40 Days" in Grapevine, Texas has gotten me all prepared to welcome Santa Claus earlier this year – and validated my decision to by that 50% off bundle of holiday cookie cutters at Bed, Bath, & Beyond a week ago. I received a Blue Bird of Happiness from Terra Studios in Fayetteville, Arkansas. I was reminded of the fact that this country has enough wineries, distilleries, and breweries to keep us all drinking comfortably through the impending zombie apocalypse. And I now know where to locate the best fried shrimp in Tallahassee, Florida – after kayaking alongside an aggregation of manatees in Wakulla, of course. Note: For "best fried shrimp and drinkable cocktail sauce," head to Shell Oyster Bar. Information comes from a valid, albeit top secret, source.
And I left this conference with my one (and only one) travel philosophy validated: No matter where you land in the world, there's truly something for everyone to explore with a smile.
From the wee ones to the grandparents, everyone can be accommodated – you just need to know where to look and be open to discovering new things. Here at TMT, we're all about bringing you information about diverse destinations, where families can venture to knowing their experiences will be rewarding and well rounded. We know more than anyone how much energy it takes to tour and travel the world. With those previously mentioned notions in mind, over the coming weeks, TMT will feature some of the standout destinations for families that we discovered at TMS 2015.
So keep your bags by the door, your calendars all clear, and your wanderlustful hearts beating . . . because we're hittin' the road (or skies) (or seas)!