National Geographic 4-D Ancient Civilizations Puzzle – The PERFECT Holiday Gift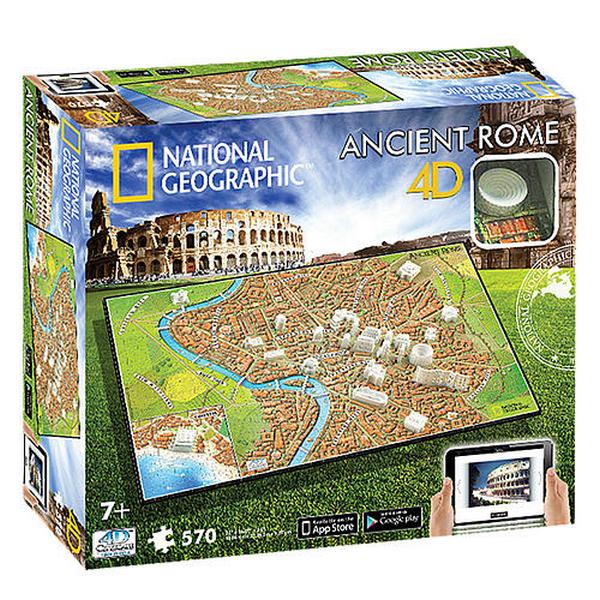 The holidays are right around the corner, and if you are anything like me then you are most likely struggling to find the kids in your family educational, but fun, toys. My nephew has a room full of video games and other electronic gadgets, and this year I wanted to get him something that I knew he would enjoy, that wouldn't completely kill his brain cells. Then, I stumbled across the National Geographic 4D Ancient Rome Puzzle – and I knew it was the perfect gift.
My family recently traveled to Rome, and ever since my nephew has been obsessed with the city – I'm proud to say that he is a total history buff. I came across the 4D National Geographic Ancient Rome Puzzle by Cityscape Inc. on Amazon, and I had that "aha" moment when you know that you have finally found the perfect gift for someone on your Christmas list. I read through the description and positive reviews and added it straight to my cart, it was a total steal at under $30.00.
The 4D National Graphic Ancient Rome Puzzle is not for the faint of heart, all together it comes with over 500 pieces! First, you put together the puzzle of the streets of Rome – once completed you have reconstructed a beautiful map of the ancient city, including the rivers and landscapes surrounding Rome. After the map of Rome is complete, you insert the 3D plastic replicas of all of the historic buildings and monuments that the city is known for. The Colosseum, The Pantheon, and The Theater of Pompey are just a few examples. Upon completion the puzzle is an impressive 22″ x 14.7″ x 5″.
Once the puzzle of Ancient Rome is completed, my nephew will be rewarded with a virtual 4D tour. The 4D National Geographic Tour app can be downloaded from Google Play Store or the Apple Store. The app goes over the entire puzzle with you first-hand, and gives you an inside look at some of the historical structures and monuments that you just pieced together with your own two hands. The National Geographic companion app for the 4D Ancient Rome Puzzle also includes some fun trivia games to test your knowledge on the ancient city.
The 4D National Geographic Ancient Rome Puzzle is recommended for children ages 7 years old and up – for obvious reasons. If you are in the market for a gift for a younger child, then check out the National Geographic Kids site, which is packed full educational books and games for all ages – even the youngsters! It is never too early to start encouraging them to read and expand their horizons.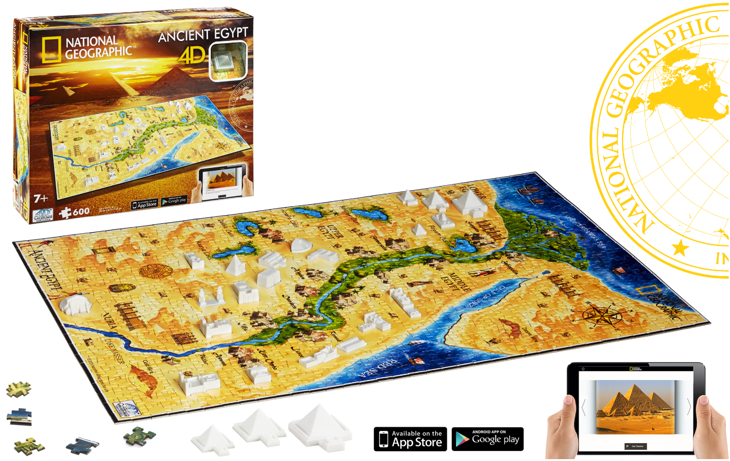 If you are searching for the perfect gift for a kid in your family that loves to learn, I highly recommend checking out the National Geographic 4D Ancient Rome Puzzle. (There are also 4D puzzles available of Greece and Egypt.) I'm sure it won't be the most expensive or flashiest gift that my nephew receives this year, but I know that it will keep him busy for hours and will provide him knowledge that he will carry with him for the rest of his life – and as far as I am concerned that is priceless!