NetGear's Arlo Home Security System – Travel With Peace of Mind #NETGEAR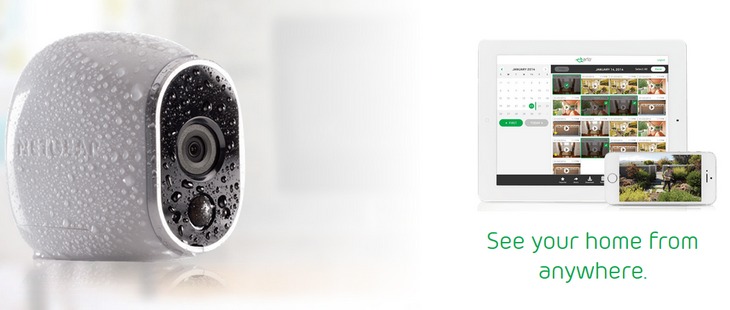 I'm a NETGEAR Ambassador and I received this product in exchange for my honest review.  The opinions in this post are 100% mine.
On a good year, my husband and I spend more time traveling than we do at home – and we have been searching for the perfect security system for what seems like forever. There is nothing more annoying than being in another country and getting phone calls because a bird or our cat set off the alarm. And, then there are always those sleepless nights in a hotel when you feel like something just "isn't right" at home – and you have no way of checking.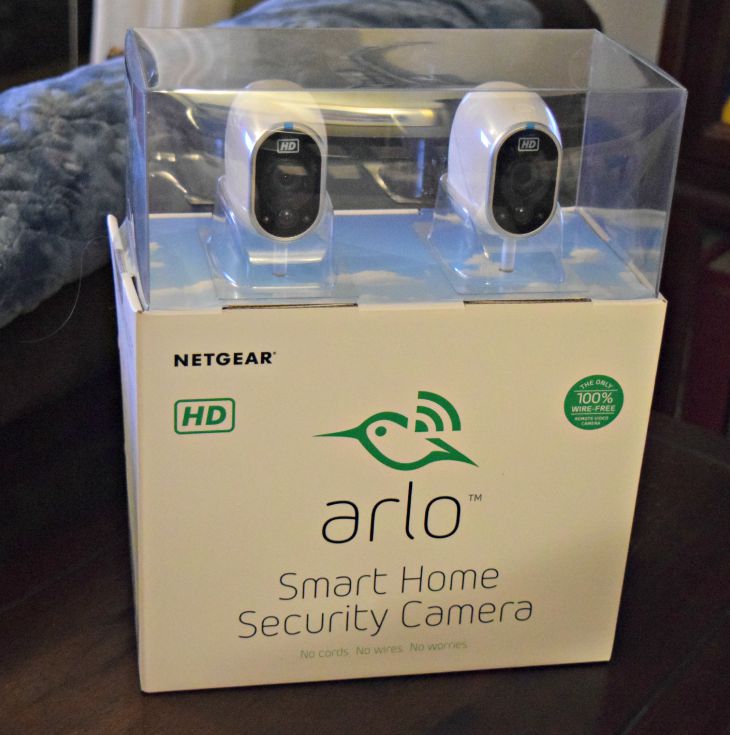 Luckily, after multiple security systems that just weren't cutting it, I came across NetGear's Arlo Home System, and I fell in love immediately. If you or anyone you know is in the market for a security camera, I highly recommend it – you will not be disappointed.
When we moved in to our new home this year, I knew we had to get a security system before we went on vacation – and I hemmed and hawed for quite a while because I simply didn't want a huge gawky camera hooked up to the front of my pretty new house. Nor did I want a bunch of holes drilled in the siding and what seems like yards of cords and wires weaved in and out of the house. Then my friend told me about Arlo from NetGear, and that the camera is tiny and barely visible. Plus, it is wireless to boot! And, it has a magnetic wall mount!
You can't put a price on your safety, but I wasn't exactly prepared to spend an arm and a leg. Luckily the NetGear Arlo security camera wasn't as pricey as I thought it would be – and I affordable for any family, regardless of your income. I ordered my security system, and it arrived in just a few business days. When the package arrived I couldn't wait to get it set up, but I'm not all that tech savvy. I decided to give it a whirl on my own before I recruited my husband for help – but I didn't need him! Setting up the Arlo security camera was a cinch. The camera came along with a quick step set-up guide, which made installation a breeze.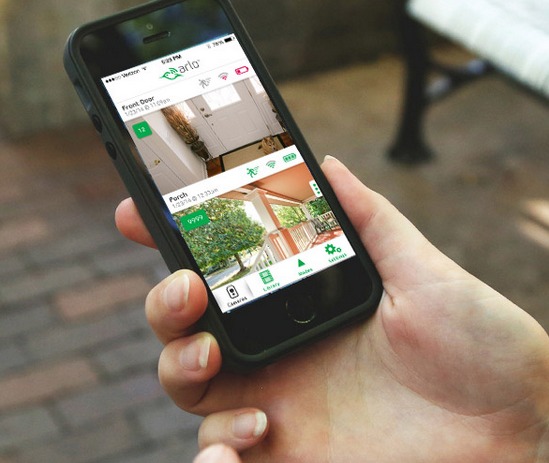 After I installed the Arlo camera on my front porch, I headed inside and plugged in the base station, a small black box which looks similar to a router. Next, I went on my smart phone and downloaded the free Arlo app and followed the instructions that popped up on my screen. The free Arlo app supports up to five cameras, which can easily be added to the system later on. I purchased just one to start, I wanted to test ou the system before I bought half a dozen cameras. But, I was so pleased after I set up one, that I went back on to the official Arlo website and purchased four more that very same day.
When we went on vacation, my husband and I both had the Arlo app downloaded on to our phones – and could check the camera footage anytime day or night. It also saves the footage on a simple to use calendar, so if you ever have to check out a certain day or time period – you can always pull it up. One of my favorite things about the Arlo Security camera is that it has no problem detecting motion even in the dark, and its night vision is crystal clear! Anyone who has dealt with security cameras can tell you that is hard to find on the market. Every brand seems to promise crystal clear night vision, but it is difficult to find one like NetGear that actually delivers. So, I didn't have any sleepless nights while we were in Europe, I could always check the app on my phone while I was lying in bed and Arlo reassured me that everything was fine.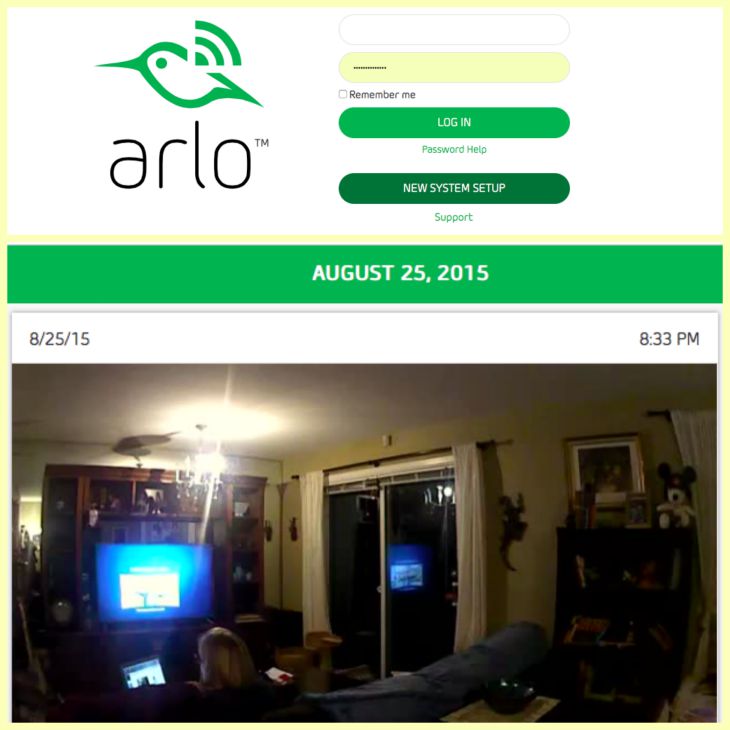 Since we returned home from vacation, we still use our Arlo camera system every day. We actually are doubling it as a baby monitor for when my granddaughter stays over. Whenever we hear a strange sound coming from her room, all we have to do is whip out our smart phones and we can tell exactly what she is up to. Altogether, I can honestly say that the Arlo security system has given me peace of mind – and in comparison to what it cost, it has gone above and beyond.
If you are in the market for a security camera, you absolutely have to check out NetGear's Arlo!