PEI Travel Made Easy: Use 'Ask An Islander' To Plan The Dream PEI Vacation! #AskAnIslander #PEI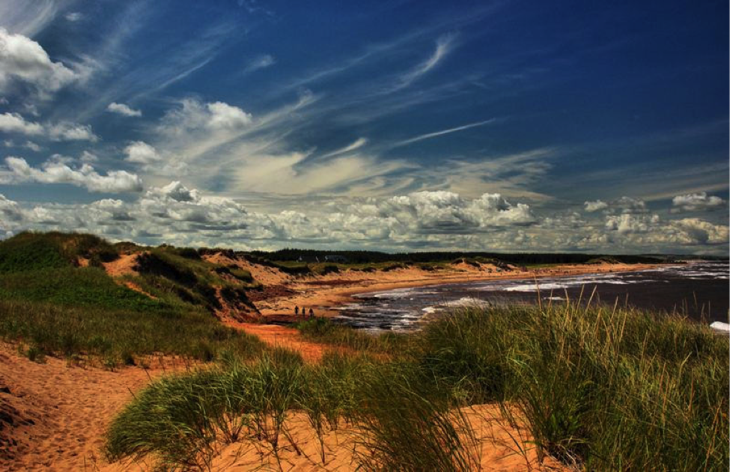 I have some great trips and family vacations planned for Summer 2015, but one of the ones I am most looking forward to is right here in Canada – Prince Edward Island. I have travelled all over the world, and nothing compares to the great memories I have made with my family at Prince Edward Island. Somehow they managed to cram all of my favourite things: antiquing, fabulous food, beautiful beaches, breathtaking scenery, and amazing people all on one island!
I always try to sneak a trip to Prince Edward Island in to my summer plans, and I never get tired of using the official PEI Tourism website to build my family's itinerary – it seems like every year there are more and more activities added to their endless list of things to do there. Travelling with my entire family isn't always easy, especially with the varying age ranges, but Prince Edward Island seems to be the one place that we can all travel to and have the times of our lives.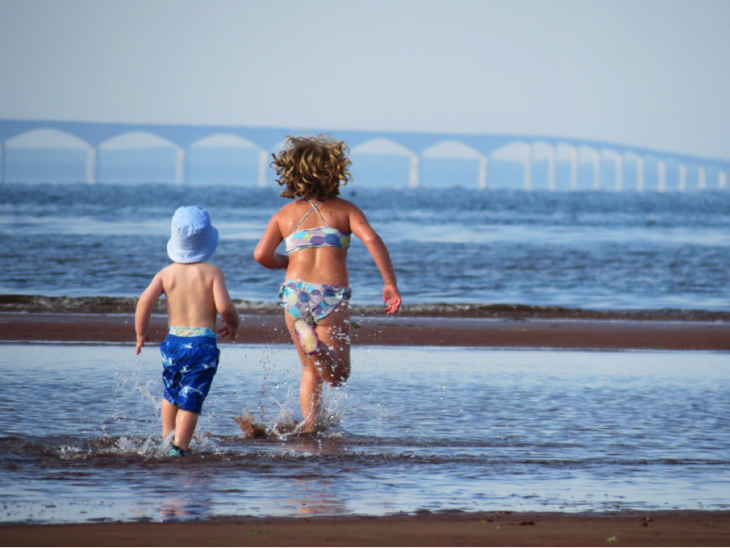 There are literally beaches everywhere you turn on Prince Edward Island, and that means fun for the whole family – adults and kids. And, you won't find beaches any cleaner or more family-friendly than theirs. But, beaches are just the tip of the iceberg when you are planning a getaway to Prince Edward Island. Personally, I go for the antiques and endless shops – with seriously the nicest staff and friendliest faces you will ever meet. After about a few hours of following me around and carrying my shopping bags my husband usually grows antsy and heads off to the golf courses – which are his idea of a perfect vacation. But, we always meet up for dinner, and there are so many amazing restaurants to choose from, with of course endless seafood and fish dinners.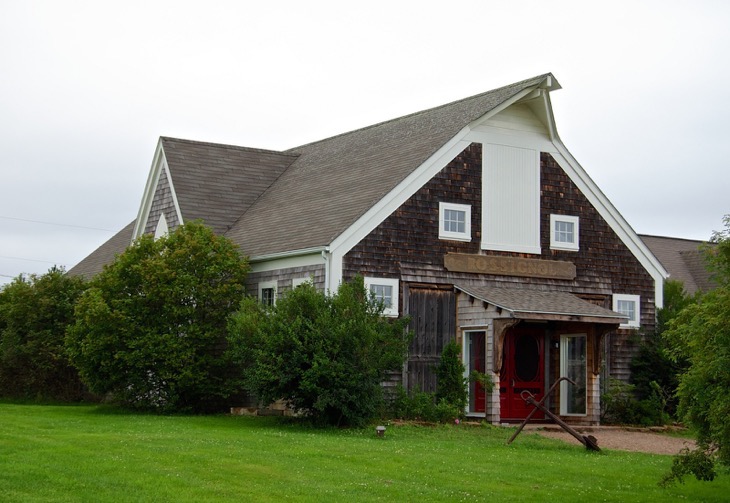 One of my favourite memories on Prince Edward Island is definitely my trip to the Rossignol Estate Winery – which if you are a wine buff is a must for your to do list. If you plan your trip to Prince Edward Island during the summer, then it is practically a given that there will be a festival going on at some point during your stay, and if festivals aren't your thing you could always pack up the kids and spend a day at the amusement park or take a family hike on the Confederation Trail. Personally I am a major history buff and I thoroughly enjoy travelling to museums and visiting some of the local landmarks on Prince Edward Island and snapping photos of the breathtaking lighthouses – however my family is super outdoorsy, so we usually plan our itinerary with a mix of sight-seeing, historical stops, and then some kayaking, bicycling, or even heading out on a boat for an afternoon of fishing.
I could ramble on for days about everything Prince Edward Island has to offer (like Anne of Green Gables Museum or the amazing mini golf-course), but you can actually head over to the official PEI Tourism website and speak to someone who lives right on Prince Edward Island by using their "Ask An Islander" application and you'll get the inside scoop on the best hotels, restaurants, and places to visit while you are planning your family's itinerary. The PEI Tourism website is my go-to source when I am planning a trip to Prince Edward Island. They are always up to date, and you can search for Prince Edward Island hotels, cottages, Bed & Breakfasts, and campgrounds right there on the site. The PEI Tourism website makes planning your vacation a breeze and even offers packages right there on the site based on what your interests are and the age ranges of the people travelling with you. Or you could always hop on social media and check out #AskAnIslander or #PEI on Twitter for up to date information.
I am literally counting down the days until my trip to Prince Edward Island, and you will be too once you visit the PEI Tourism website and see everything the province has to offer. If you have any questions don't hesitate to use the Ask An Islander application – like I said the residents of Prince Edward Island are seriously the friendliest people ever!
Follow #AskAnIslander and #PEI on Twitter for more insider info about PEI.
Disclaimer: Although this post has been generously sponsored by Tourism PEI, the opinions and language are my own, and in no way do they reflect Tourism PEI.