Disneyland Secrets and Tips to Save Time and Money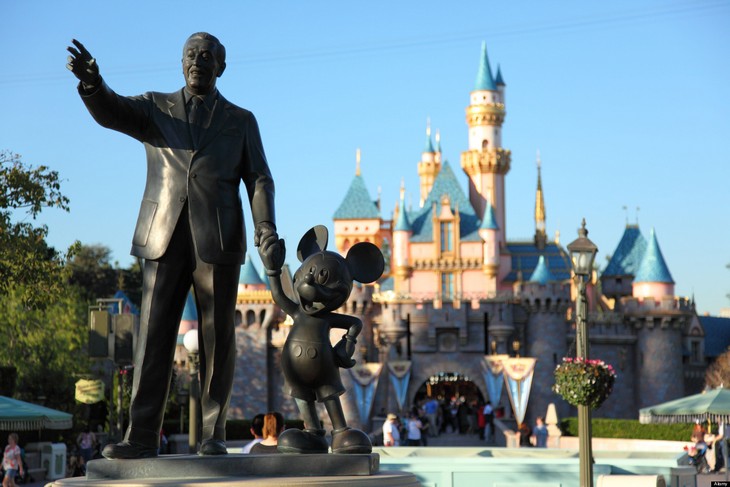 If you're like the throngs of passionate Disney fans, you've enjoyed all Tourist Meets Traveler's tips and tricks to visiting Disney World, but these Disneyland secrets and tips will save you time and money while in California…
1. Don't toss your FastPass ticket if you are a few minutes late. There is a 15 minute grace period that will make allowances and still let you ride.
2. Touch the apple located by Snow White's Scary Adventures. Listen, and you'll hear the cackle of witch and a clap of thunder. The brass version of the doomed treat is near the story book.
3. BYOD – Bring your own drinks. Disney allows guests to bring in small packs of food and drinks. So, fill up on your own cheaper snacks and water bottles and splurge on goodies you can only find in the parks. Just make sure you aren't bringing in any glass containers or alcohol.
4. Souvenirs are a must for trips, but they often cost more inside the park versus the stores around the park. Hit up the area malls and stores to find the toys and memorabilia before you go to the park.
5. Radiator Springs Racers is a popular draw, if you want to score an easy ride, getting early access by staying on-site might be your best bet during peak times.
6. There a very few genuine discounts on one day park tickets and coupons for meal purchases and souvenirs in the parks are practically unheard of aside from Disney Vacation Club. HOWEVER, if you are savvy saver, you purchase Disney gift cards through stores that offer discounts on the purchase of gift certificates, like Target's REDcard holder 5% discount. You've saved money as soon as you purchase the gift cards and then you can use them in the park to make your purchases – including tickets and food.
7. So, those practically unheard of coupons and discounts on food…they are rare, but if you do find them, they will be on your receipt from your in-park meal purchase. Look at the bottom in the fine print at the bottom of the receipt, and see if you scored a discount along with your burger!
8. Disneyland and Disney California Adventure have a somewhat secret tradition of holding a 24-hour party the Friday before Memorial Day the locals love to indulge in. It's an awesome adventure, but it also means big crowds. If you're there just for Disney and aren't interested in the local-infested festivities, plan your visit another weekend.
9. For a special one-time-a-day experience, visit the Coke Corner on Main Street in the morning and find a cast member who works the area what time the Mad Hatter will be hosting his musical chairs game. It's usually around 2 o'clock in the afternoon.
10. Break the rules on the Indiana Jones Adventure, and pull on the ropes near the sign instructing you not to. You'll hear a lost traveler crying out.
11. Try purchasing Disney character meal vouchers in advance to lock in prices on meals before the skyrocket during peak times.
12. Buy pins to trade with Disney cast members on eBay or Amazon before you go. The kids will love the activity, and you save big money by shopping at the online retailers.
13. To avoid crowds, try visiting mid-to-late January, early February, late April, or weekdays Labor Day through the beginning of the Christmas season.
14. The Jungle Cruise skippers *occasionally* have maps they will hand out as free souvenirs when politely asked.
15. Ride your favorite or popular rides during Disney shows that offer two viewings, like Fantasmic. Skip the first show and enjoy a less crowded line at fan-favorite rides, then hit the second, later show for thinner crowds.
16. Instead of paying for those costly photos those looming pros offer to take, ask them to snap one of you with your camera or phone. It will be free! Just make sure you have setting ready to go.
17. You can get in line for any operating attraction up to one minute before park closing. If you faced long lines all day, try checking the packed ride just before the park closes when the crowds are thinning.
18. Try booking the World of Color Dining package to score a meal and a reserved spot in the World of Color preferred viewing area.
19. If you want a unique view of the fireworks, try timing your ride on the Storybook Land Canal Boats with the fireworks. The boats stop moving when the fireworks start to give riders a view of the show.
20. If your group is willing to split up, try the single rider queues to slash wait times.