Philly Cheesesteak Stuffed Peppers Recipe – Low Carb, Gluten Free, and Paleo Friendly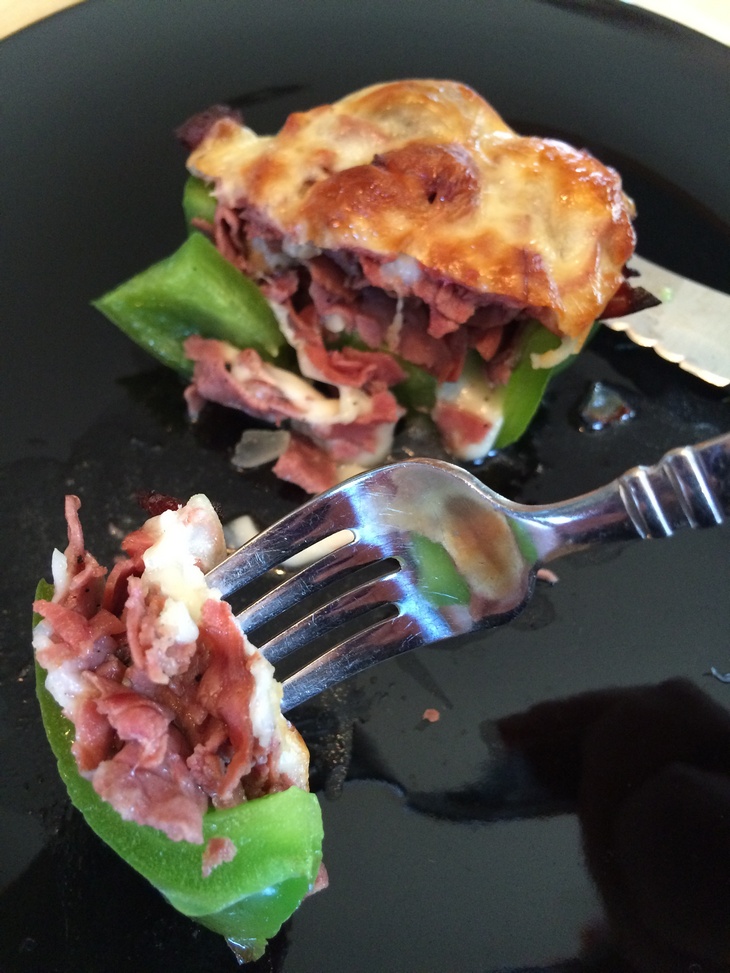 Philly is one of my favorite cities. Chicago and New York have their delicious pizza, but Philadelphia has cheesesteak glory. This Philly Cheesesteak Stuffed Peppers recipe will satisfy that craving with amazing flavor that is low carb, gluten free, and even paleo diet-friendly!
Related: Behind the Buffet – Cruise Ship Food and Kitchens
The history behind the Philly creation is debated, but Pat and Harry Olivieri are usually credited with the sandwich. Chopped steak and onions served on an Italian roll was the initial version and cheese was added later on. Typically, thinly sliced rib-eye or top roast are the choice beef cuts, but you can use just about any cut. You can add sautéed onions, peppers, mushrooms, or leave them out depending on your taste. Top the meaty mixture with provolone cheese and enjoy it on an Amoroso roll, and you have the sandwich that has stood the test of time.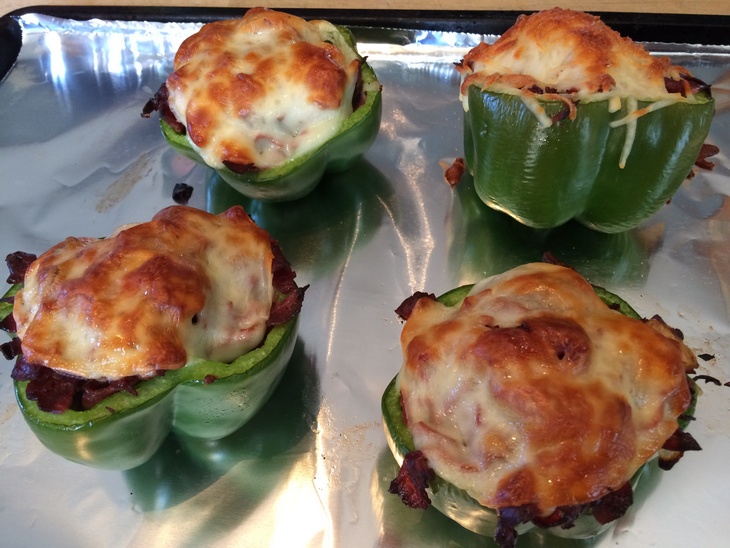 If you are sensitive to gluten, on a low carb diet, or even sticking to a paleo plan, this version of the Philly Cheesesteak will be just as satisfying and easy to make.
Related: Easy Food Swaps and Tips to Cut Calories and Fat Without Sacrificing
You Will Need:
Thinly sliced roast beef – (Boar's Head is my favorite.)
1 onion – chopped
1 clove of garlic – minced
Green bell peppers
Sliced provolone cheese – You will need 2 slices for each bell pepper half.
Mushrooms – optional
Steak seasoning or salt and pepper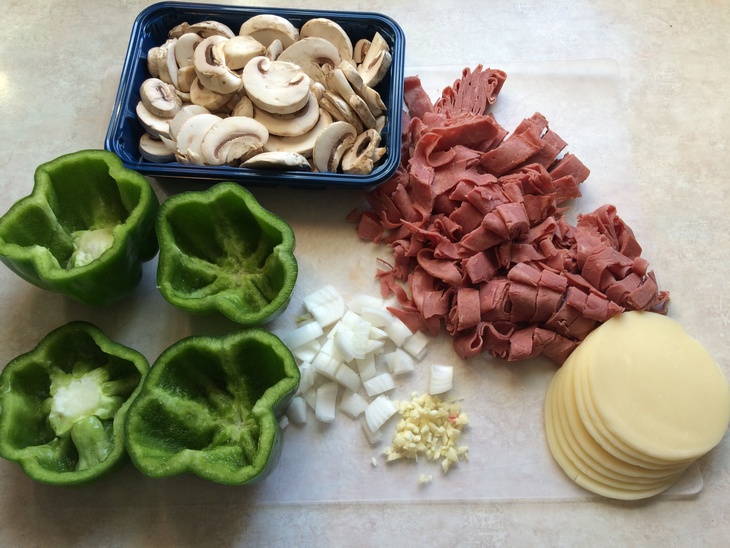 To Create Philly Cheesesteak Stuffed Peppers:
1. Preheat oven to 400 degrees.
2. Slice green bell peppers in half and remove seeds.
3. Layer a piece of provolone inside each of the sliced bell peppers.
4. Fry the chopped onion and minced garlic for 2 minutes and then add sliced beef and mushrooms.
5. Season with your favorite steak seasoning or use salt and pepper to enhance flavor.
6. Fry until mushrooms and onions are tender, but not mushy.
7. Remove meat mixture from heat and drain away grease and liquids.
8. Stuff the meat mixture into the bell peppers lined with provolone.
9. Top with a slice of provolone and bake 15-20 minutes. Cheese should be melty and the pepper should be tender.
This makes a great lunch or dinner, and can be made in less than half an hour. It's my favorite quick and easy meal is figure-friendly and packed with amazing flavor.