Summer Vacation Planning Tool – The Spur Alliance Will You Find the Perfect Dude Ranch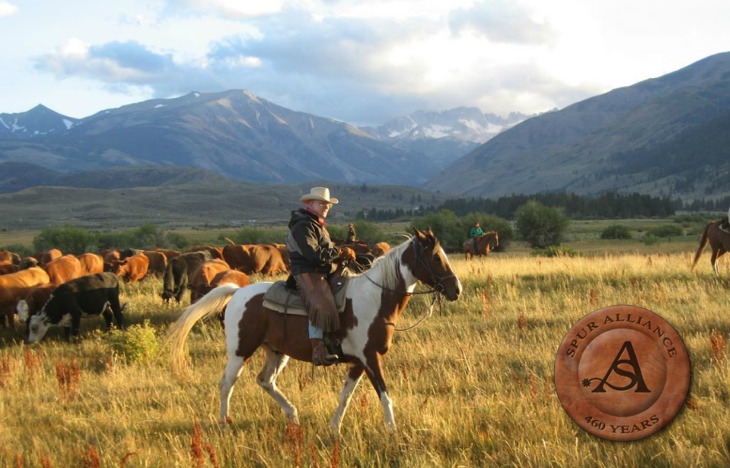 The Spur Alliance is a life-saver if you find yourself in the same predicament I did – finding the perfect ranch to book a getaway to this summer that every member of my family will enjoy.  I have been searching high and low for a summer vacation or weekend getaway that will appease everyone in my family – which is no easy task.  After hours of negotiations, my family and I decided that a dude ranch would be the perfect place for us all to spend some quality time together – and enjoy one of my favorite past times: horseback riding, among many other outdoor activities.  Little did I know the hardest part of planning a riding vacation to a guest ranch was still to come – finding the perfect destination?  Who would have guessed that there were so many dude ranches in Canada and North America?
I have spent hours searching the internet for dude ranches nearby, comparing vacation packages, itineraries, and lodges.  And, then I found The Spur Alliance's official website – and they were the answer to my prayers.  The Spur Alliance is an organization of ten different dude ranches, and they are all the amongst the best.  Some of the members of the Spur Alliance are big name guest ranches that are often raved about by travel gurus like Tanque Verde Ranch in Arizona and Flathead Lake Lodge in Montana. Well, Spur Alliance is made up of ten North American guest ranches like Three Bars Ranch (near Banff, Canada), they are all family owned, have been in business for 20 + years, and feature a myriad of family activities ranging from horse-back riding, rafting, spas, cattle work, and world class fishing.  The ranches in the Spur Alliance are: Flathead Lake Lodge, Hunewill Guest Ranch, Lost Valley Ranch,  Paradise Guest Ranch, Rainbow Trout Ranch, The Hideout Lodge & Guest Ranch, Tanque Verde Ranch, Three Bars Ranch, Triangle X Ranch, White Stallion Ranch.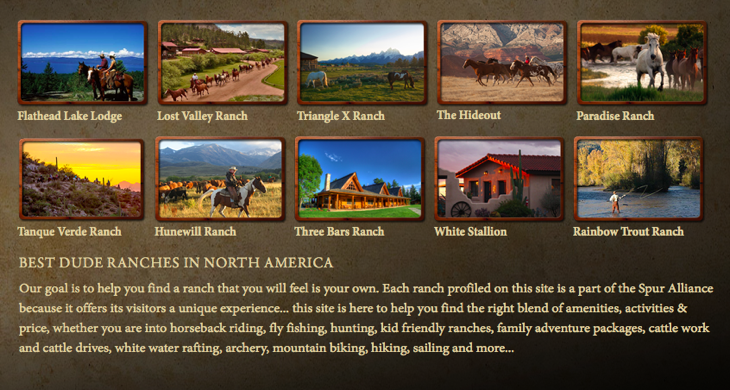 The reason I urged my family to vacation at a dude ranch this summer is because I am in love with horseback riding, and a sucker for Western hospitality.  But, after perusing the Spur Alliance official website I realized there were so many amazing activities available at their ranches for every member of my family.  Let's be honest for a moment, the whole point of going on a family vacation is to spend time with your family – but who wants to spend time with that one family member that is miserable the entire vacation because they are not a fan of the itinerary you have set?  Well, with the help of the Spur Alliance's website, I was able to find a dude ranch in Canada that offered something for everyone: horseback riding, rafting, fishing, archery, golfing, and a petting zoo for the kids!
The Spur Alliance's website is smooth and simple to use, and made it a breeze to compare their dude ranches' locations, prices, and activities.  I found out Three Bars Ranch in the Canadian Rockies is the best option for my family, but that may not be the best fit for yours – luckily there are nine other ranches to choose from, so you are guaranteed to find the dude ranch that will fit your family. (Our review of the Three Bars Ranch HERE) The Spur Alliance website gives you direct links to the ranch of your choice's official website so you can book your stay right then and there.  And, you will be able to sleep like a baby after you make the arrangements, because if you choose one of the Spur Alliance's guest ranches you are not running the risk of showing up and realizing that the website was totally misleading and not what you had in mind at all (which has happened to all of us).  Taken together, the Spur Alliance ranches have more than 500 years of experience in the industry – and they completely stand behind and support every ranch in their organization.
When you head over to the Spur Alliance website, I highly recommend using the "Interactive Questionnaire" on the home page to narrow down the best of their ten dude ranches for you and your family.  The questionnaire asks you basic questions like your price range, what date you are planning your trip, and how many people you will be booking a stay for – it also includes a long list of activities and you rank which ones you are interested in.  Once you submit the questionnaire, it finds you the perfect dude ranch that fits all of your criteria.  It literally is a dude ranch match maker!  How simple is that?  Each of the Alliance's ten dude ranches have their own page on the Alliance site which list the activities they offer, their prices, and the nearest and most convenient airports so that you can book your flights with ease.
Summer is rapidly approaching, and if you find yourself still scrambling to book your family's summer vacation – you need to consider booking a riding vacation or dude ranch.  Seriously, head over to the Spur Alliance's website and you will fall in love with their ranches' Western hospitality, beautiful scenery, and never-ending lists of activities for everyone in your family – no matter their age.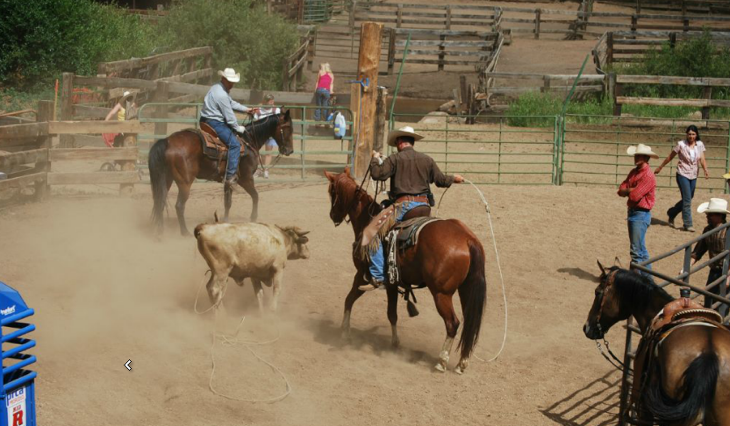 Disclaimer: Although this post has been generously sponsored by the Spur Alliance, the opinions and language are my own, and in no way do they reflect the Spur Alliance.