The Best Way To Enjoy Florence: The Roman Guy Private Walking Tour with Michelangelo's David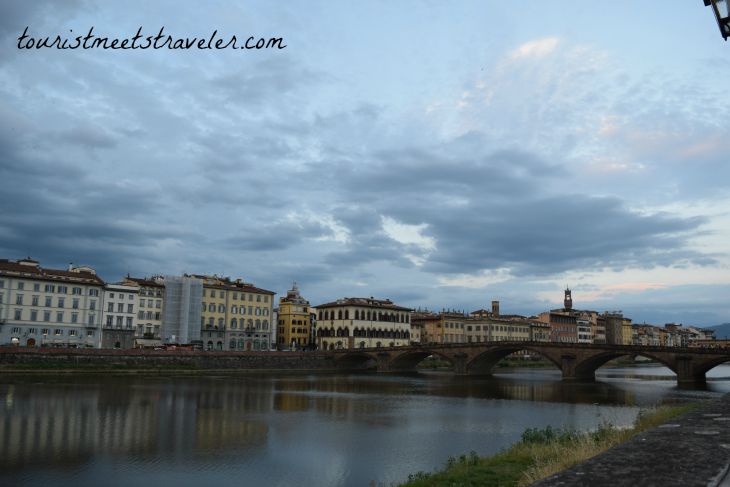 Florence is the birth place of the Renaissance, and a must-see for anyone taking a trip to the beautiful country of Italy. I knew that when my husband and I visited Florence, I had to book a tour with a professional guide so that we didn't miss a single thing that the majestic city has to offer. Exploring on your own is always a must on vacation, but it is great to have a professional guide on hand to make sure you don't miss anything, to help you navigate your ways through an unfamiliar city, and to ensure that you get the most out of your trip.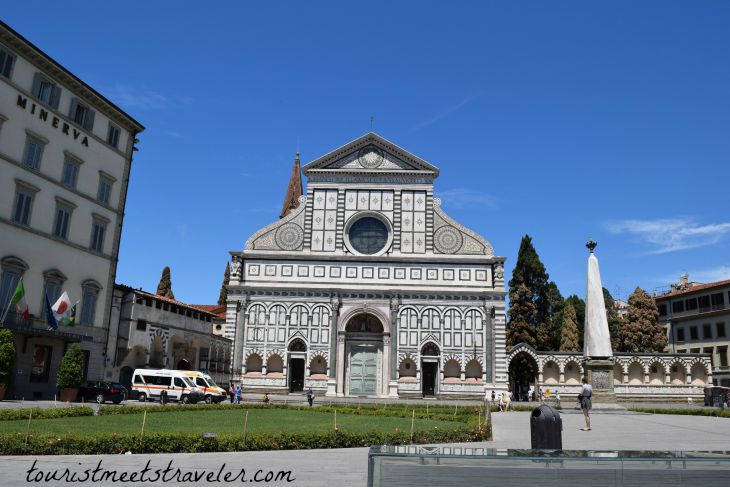 I booked a private walking tour of Florence, Italy with The Roman Guy – and it was by far one of the best decisions I have ever made. The tour is available in private or a small group, so something for everyone.  My husband and I strapped on our walking shoes and met up with our tour guide (who was right on time), and kicked off our private tour of the city at the Santa Maria Cathedral, which seemed appropriate seeing as how it towers over all of the other buildings in the city and no matter where you are in Florence you can't miss the immense towers just dripping in Gothic Architecture.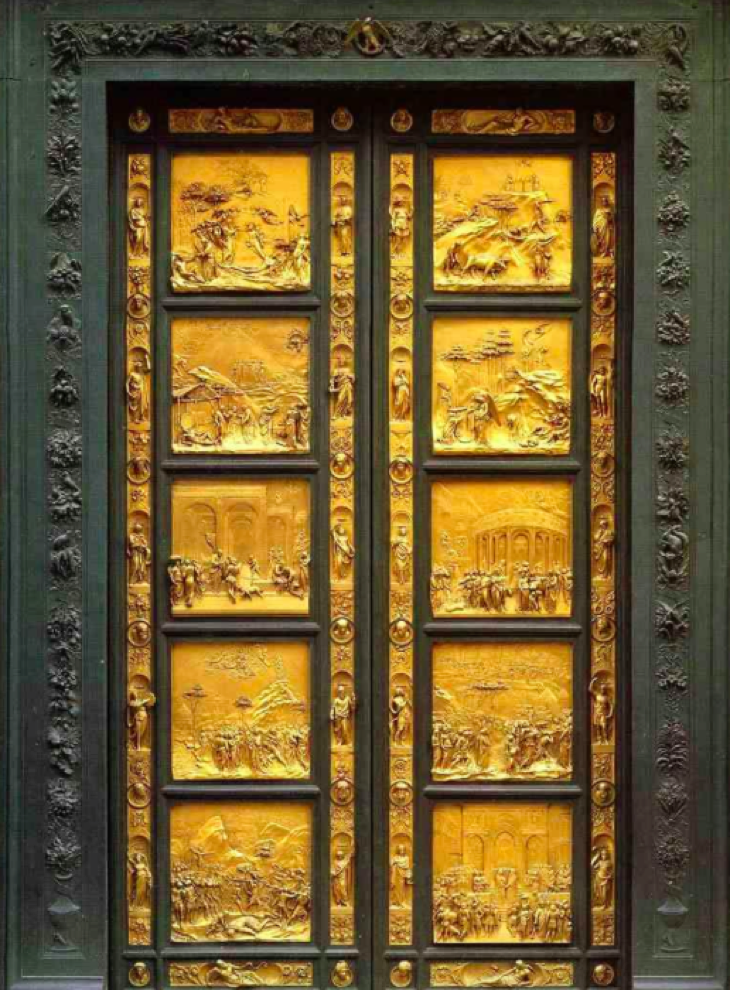 After taking in the breathtaking cathedral with our guide from The Roman Guy, we moved on to Brunelleschi's Dome and the Baptistry Doors. Our informative guide revealed that Brunelleschi's Dome is actually that largest masonry dome in the world, and truly a work of architectural art – it has been casting a shadow over Florence for over 600 years, and was built so strategically that it will most likely last another 600 years. There is a lot more to Florence, Italy than just their breathtaking landmarks, we were thrilled when our tour guide lead us to the next stop – a Gelato shop. Once you taste Florentine Gelato, you will never be able to look at a Gelato the same again!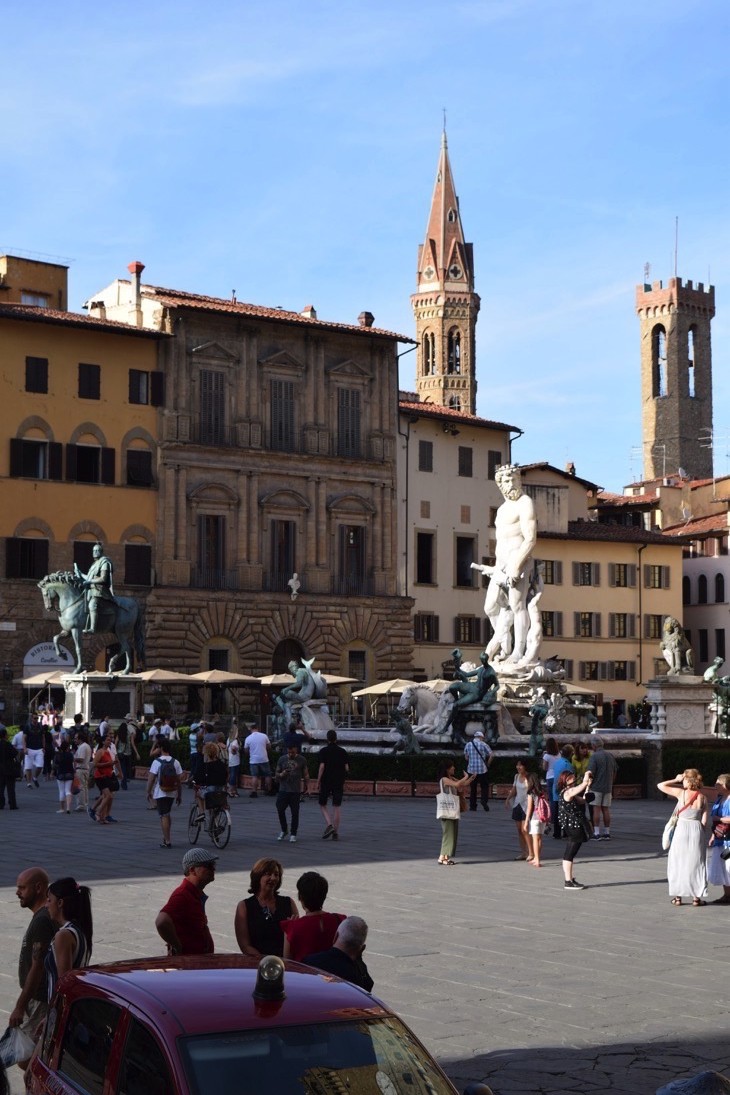 Once we were full of delicious gelato, and had loaded up our bags with some sweet treats for later, we got back to our private walking tour of Florence and the knowledgeable guide led us through the Piazza della Signoria. The Piazza della Signoria is right in the heart of Florence, and many years ago was where they held public executions. Now, it is full of breathtaking sculptures and must-see outdoor art galleries.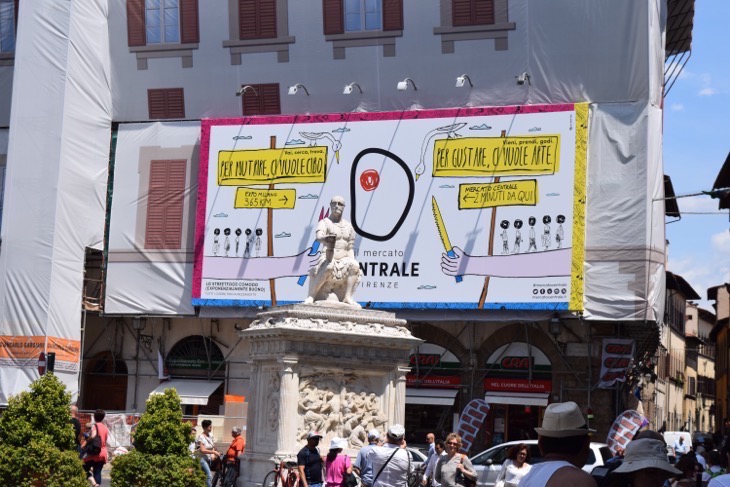 Our guide led us through the Mercato, and we learned so much about the history of the leather market in Florence while we were on route to the Cinghiale. Of course we had to stop by statue of the wild boar and drop a coin in to the fountain for good luck. And, we rubbed his snout just like the legend indicates to ensure that we make it back to the magical city of Florence again some day. Our guide explained that the age old tradition has been practiced for centuries, and the English writer Tobias Smollett even mentioned it in one of his literary works back in 1776. It is truly astonishing to think of all the great historical leaders and travelers that have rubbed the same statue that we did during our walking tour of Florence.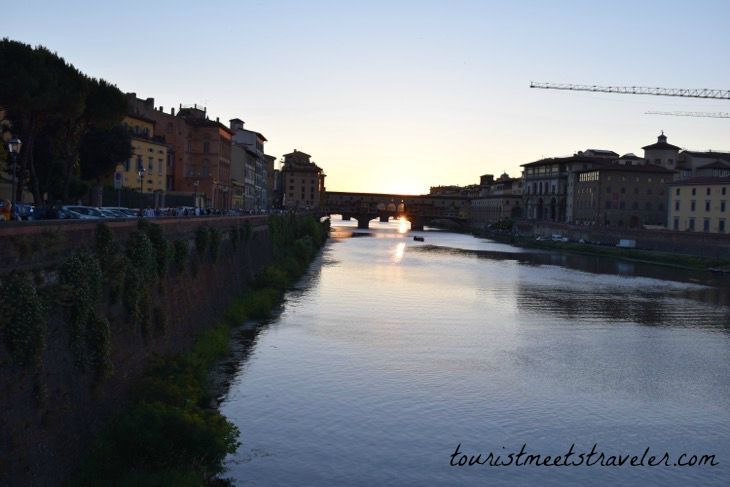 Ponte Vecchio is the iconic bridge in Florence, Italy that is featured on thousands of postcards and posters of the city. Aside from the fact that it was a bridge in Florence, I really hadn't done much research. Luckily the guide from The Roman Guy was with us – and we learned that some of the best jewelers in Italy actually are located on the Ponte Vecchio, and their shops were marvelous!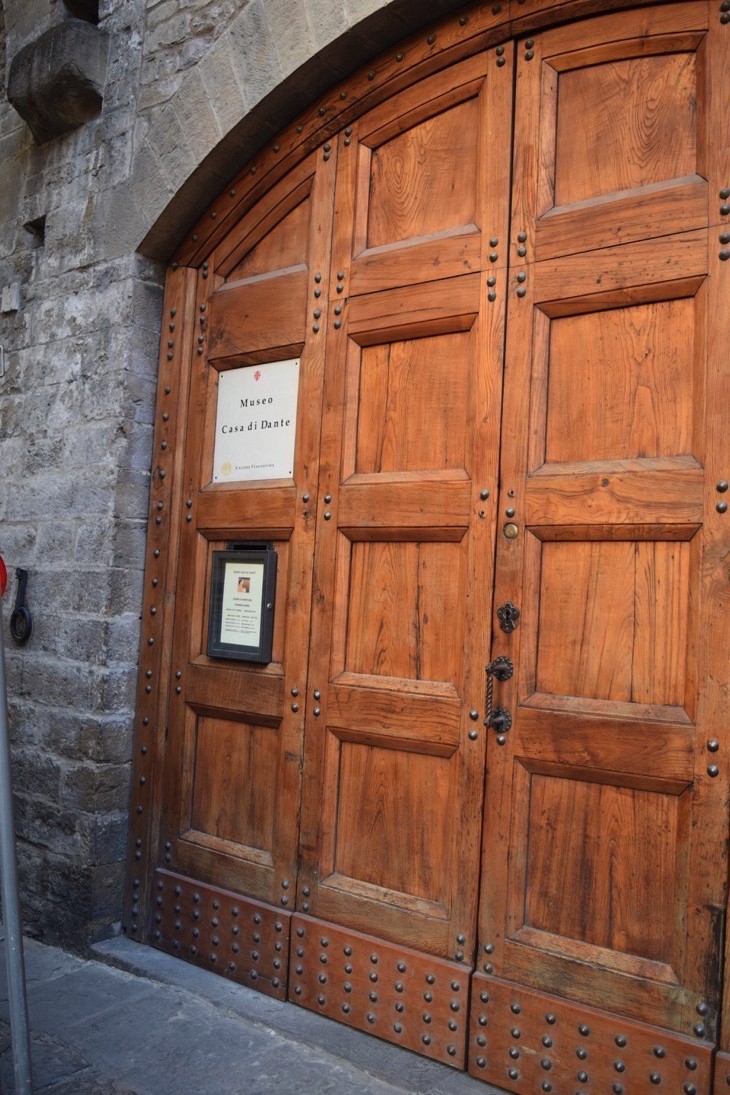 I absolutely adore the Renaissance time period and medieval lore, which was one of the reasons I couldn't wait to get to Florence, Italy. If you are familiar with the story of Dante and Beatrice, and the church where they fell head over heels in love, then you will truly appreciate Dante's Church, which was the next stop our guided tour. We also got to walk down the exact same streets that Dante himself walked on in the 1300's!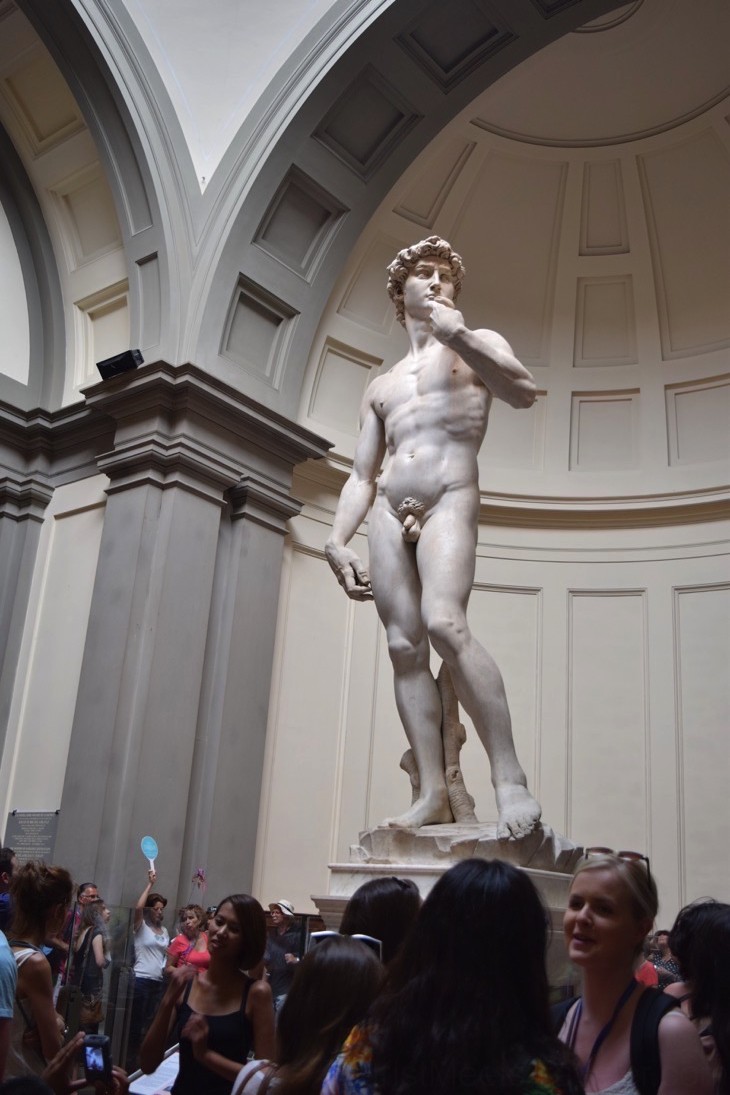 The final stop on The Roman Guy's private walking tour was the Accademia – where our guide introduced us to David, Michelangelo's iconic statue and one of the most marvelous pieces of art in all of Florence. Our tour guide sure knew how to save the best for last! David is standing proof that Michelangelo was truly one of the most gifted artists to ever set foot on Earth, it is believe that Michelangelo was just 26 years old he was given a slab of marble and commissioned to build a statue out of it – he transformed the plain block of marble in to the magnificent statue of David.

All together our private walking tour of Florence, Italy took a total of three hours – and my husband and I loved every second of it! Our tour guide from The Roman Guy managed to fit so many amazing stops in to our tour, without overwhelming us or rushing us to fit them all in. And, we didn't have to wait in any lines to visit any of the city's landmarks because our guide used his VIP access to whisk us right in and right out. If you are planning a trip to Florence, Italy – it would not be complete if you didn't book a private walking tour on The Roman Guy's official website!  You can see small group tours here and private tours here. 
[CLICK ON THE THUMBNAILS BELOW TO MAKE LARGER]