This Innocent and Popular Tourist Tool is Being BANNED – List of Tourist Attractions Where Selfie-Sticks are Forbidden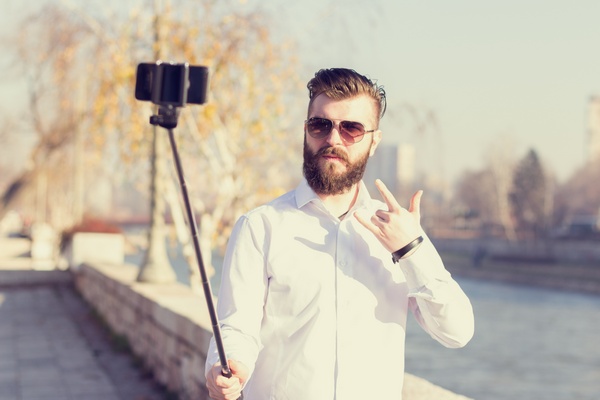 This innocent and popular tourist tool is being banned: selfie-sticks. The list of tourist attractions where selfie-sticks are forbidden is growing. People tend to either love them or hate them. Most tend to agree those who use them look ridiculous, but users praise the stick's ability to capture moments. It's a war of opinions, but several major institutions and destinations are banning selfie-sticks.
Why? The most common answers are:
"The protection of the art."
And…
"The safety of other patrons."
Rossella Rea, director of Rome's Colosseum who recently added the ban to their list of rules, explained to the Associated Press the sticks "can be used to leave cuts on the walls and on the artworks exhibited." This comes following the arrest of two American tourists after they carved their names into a wall at Rome's Colosseum and took a selfie with their desecration of coveted piece of history.
Obviously, it was a very stupid thing to do, but the self-stick bans continue to grow. This list shows the current tourist attractions that have banned the use of the telescoping tools…
United States:
Detroit Institute of Arts – Detroit, MI
The Art Institute of Chicago – Chicago, IL
The Chrysler Museum of Art – Norfolk, VA
The Museum of Modern Art – New York, NY
The Metropolitan Museum of Art – New York, NY
Smithsonian Museums – Washington, D.C.
United Kingdom:
The National Gallery – London
Premier League soccer stadiums across the UK
France:
Palace of Versailles – Versailles
Centre Georges Pompidou – Paris
Musee d'Orsay – Paris
Italy:
The Colosseum – Rome
Austria:
Albertina Museum – Vienna
Brazil:
Soccer stadiums across the country
So, before you bust out that selfie-stick, make sure you won't violate the rules! Using the tool could get you kicked out without a refund. Just enjoy the art or the venue instead of snapping pics of yourself. Trust me, it will be a better memory.