Wizarding World of Harry Potter Fun Facts – WIN Exclusive #DiagonAlley Gift Pack!! UPDATED!!!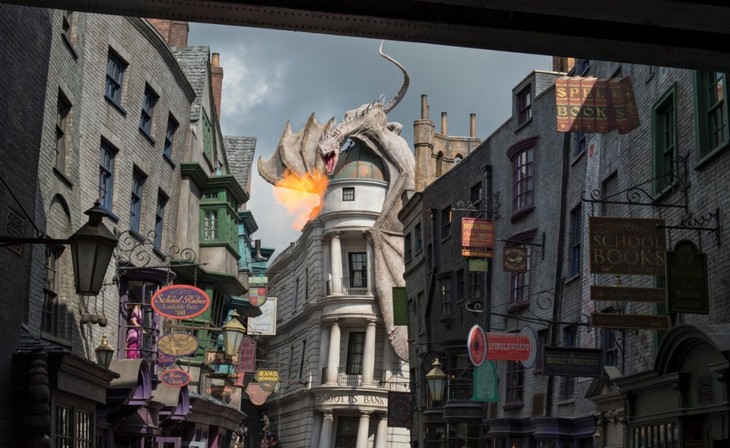 It's no secret that Tourist Meets Traveler loves Universal Studios Orlando. The Wizarding World of Harry Potter has enchanted us all. You can read all of our extensive coverage including a first-hand park review, secrets, tips, tricks, and ways to save right here. To highlight our love for Universal Studios, we are sharing some Wizarding World of Harry Potter Fun Facts and hosting a contest where Harry Potter we are sharing some fans can win an exclusive #DiagonAlley gift pack!
Did You Know…
*There are 7,456 bricks that make up the entrance to Diagon Alley in Universal Orlando.
*There are 13 different types of mythical creatures in the Magical Menagerie.
*The Ukrainian Ironbelly on top of Gringotts bank has breathed fire more than 15,000 times since The Wizarding World of Harry Potter – Diagon Alley officially opened.
To enter, participate in the options below and/or answer these #DiagonAlley trivia questions. Put your answers in the comment section below. Each correct answer will be worth 10 points!
How many crystals are in the 4 chandeliers within the lobby of Gringotts bank?
What magical feline creature is sitting near the ceiling of the Magical Menagerie?
What is the temperature (in degrees Fahrenheit) of the dragon's fiery breath sitting astride Gringotts?
Hint: You can find all the answers at Fun, New Facts about The Wizarding World of Harry Potter – Diagon Alley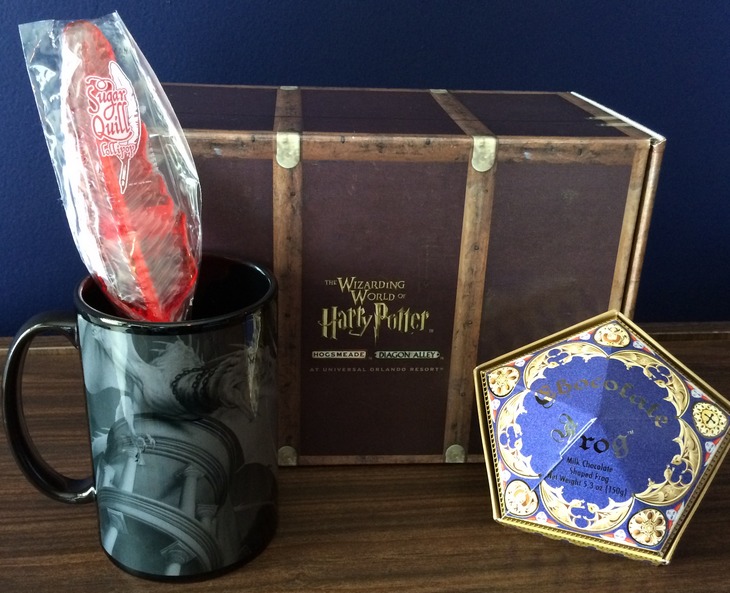 UPDATE – The winner has been chosen and contacted via email. Congratulations "Loopy"!!   Thank you to everyone who participated.
RULES and DISCLAIMER: Contest open to citizens of the United States of America and Canada. Must be at least 18-years-old to win. Contestant with the most amount of points accumulated by participating in options mentioned in post will win: one (1) Sugar Quill lollipop, one (1) Wizarding World of Harry Potter mug, (1) Chocolate Frog. In the event of a tie in points, the winner be drawn at random from a pool of the highest point earners. Void where prohibited. All items are provided by Tourist Meets Traveler. No compensation was received from or provided by Universal Studios Orlando.