Best United States Cities for Winter Travel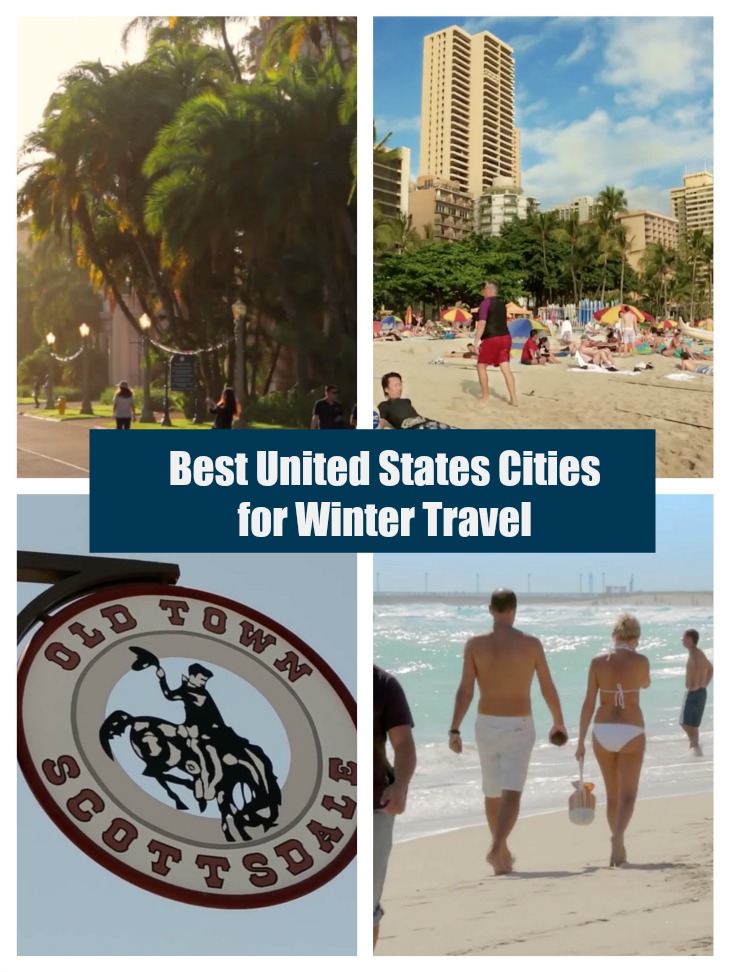 When the temperatures drop and the cold of winter sets in, you are most likely going to want to head someplace warm for a bit. Are you wondering which are the best cities to head to in winter? Here are some of the best United States cities for winter travel.
Miami, Florida – Miami is a seaport city, located on the southeastern part of Florida. The temperatures for Miami are nice and warm during the winter months. The average high for December is 77.9, January is 76.4 and February is 78.1. The average low for December is 63.0, January is 59.9 and February is 62.3. Miami is filled with attractions such as the Miami Seaquarium, the Miami Children's Museum and the Miami Zoo. Sightseeing tours are also popular in Miami, with the Everglades Alligator Farm and the Island Queen Cruises.
Honolulu, Hawaii – Honolulu is Hawaii's state capital and the heart of the state. The temperatures for Honolulu are nice and toasty during the winter months. The average high for December is 81.2, January is 80.1 and February is 80.2 while the average low for December is 68.3, January is 66.3 and February is 66.1. Honolulu is packed with tourist attractions like the Honolulu Museum of Art, the Honolulu Zoo and the USS Arizona Memorial. Honolulu is home to some awesome historic places including the Bishop Museum and the Aloha Tower.
Scottsdale, Arizona – Scottsdale is an Arizona city located close to Phoenix. During the winter months, temperatures in Scottsdale are not quite as warm as Miami or Honolulu but they still aren't bad for being winter. The average high for December is 68.0, January is 69.0 and February is 73.0. The average low for December is 38.0, January is 39.0 and February is 42.0. There are lots to see and do in Scottsdale like the Scottsdale Museum of Contemporary Art, the Bearizona Wildlife Park and the Desert Botanical Garden. And speaking of the desert, there are several ways for you to explore the Sonoran Desert including by hot air balloon, by horseback or by helicopter.
San Diego, California – San Diego is located in the southern part of California, on the Pacific Ocean Coast. The temperatures for San Diego are much the same as those in Scottsdale. The average high for December is 64.7, January is 65.1 and February is 65.0 while the average low for December is 48.4, January is 49.0 and February is 50.7. San Diego is packed with fun things to do such as the Living Coast Discovery Center, Sea World and the USS Midway Museum. Beaches are the highlight of the city, with 18 beaches stretched out over 70 miles.
Share your thoughts in the Comments section below, on our Facebook Page,  Follow Our Twitter Account or Head Over To Our Pinterest Page!