Family Road Trip From Montreal to Our Roots in Bay St. Lawrence, Nova Scotia – Remembering The Past, Making New Memories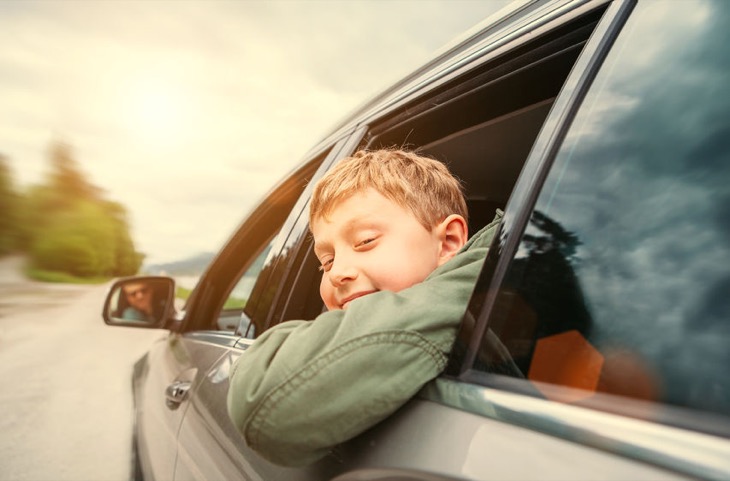 You have not truly taken a Road Trip until you have driven from Montreal to Bay St. Lawrence, Cape Breton, Nova Scotia with your Mom, Sister, her twin sons, and your nephew. We spent a total of 20 hours on the road, made some great memories, had a few laughs, and managed not to have any meltdowns along the way! Overall our trip was a great success, and I got to spend time with my family, as we traveled to visit more family!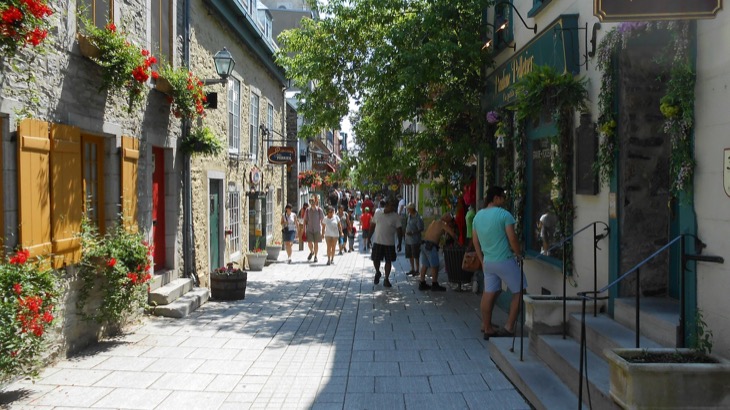 After a few hours on the road, we made our first official pit-stop in Quebec City – the capital of the province of Quebec, and one of the largest cities in Canada. It makes for a perfect pit-stop if you are ever road-tripping through Canada, and there is some beautiful architecture there to enjoy while you are stretching your legs or grabbing a bite to eat.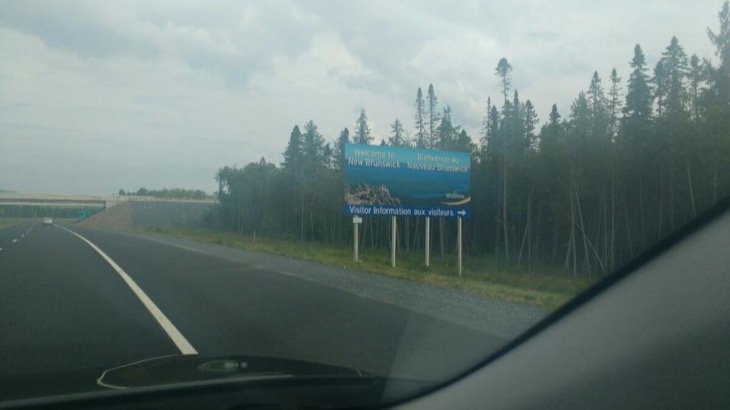 Once we were back on the road, we had to travel through New Brunswick – which is known for its moose population, and they are rough on cars! Imagine hitting a deer, and multiply it by about 10. My nephew Jayden has never been outside of Montreal, and he was gobbling up the sights.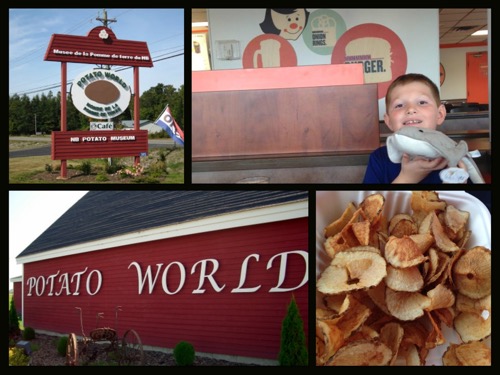 Jayden was desperate to see a moose, we drove extra slow and kept our eyes peeled, there were no elusive moose – however, we did stumble upon a sign for Potato World and decided to investigate. After all, that's what road trips are all about, being spontaneous and experiencing new things! The potato industry has been a huge part of New Brunswick, they don't call it the French Fry Capital of the World for nothing!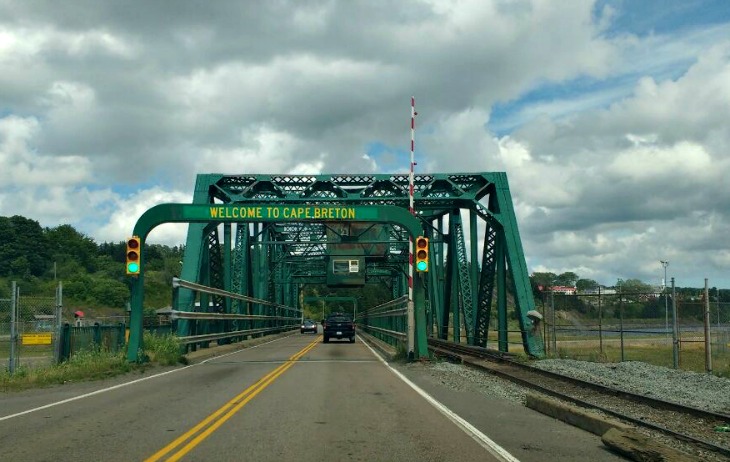 After snooping around Potato World, learning about the French Fry making process, it was time to hop on the Causeway and make our way to Nova Scotia. The Causeway connects Nova Scotia to Cape Breton, and once we reach the end and drove under the worn down green Cape Breton signs, everyone in the car got a little misty-eyed, because we were HOME. No matter how old you are or how long you have been gone, there is always something emotional about returning to your roots.
After a long day of driving, we were all exhausted and decided to call it a night, we checked in to the Cambridge Suites Sydney. Everyone got a good night's sleep and slept like babies, we woke up rejuvenated and energized, ready for another full day of driving and activities before we could make it to our final destination – Bay St. Lawrence, Cape Breton.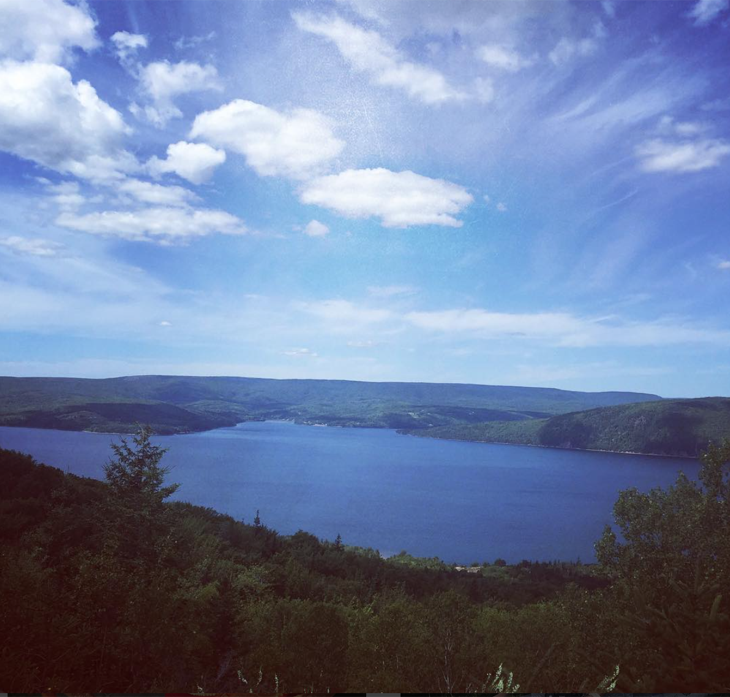 After breakfast, we packed up the car and everyone climbed in, then we headed for Kelly's Mountain. We decided to stop at St. Anne's lookout and take in some of the majestic scenery. Seriously, if you are ever driving through Nova Scotia, it's a must-see!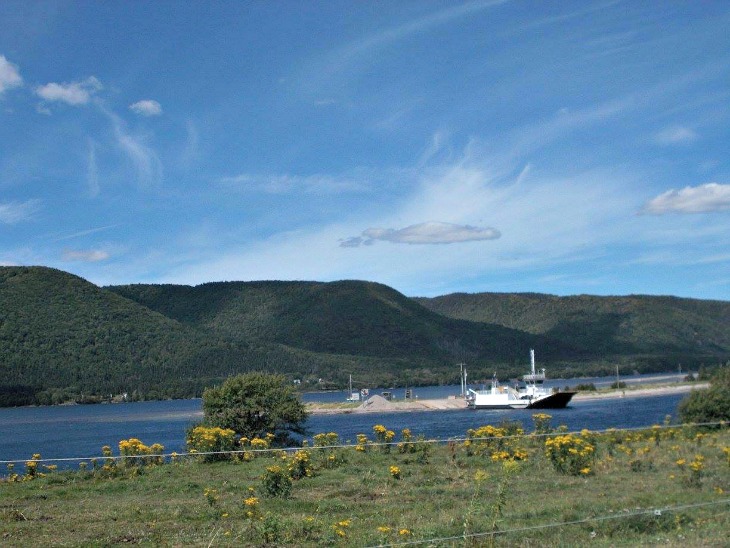 We arrived at the Englishtown Ferry, and of course had to sit and wait to get across. The cable ferry transports vehicles, bicyclists, and pedestrians across St. Anne's Bay and the swift moving waters. Once you are actually on the ferry, it only takes a couple minutes to get across the channel.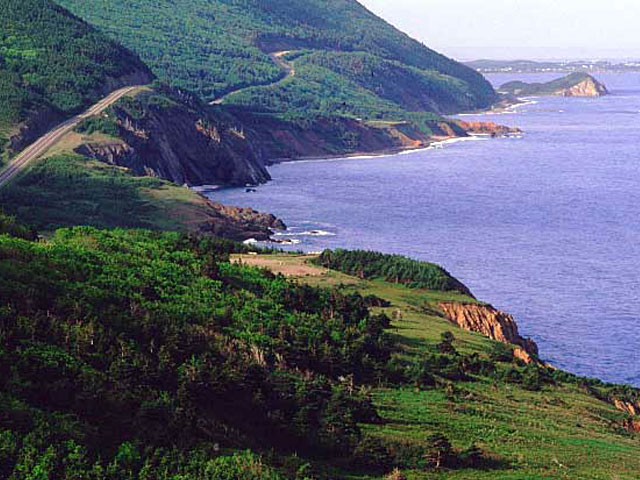 Once we hit land, we traveled via Cabot Trail up Smokey Mountain. Smokey truly is an exhilarating experience. And, I definitely would only advise taking the drive if you are a skilled and experienced driver. The curvy road seems to be taking you straight up into the clouds, my nephew Jayden was freaking out over "how high up we were." The sharp turns and rocky cliffs are unnerving, but I was pretty confident in our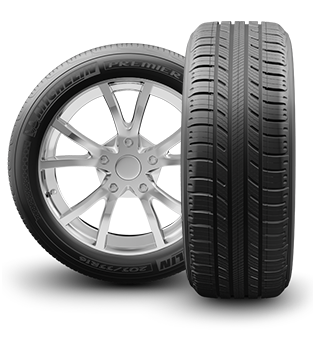 driving abilities and the fact that we had just put some new Michelin Premier Tires with EverGrip Technology on the car, and they made it much easier to grip the pavement on the curves. And, there are A LOT of curves!
Our Michelin Premiere all-season tires use award-winning EverGrip technology, they have increased grip, increases hydroplaning resistance and instead of simply wearing down, the innovative safety technology allows rain grooves to widen and maintain wet traction.  Remember, all Premier tires come with a limited 100,000 km warranty and offers drivers the safety and confidence in handling all summer weather conditions.
Make sure to pick up your Michelin Premiere Tires and drive safe like we did this summer!
When we finally made it down the mountain, we decided to treat ourselves and grab some lunch at The Coastal – which is well-known for its famous burgers and cinnamon roll skillets. Of course, I had to order their iconic burger, "The Ringer," which put the place on the map and actually got The Coastal featured on The Food Network! The cinnamon roll skillets were SO GOOD! They were fresh out of the skillet, still steaming, and covered in ice-cream and caramel sauce!
Once our bellies were full of amazing food, it was time to get back on the road for the final leg of our trip. We drove the final 1.5 hours and finally reached our destination, St. Bay Lawrence, Cape Breton in Nova Scotia. Our family was waiting for us, and after lots of hugging, introductions, and a few tears – they surprised us with a box of fresh snow crab! Even though we had just stuffed ourselves at the restaurant, who can resist fresh snow crab?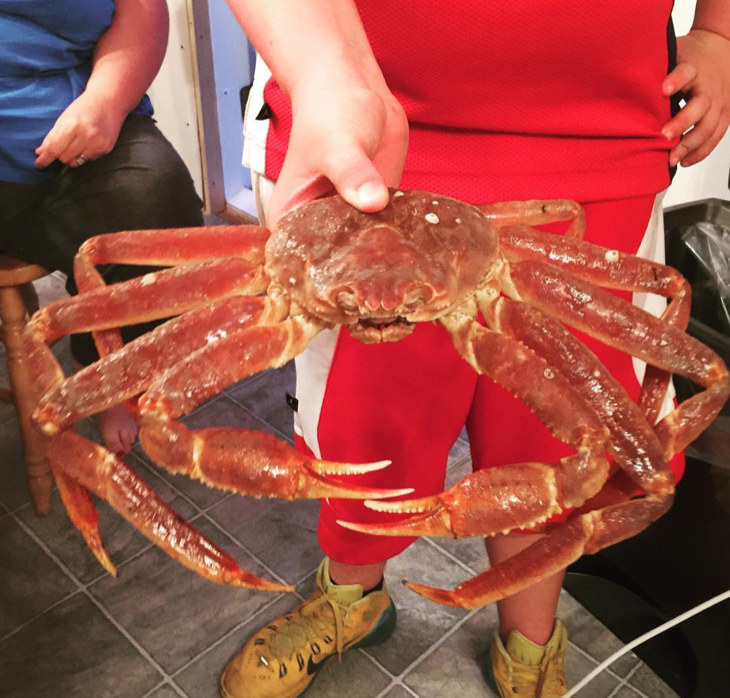 We sat down for dinner with all of my cousins, and my nephew Jayden went on and on about how many "Firsts" he had experienced in the last 20 hours on the road with us. Just seeing his face light up as he chatted away about the ocean, whale watching, moose-hunting, Potato World, the ferry, and the mountain made it all worth while. After all, making memories and "firsts" is what road trips are all about!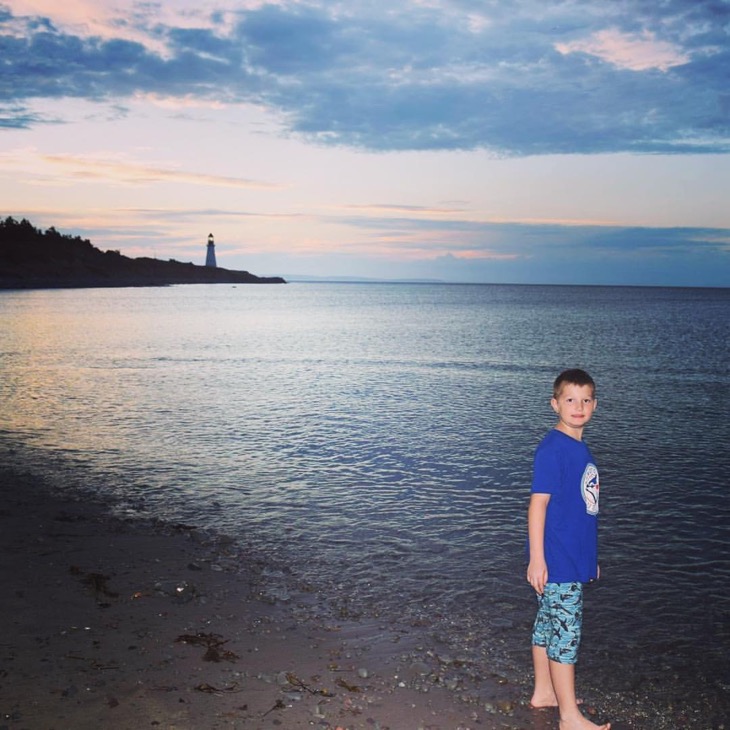 The Michelin Driving Experience Is Unique – We Were Delighted To Enjoy Our Road Trip Safely With Michelin!  Head over to Michelin to learn more about their tires and their new standard in safety, RIGHT HERE!