Virginia Beach: Your Secret Couple's Paradise – Much More Than A Great Beach – Amazing Resorts, Hotels, a Boardwalk & More! #VisitVaBeach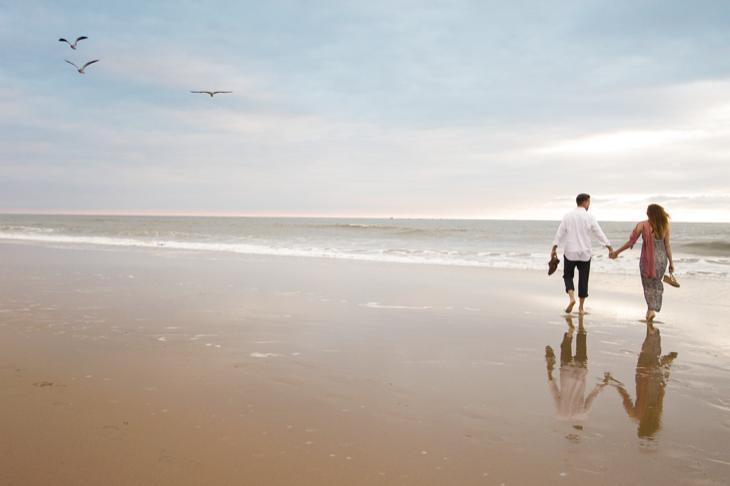 Family trips are fun and all, but sometimes you just need to get away with your significant other and spend some 1-on-1 time on a good old fashioned couple's vacation. If you ask me, the secret to any healthy relationship is a couple's getaway.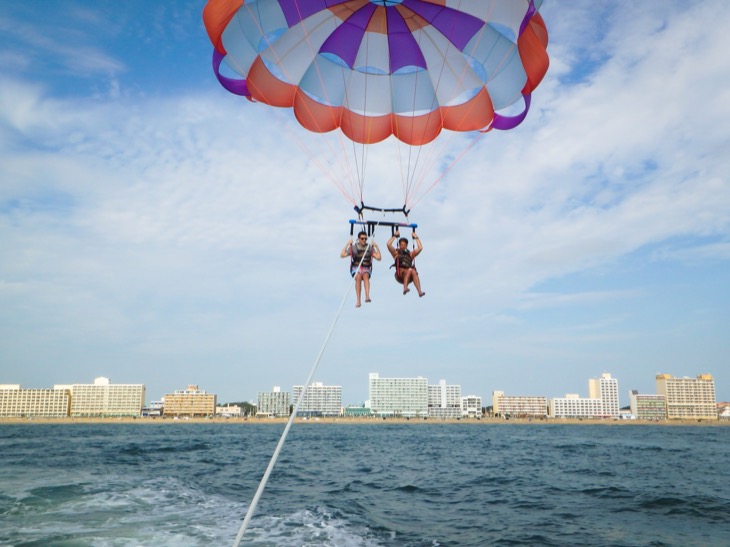 Whenever anyone envisions a romantic weekend with their loved one – beaches automatically pop into their heads, however, everyone's idea of the "perfect beach" is a bit different. Personally, I like sandy remote beaches, others may prefer rocky beaches, or you may enjoy the old-fashioned boardwalk beaches packed full of fun activities and other happy couples. Regardless of what kind of beach you and your hubby or wife are looking for – Virginia Beach has it!
Virginia Beach truly is one of the East Coast's best kept secrets, for some odd reason, a lot of travelers don't realize how much the majestic area has to offer. Virginia Beach is actually made up of three different beaches. The main beach – the one everyone is familiar with – is known as Resort Beach. True to the name, it houses amazing resorts, hotels, a boardwalk, and more activities than you could ever cram into one weekend.
Sandbridge Beach is about 15 minutes south of Resort Beach, it's a bit more rural and laid back, and the perfect place for nature lovers. Chesapeake Bay is to the North of Resort Beach, and that is where the fishermen and locals hide out, if boating, fishing, and watersports are your cup of tea – Chesapeake Bay is the perfect destination.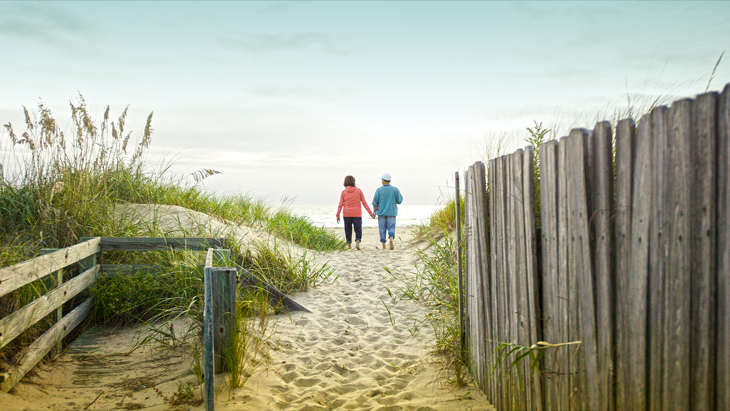 If you are planning a romantic couple's getaway, Sandbridge Beach is perfect for everyone. The whole point of a couple's vacation is to "get away" and spend some 1-on-1 time with each other. And, Sandbridge Beach gives you the opportunity to be alone and truly enjoy each other's company. You can take long walks on the beach, watch the sunrise and sunset, or if you are feeling adventurous you can even go horseback riding on the beach!
Sandbridge Beach is nestled right between the coast and the Back Bay Wildlife Refuge. There's nothing more romantic than kayaking through beautiful scenery with your loved one, checking out the animals, going berry picking, and just enjoying each other's company in the beautiful outdoors. If you and your spouse want to learn something new together – you could always hit up one of the local surf shops and spend an afternoon with a surf instructor. You can follow #VBIslandLife on social media and check out all of the amazing photos!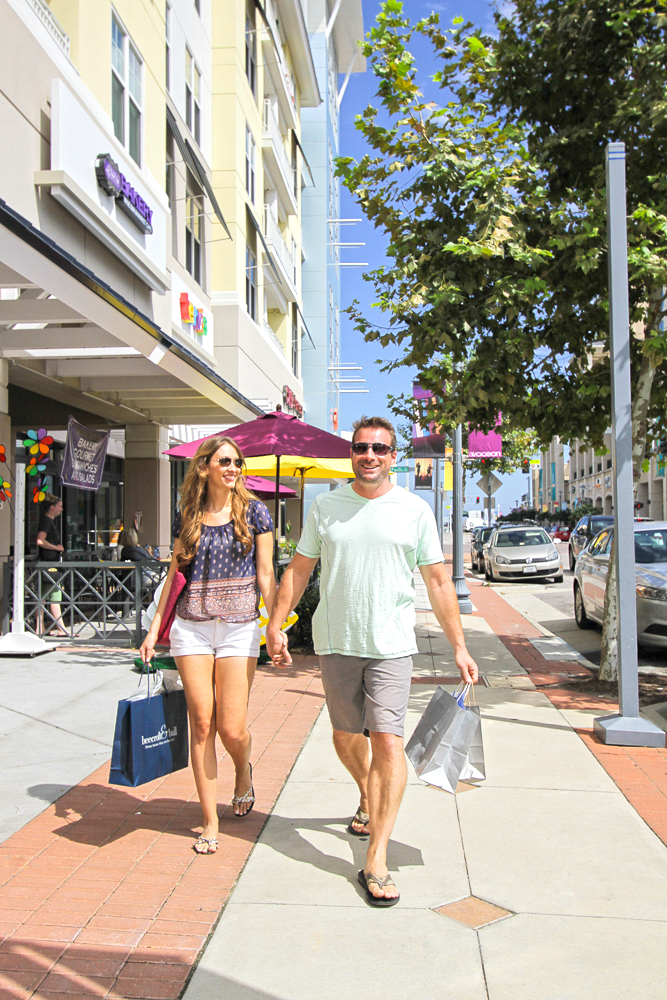 Of course, any romantic getaway wouldn't be complete without a shopping trip, hand-in-hand walk down the boardwalk, or a night out on the town. Luckily, Sandbridge Beach is less than 20 minutes away from Resort Beach – which is packed full of amazing seafood restaurants, spas for couple massages, and shops and boutiques to parous on an afternoon shopping trip. It's amazing that you can stay in a beautiful rental home on Sandbridge, and enjoy the laid back atmosphere, and go on to the main beach for an afternoon or evening, then head back to your warm and quiet room for a romantic night alone. It truly is the best of both worlds!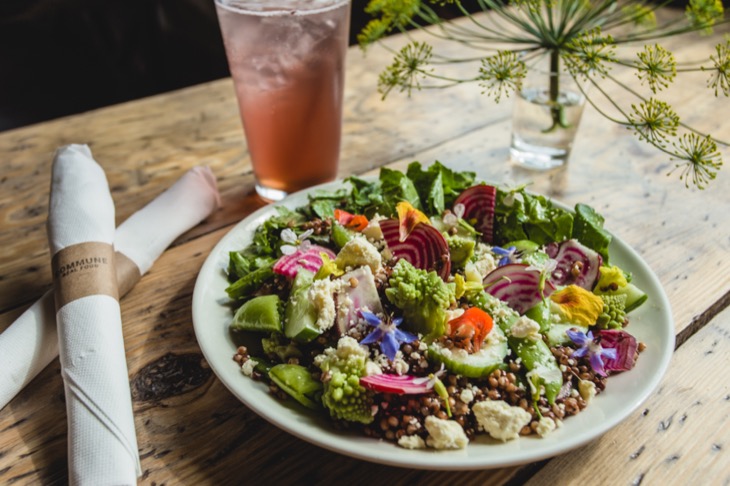 I have traveled with my husband, my whole family, my sister, my daughter, and myself over the years. But, honestly, my favorite vacations are the ones that my husband and I spend alone, without a lengthy itinerary, just enjoying each other's company and taking it day by day. If you are searching for a trip like that, then Sandbridge Beach is the perfect destination. Soak up the sun and enjoy everything their island has to offer, while of course reconnecting with each other!
Disclaimer: Although this post has been generously sponsored by Virginia Beach Tourism, the opinions and language are all my own, and in no way do they reflect Virginia Beach Tourism.
All Photos Credited To: Virginia Beach Convention and Visitors Bureau