Head Back To School with Peanuts: Win A Snoopy Lunchbox and Thermos #GIVEAWAY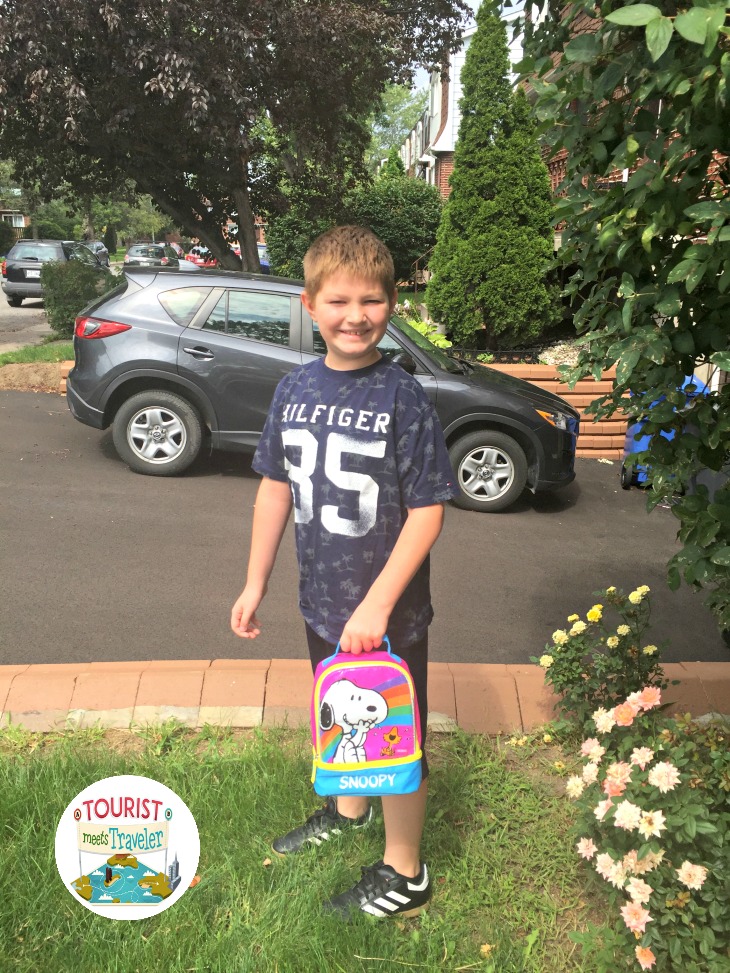 Summer Vacation is officially over, and moms are gleefully sending their kids back to school in droves. But, before we can take them to the bus stop, and kick off the new school year, we have to go Back-To-School shopping, which has turned in to a wild holiday season all of its own. Some parents have even been referring to Back-To-School shopping as the Black Friday of September on social media, and we couldn't agree with them more.
While it may be one of the most stressful shopping trips of the year for us, Back-To-School shopping is the highlight of Fall for our little ones. There is nothing cuter than watching them run up and down the school supply aisles, grabbing items on their supply list from their teachers. Then, we have to pick out their new school sneakers, outfits, and most importantly – backpacks and lunch pails.
When we were growing up, taking our lunch to school in a paper bag was perfectly acceptable, and "the norm." Now, the elementary cafeteria has turned in to a lunch pail runway fashion show on the first day of school, and our kids are VERY serious when they are picking out their new lunch pails, and which character will be on it.
As you all know by now, my nephew Jayden is a HUGE fan of Snoopy and the Peanuts characters, and I shamelessly support his obsession because I love that we share a common interest. It's amazing that despite the age gap, Jayden and I can bond over a cartoon character that we both loved. And, it's nice to be able to enjoy cartoons with him, and have something to chat about.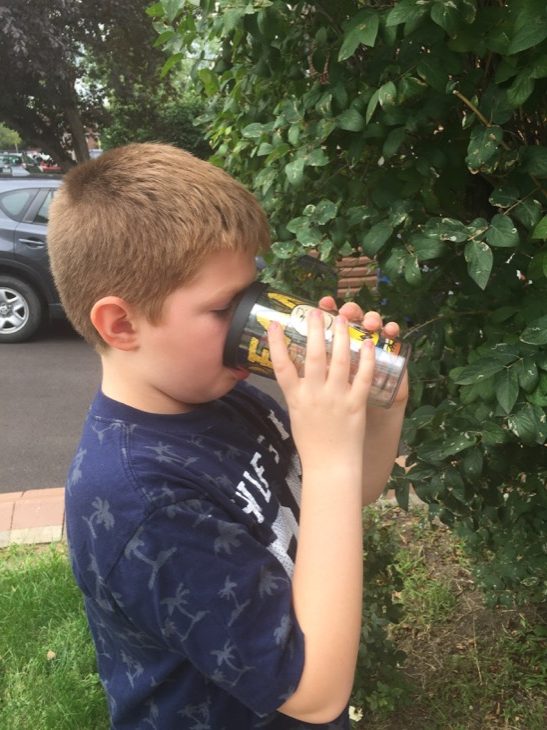 Of course, my nephew Jayden is heading back to school this year with a Snoopy lunch pail, and it is absolutely adorable! (I'm secretly a little jealous). Thermos-brand unrolled some awesome new Peanuts themed lunch pails this year, and I have complete faith in the durable brand, no matter how many times it gets crammed in his backpack or swung around – I know it'll withstand the test of an elementary schooler. It also has two compartments, to ensure his sandwiches don't get crushed, and is well insulated for those extra hot September afternoons.
I think I am going to go get another tumbler for myself, it would make the perfect coffee mug while I am working on the computer. Sure, I may not leave home to work, nor do I have to make a rough commute, but I'm a bit on the clumsy side and I am in love with how spill-proof it is!
Along with Jayden's Snoopy lunch pail, he also got a matching tumbler/thermos from Tervis. The super cute 16 oz. cup is decorated with Snoopy, Charlie Brown, and Woodstock graphics and matches his lunch pail perfectly. It has TWO linings of insulation, ensuring that hot drinks will stay hot and cold drinks will stay cold. Jayden isn't much of a soup eater (which is a shame because this tumbler would be perfect for it), but at least I know it will keep his chocolate milk nice and cold all day long. And, it's dishwasher safe, so I don't have to worry about trying to scrub it!
THE GIVEAWAY!
If you still haven't completed your Back-To-School shopping and have been frantically searching for the perfect lunch pail for your little one, then you are in luck! In honor of Fall and Back-To-School season, we will be raffling off a Peanuts lunchpail and adorable Charlie Brown tumbler right here! A winner will be selected from the drawing below!
Please read the rules and don't forget to enter in to our Peanuts Back-To-School contest, and let us know what your favorite part of Back-To-School shopping is in the comments below!
PRIZE: The winner of the giveaway will receive:  (1) Thermos-brand lunchbox kit featuring a giggly Snoopy and Woodstock and (1) Tervis-brand Peanuts 16-ounce wrap tumbler with lid.
RULES: Giveaway is open to US and CANADA, ages 18+ years of age .
The giveaway ends on 09/09/16
I will notify the winner by e-mail and you have 48-hours to respond or I will have to choose another winner.  Good Luck!!
Simply follow the Rafflecopter entry form below for your chance to win. Be sure to return tomorrow to complete the daily entries. It takes a bit of time for the Rafflecoppter to come up, so don't rush away.
a Rafflecopter giveaway
Disclosure: I am a Peanuts Brand Ambassador and was provided with gifts as a participant in this promotion. The opinions in this post are 100% mine.