Hot Travel Trends for 2017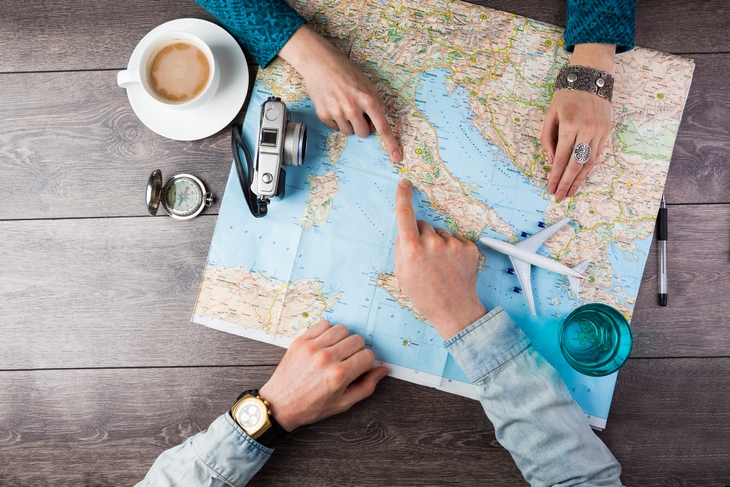 The leaves are just beginning to fall in the 2016 season, but now is the time to start scouting out hot travel trends for 2017. If you're looking for a unique family trip, an adventure in nature, or a relaxing trip to an exotic location, these destinations will be popular choices.
Related: Viking River Cruises: 11 Reasons You Must Take This Amazing All-Inclusive Vacation
Canada
Canada is one of those vastly underrated places that is filled with gorgeous scenery. There is so much to do and explore. Quaint towns mix with tons of nature-packed views. Banff National Park has a turquoise lake fed by a glacier called Lake Moraine. With fluctuating exchange rates, a trip to Canada can also be easier on the wallet.
Portland, Oregon
This foodie-favorite makes the list of popular destinations again. Beyond the rich culinary scene, there are a plethora of parks and gardens to explore. You can also enjoy wine tours and tasting, but the Pearl District will be a great place to indulge in the eclectic and hip scenes with tons of shops and music venues.
Pistoia, Italy
If you're looking for a city full of those historic red pan-tiled roofs, Pistoia is the place to go. The city has an abundance of that charming 14th-century feel that makes you feel like you've been transported in time. Located in Tuscany, you can visit the Piazza del Duomo and the Piazza della Sala for the architecture and fashion. The squares have a cozy feel with the buzz of a city center.
Bordeaux, France
If history is what you are in search of, visit Bordeaux, France. The location boasts the most preserved historical buildings than any other city in France. Start with Place de la Bourse for stunning architecture.
Related: Bleisure Travel – Business and Leisure Travel Trend and Tips
Finland
Looking for a new way of enjoying skiing? Finland is the place for you. Cross-country skiing is a way of live in the snowy region. Don't miss the Fortress of Suomenlinna, either. The island is a 10-minute ferry ride away from the city center and great for a day-trip.
Where are your must-visit 2017 vacation destinations? Share your trip ideas in the comment section below.