Treehouse Travel Trend – Unique Trip Idea Becomes Popular Demand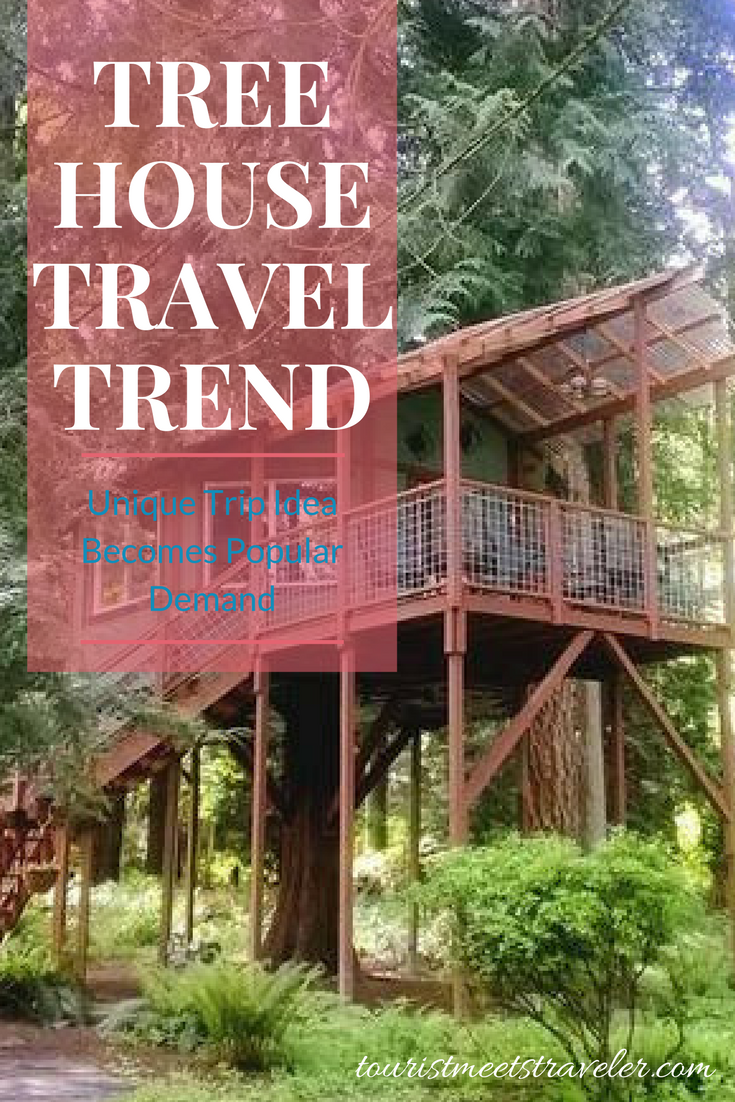 The treehouse travel trend is a unique trip idea that has become a popular demand. Think of it as camping, but upscale and and up in the trees. This isn't just a rickety space for kids to play in. Options include kitchens, villas in the treetops, and private pools.
Related: Hot Travel Trends for 2017
Island Retreats
Take Secret Bay in Dominica. The little island boasts treehouses that are hand-built located on bluffs that give guests views of the stunning waterline. Be prepared to pay just over $1,000 per night to stay in the forest canopy. A chef will create any dish you'd like before you take a dip in the pool or enjoy a personal serenade on the private patio.
Mexico also has multiple options. You can stay in a thatched roof casita for a far more realistic $178 per night in Tulum. You'll get views of the Caribbean and enjoy the mediation room or spa. Or, you can head to Acre and stay in their treehouse hotel for $200 per night and enjoy queen beds and an outdoor shower covered by palm trees.
Related: Christmas Travel – The Best and Worst Times to Drive
Coastal Getaways
Airbnb even has an entire 20 treehouse hotel list that you can rent out. There is even an amazing location in Hawaii 10 minutes drive from downtown Kona. The site also offers various coastal options for those who want to stay in the states.
Would you stay in a treehouse hotel? What amenities would you need to be comfortable? Let us know your thoughts in the comment section below.
Share your thoughts in the Comments section below, on our Facebook Page,  Follow Our Twitter Account or Head Over To Our Pinterest Page!