Rental Car Do's And Don'ts – Save Money and Score Free Upgrades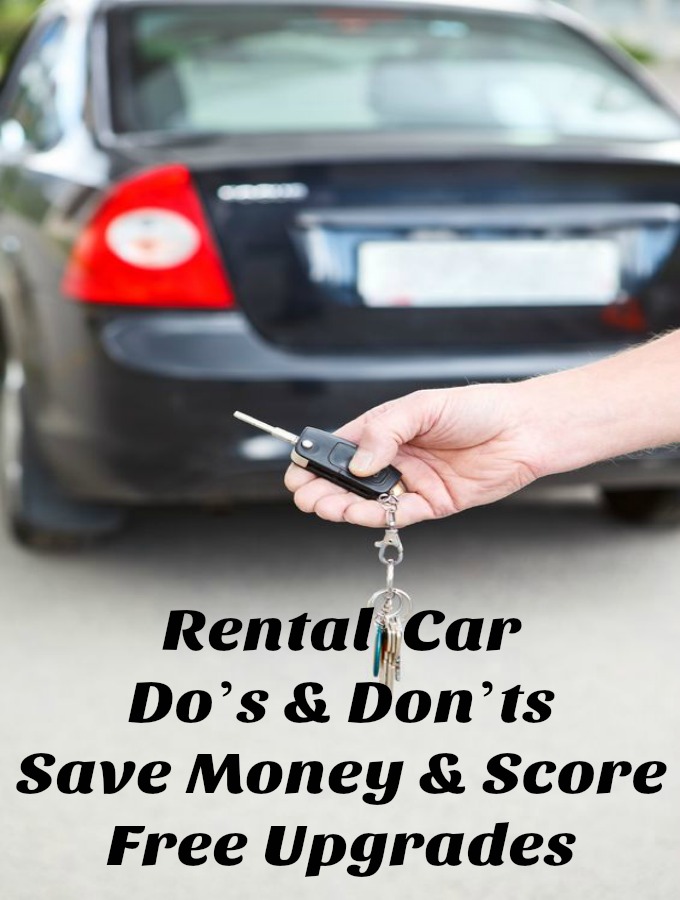 When it comes to travel, these rental car do's and don'ts will save money and enable you to score free upgrades. To ensure you get the most for your money, use these car rental tips to ensure you don't let freebies and money-saving opportunities slip through your fingers.
Related: Rental Car FYI – Know These 4 Tips Before Renting a Vehicle
DO
Check in at the counter. Talking to an actual person is the only way you're going to get the opportunity to ask for complimentary upgrades.
Ask for an upgrade. Always ask for incentives, perks, and upgrades when you're booking and/or when you're picking up your ride.
Always be positive, never pushy. Attitude is the key element in getting any kind of perk or upgrade for free or at a deeply discounted price.
Take a photo of your rental car and send it to a friend or family member at home, especially when traveling abroad. It never hurts to be safe!
Compare the weekly rate deals versus the exact amount of days you need the car. Often, you might not need the car for the entire week, but you can get a cheaper deal by keeping the car longer.
Related: Rental Car – Insurance Myths and Facts
DON'T
Use the kiosks. Unless time is absolutely vital, skip the kiosks that are designed to save time, but cost you an upgrade opportunity.
Leave your current auto insurance card at home. Having a copy of your insurance card will save you tons of money. Most policies already cover rentals, so having a copy of your card will help you forgo the expensive insurance options most rental companies try to push on you.
Return the car late. When scheduling out your return slot, make sure you give yourself plenty of time. Often, companies will charge you for an entire day if you go over your submitted return time. Conversely, companies can charge you for returning the car early. It sounds crazy, but it's not uncommon for rental companies to charge for the full amount of time you booked even if you find out you don't need the car the entire time.
Let anyone else drive. Whoever is listed as the driver when you register is the only person who should be behind the wheel. Period.
Share your thoughts in the Comments section below, on our Facebook Page,  Follow Our Twitter Account or Head Over To Our Pinterest Page!