Travel Hacks for Air Travel and Hotel Stays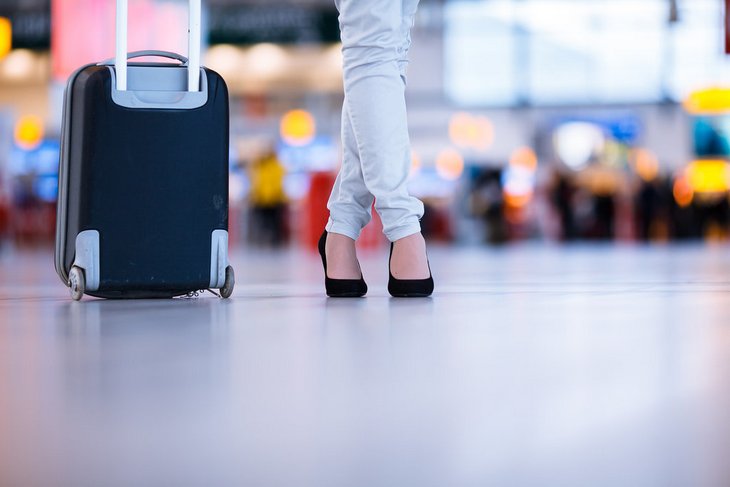 Frequent fliers, travel pros, and flight attendants are a treasure trove of hacks and tips for traveling, and these travel hacks will be perfect for your air travel and hotel stays. Make sure you pin these, write them down, or commit them to memory to make your next trip a breeze.
Related: Airport Hacks – Time and Money Saving Tips for Your Flight
Air Travel
Flight attendants are willing to be a wee bit more attentive to passengers in the back than the front. It's not snobbery, it's smart. When someone at the front of the plane requests something, they have to walk by the rest of the passengers with whatever the front-of-the-plane flyer requested. That typically results in other passengers wanting the same thing they just walk by them.
Choose a seat that's located far from the partitions on board, or bulkheads, to avoid getting seated next to tinier tots. Families tend to migrate those seats because parents can safely secure a bassinet.
Go for the global entry upgrade if you really want to speed past security.
Related: Travel Hacks for Parents – Family Trips Made Easier
Hotels
Use those fancy hangers with clips in the room's closet to clip your curtains shut. It will create a blackout effect and prevent little slips of light from interrupting your sleep in the morning.
If your sheets don't have fresh creases in them – it's likely they've already been slept in.
Score some free snacks by asking your hotel if you can take advantage of their free continental breakfast early. If you're going to miss the full spread due to an early departure, ask the managers if you can have an on-the-go snack to hold you over.
What are your favorite hacks tor flying or staying in a hotel? Share your thoughts in the comment section below.