Viking River Cruises – Impeccable Vacation Experience on Longships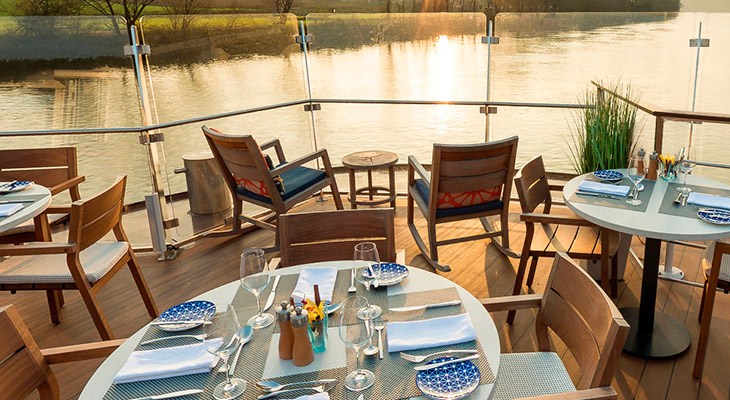 My husband and I took our very first Viking River Cruise in 2015, and it was by far one of my favorite cruises to date. The Viking River Cruises are growing wildly popular among travel junkies like myself – and are all the rage on the internet these days. It's basically exactly what it sounds like, a leisurely cruise down the river in an extravagant Longship – and of course you receive impeccable service and get to stop at some major European tourist hubs along the river you are traveling down.
If you are planning on booking a Viking River Cruise in 2016 (and you should be), then you are in luck – because the company just added 6 new longboats to their growing fleet! What does that mean for us? More trips, more space on the boats, and of course a better chance of being able to book the trip of your dreams on the dates that you already took off from work.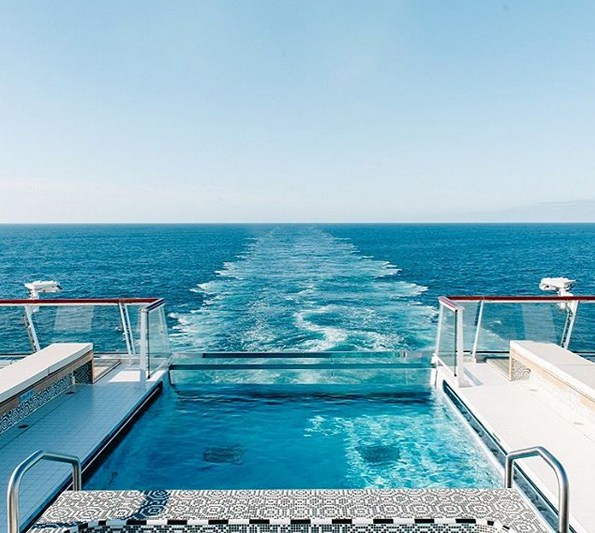 You're probably wondering, what exactly is a Longship? The Viking Longships are AMAZING – I was honestly sad when my cruise was over, because my Stateroom was probably nicer than my entire house. The Viking River Cruise Longships have roughly 95 Staterooms and a few suites, and usually carry a little under 200 passengers on every cruise. The room on our last Viking River Cruise actually had an indoor/outdoor terrace, and we had an amazing view of the riverbanks and scenery.
On March 1 the six brand new Viking Longships were christened in an official ceremony in Amsterdam. Each ship was given an appropriate Viking name – and assigned a "Godmother," six different women from various aspects of the travel business were honored in the ceremony. According to an official press released from Viking River Cruises, these are the names of the six new cruise ships, and their honorary Godmothers:
Lisa Anciaux, Godmother of Viking Rolf, is the Director of Travel Products for AAA Washington.
Beth Butzlaff, Godmother of Viking Kadlin, is the Managing Director of Cruise Sales for Virtuoso.
Michelle Chimko, Godmother of Viking Alruna, is the Chief Operating Officer of Alberta Motor Association.
Jennifer Gasser, Godmother of Viking Egil, is the Vice President of Supplier Relations and Product Operations for World Travel Holdings.
Beryl Gibson, Godmother of Viking Vilhjalm, is the Joint Owner of Northumbria Travel Limited.
Sinead O'Connell, Godmother of Viking Tialfi, is the Director of Industry Relations for Vacation.com.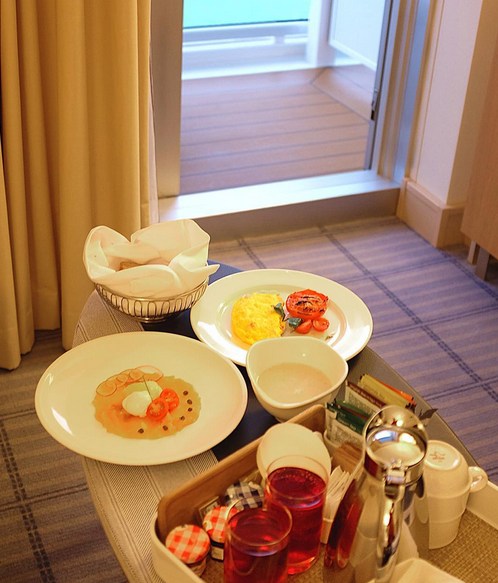 Personally, I am a huge fan of Viking River Cruises, and I love to watch the company grown and expand – and so quickly! The rapid pace of expansion, and the fact that they needed six new boats to accommodate all of their clients clamoring for cruises, really does speak for itself and prove how much fun their trips really are!
If you are still searching for the perfect vacation in 2016, then I highly recommend heading over to Viking River Cruises' official website and checking out their itineraries, hey maybe you will even get to ride on one of the brand new Longships!
Images Via Viking River Cruise Instagram