Heidiland, Switzerland More Than Just the Setting for a Great Story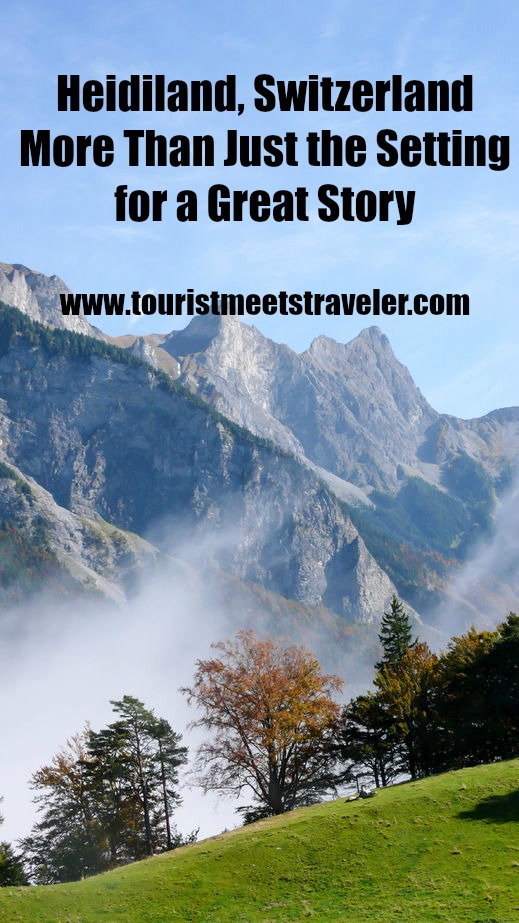 I loved the story of Heidi when I was a little girl, how she managed to mellow out her grumpy old grandpa, how she made friends with Peter and minded the goats, how she coped in big dirty Frankfurt despite her homesickness, how she collected bread rolls for her blind great grandmother, how she brought her German friend Klara, who was wheelchair-bound, up to the mountains only to have jealous Peter push her wheelchair down the mountain so she just had to learn to walk again! It left a lasting impression in my heart and mind and ever since then, I wanted to travel to Heidiland, Switzerland and see just what mountains had Heidi so spell-bound.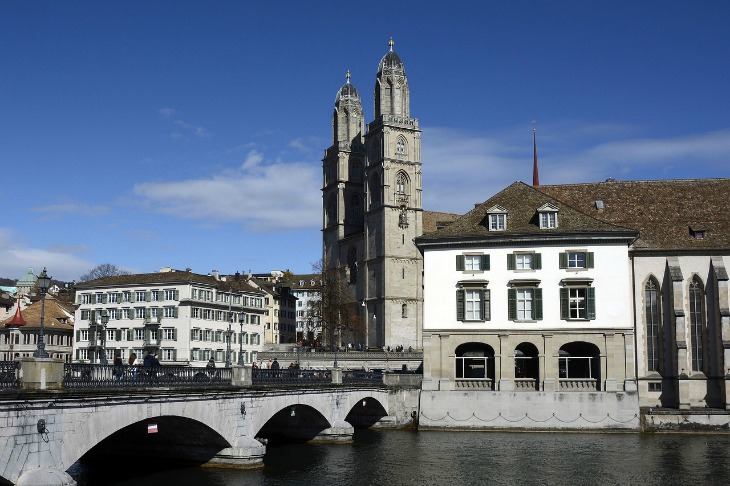 When you land in Zurich, you are struck by an air of clarity and organization, you are unlikely to get lost and anyone you encounter seems somewhat busy or at least everyone seems to have a strong sense of purpose. In contrast, Zurich main station is packed with people of all sorts of ethnic backgrounds and I read somewhere that no less than 30% of Switzerland's population are actually foreign. Large timetables quickly showed me a train to Landquart/Chur and because I knew about Swiss punctuality I made sure to get on the train with plenty of time to spare.
On the way out of the train station, you get a glimpse of Zurich, an affluent city made beautiful by a gorgeous lake and soft hilly hinterland. To say that Switzerland is a wealthy country would be somewhat of a cliche, but let's be honest, Switzerland does not do grotty. Wherever you look, there is little litter, no dilapidated buildings and judging by people's clothing, little poverty and yes, everything is incredibly expensive, a cup of coffee will set you back Fr. 4-5, which is approximately $4-5.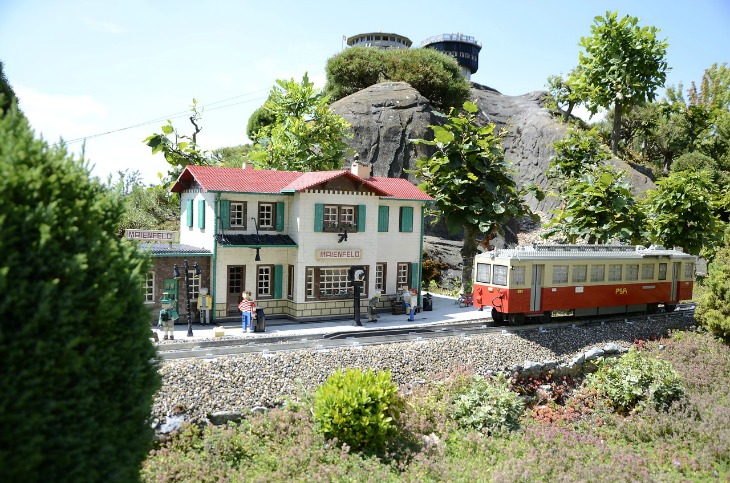 All of that was of little interest to me as I was focused on getting to Maienfeld, where the story of Heidi began. Intercity trains may not stop in Maienfeld, so I had to opt for one of the local trains that stops in practically every town and village. I didn't mind and just soaked up the landscape in anticipation of mountains and peaks. The longer the train journey continued, the more mountainous the landscape grew, some of it breathtaking. On a clear day, the air is crisp and you can make out all the different rock faces, trees and lots of small towns and villages. After just a little over one hour, I finally arrived at Maienfeld and it was just I had imagined it, tiny train station, sizeable village and mountains all around.
Before I knew it, I encountered countless signposts to the various Heidi sights, the original Heidi cottage, and the Heididorf, (Heidi village) essentially a Heidi Museum where visitors can relive the Heidi experience. I just wanted to run up the mountain just like Heidi once did and I did indeed arrive breathless where Heidi and Peter once stood and took in the clear air, stunning views and the gentle sound of cowbells. I was just as beautiful and spellbinding as I had imagined it, I, too, longed to roam free through alpine meadows and finish my day with a big glass of fresh milk and a big lump of cheese and bread.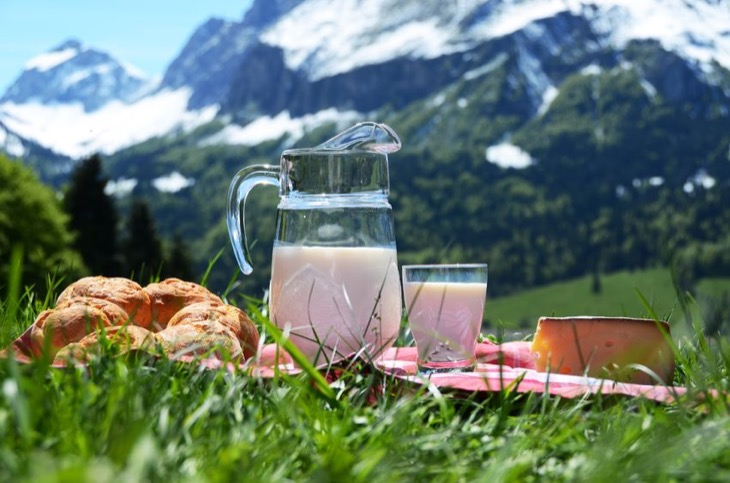 In the end, my feet were sore and made me opt for the luxurious thermal spa in nearby Bad Ragaz and I took the short train journey to the historic city of Chur and spent the night there.
Maienfeld and Heidiland are well worth a visit and it's well worth venturing on and exploring the Canton of Grisons and all the famous resorts like Klosters, Davos, St. Moritz, the stunning alpine scenery, amazing for serious summer hikes and out of this world for snowboarding and skiing in the winter.
I, for one, am glad to have been captured by the story of Heidi and I do now understand just how liberating and yet captivating spending time in the mountains can be.
Share your thoughts in the Comments section below, on our Facebook Page,  Follow Our Twitter Account or Head Over To Our Pinterest Page!