Best Reasons to Visit Florida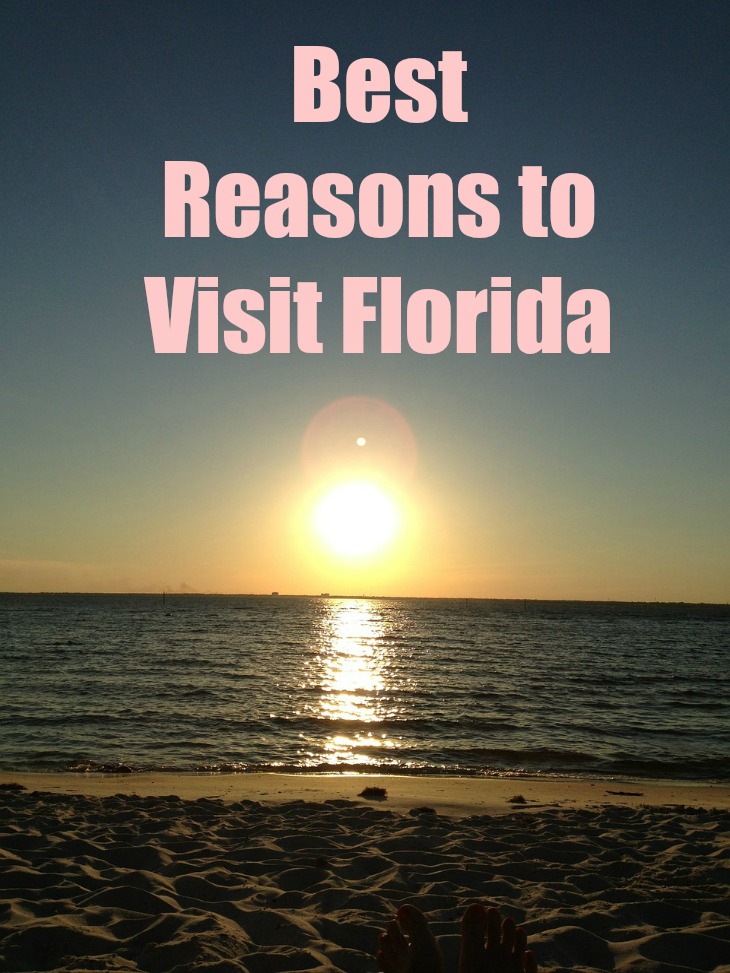 If you're looking for a fun getaway location with a tropical climate and a diverse array of attractions for the whole family to enjoy, there's no need to book a flight to a faraway island. Florida offers year round warm temperatures, hundreds of miles of beautiful beaches, and a multitude of activities for adults and kids alike. And the best part is, it's located in the continental U.S.!
If you're still not convinced that Florida should be your next vacation destination, read on for some of the best reasons to head on down to the Sunshine State:
Related: 10 Must-Know Tips for Taking Toddlers to Disney World
The Weather
Florida is considered the only state in the U.S. to have a tropical climate. With an average annual temperature of 71 degrees, you can leave your winter coat at home while packing your bags. However, the state is large enough that there is some variation in temperature. If you like your weather a little cooler and less humid, book your trip for a city in northern Florida such as Jacksonville. Do you love a hot, steamy climate? Then explore a city like Miami in the southern region, where it typically climbs well above 80 degrees even during the winter months.
Best Value
It's a general rule in the travel industry that the farther you go, the more money you can count on spending. But since Florida is part of the continental U.S., flights there tend to be much cheaper than airfare to tropical destinations outside of the country. Depending on what region you are flying out of, you can find non-stop, round trip flights to Florida on many discount booking websites in the $100-$500 range. Compare that to flights to the Caribbean, which can easily be priced at $1,000 or more.
Related: 5 of the Best Family Hotels in Florida
Low Stress
While jetting off to an exotic international locale for a tropical getaway may sound exciting, your travel plans can get a lot more complicated once you leave your home country. You'll need to make sure you have an up to date, valid passport, and potentially a temporary visitor visa depending on the country you are visiting. There can also be vaccination requirements for illnesses such as malaria and yellow fever that are common in many tropical climates outside the U.S. Instead of worrying about these potential hassles, why not stay close to home and still enjoy a fun, safe vacation full of warmth and sunshine in Florida?
Variety
Florida has such a diverse array of recreational activities that there really is something for everyone. While Florida's coastline of pristine beaches and warm ocean water is a main draw for visitors, there's also a wide array of theme parks that are fun for all ages. Make the kid's dreams come true and spend a week at Walt Disney World, or enjoy some thrills and chills at Busch Gardens Tampa. If you're looking for excitement after the sun goes down, then the city of Miami is famous for its exhilarating nightlife of bars, clubs, and restaurants. Florida has so many options for entertainment that you'll never be bored.
A vacation to Florida is the best of both worlds – a warm, sunny tropical destination full of exciting adventures that's also a great bargain and easy to plan. So be sure to book your next trip to the Sunshine State!
Share your thoughts in the Comments section below, on our Facebook Page,  Follow Our Twitter Account or Head Over To Our Pinterest Page!