Places to Propose – 5 Most Romantic Locations to Pop the Question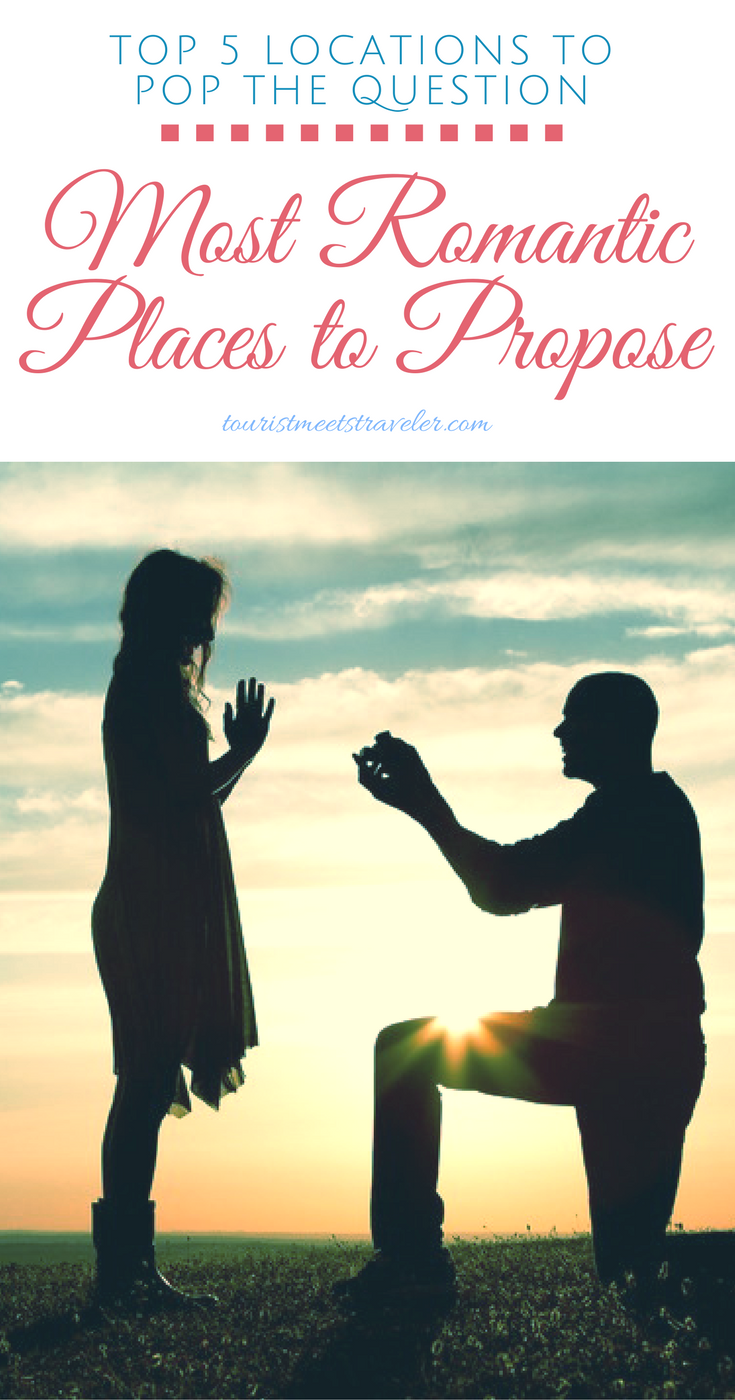 If you are getting ready to ask the love of your life to marry you, these 5 places to propose are 5 of them most romantic locations to pop the question. Make the moment magical and special by using a travel adventure or treasured spot to propose.
Big Sur – California
There is a long stretch of highway that takes travelers from Carmel to San Simeon. Along the coastline, ample with rocky cliffs, stop at one of the lookout points to take in view. Take in the setting sun as your backdrop and let nature's natural beauty bring the romance. If you want a little more "wow" factor. Splurge on an ocean-view suite at the Post Ranch Inn.
Central Park View – New York
At Per Se, the hot food-hub of Thomas Keller, boasts the perfect view of Central Park. Reservations are extremely exclusive, so book well in advance of your desired proposal date…at least 2 months. Be prepared to beg for a park-view table and let the restaurant know you're planning on popping the question. If you're on a stricter budget but still want the Central Park feel, try Loeb Boathouse Lakeside Restaurant for more modest meal prices.
The Shard – London
Across the pond, you'll find that Paris isn't the only city with romantic views. Head to The Shard to for a view of the city that boasts on on-site marriage proposal concierge. You can set up the proposal and tailor it to fit your desired experience.
Tulum – Mexico
If history and rich scenic views are your preference, head to Mexico's Yucatan Peninsula to enjoy the Mayan site. It's big-impact beauty and will set your proposal pics a bar above the rest. The grassy cliff top will be a stunning backdrop for you to pop the question.
At "Your" Place
Sometimes, you don't need a fancy location or stunning backdrops. Sometimes, making the romance memorable comes from a spot you both already love. Maybe it's the spot where you first kissed or exchanged your declarations of love. Or, maybe, it's just a spot that makes you both happy. Add some candles, flowers, or even just some romantic music playing in the background, and any spot can become a romantic place to propose.
Share your proposal stories in the comment section below. Do you have a spot that you made special memories? Let us know!
Related: Luxury Wedding Proposals – The Latest Trend In Marriage Proposals
Share your thoughts in the Comments section below, on our Facebook Page,  Follow Our Twitter Account or Head Over To Our Pinterest Page!