Airport Hacks – Time and Money Saving Tips for Your Flight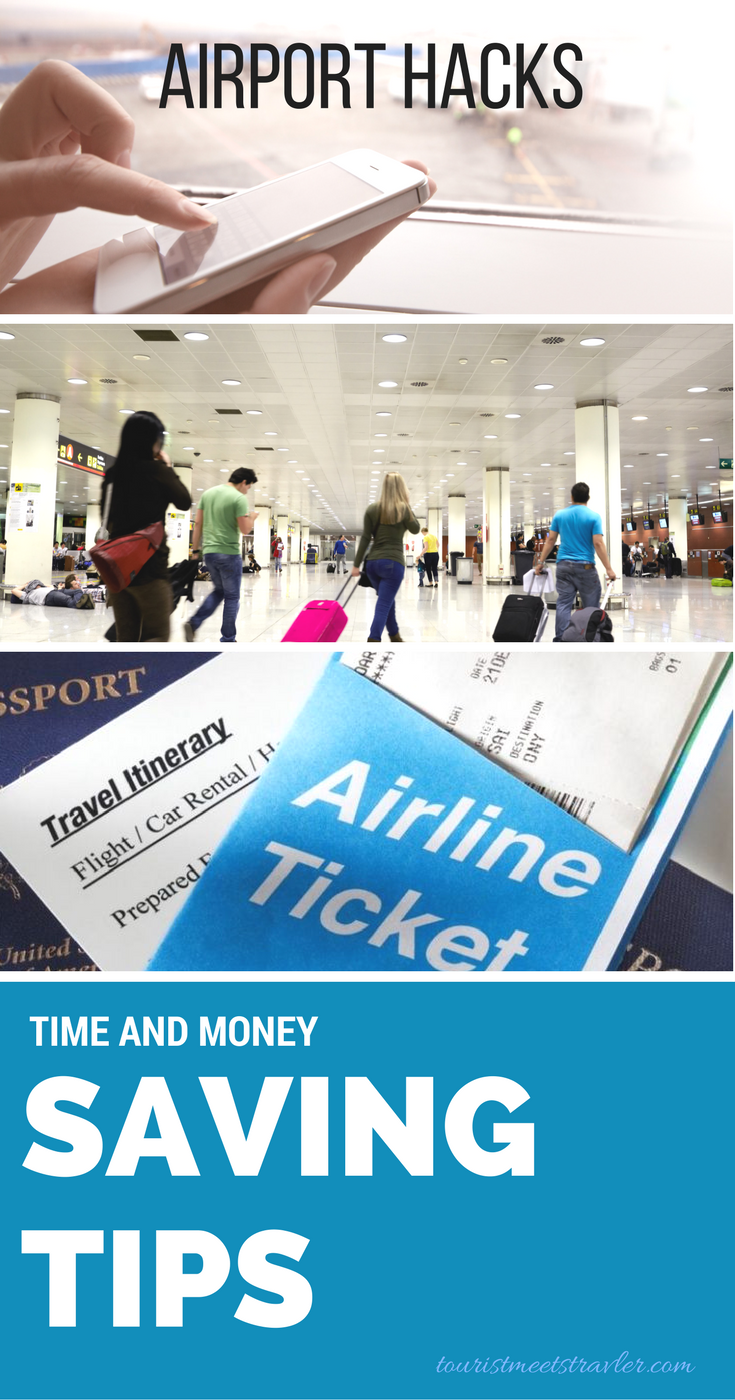 Flying can be stressful, especially when you are returning from a beachy paradise or adventure-packed trip. Try these airport hacks to save time and money for your flight. With a la carte pricing, delays in security checks, and an uptick in travel, every penny, and minute counts!
Apps
It seems like a no-brainer, but sometimes people overlook using their airline's apps. Even if you only keep it around during your trip, having your carrier's app can give you vital info as soon as it's available. Knowing the moment your flight is delayed or canceled will give you an edge when rebooking or making other arrangements. Most apps also give you a way to communicate more directly with your airline should the need arise.
Beyond the airline apps, make sure you have The Airport Parking Reservations app. It covers airport parking lots in America, Canada, and most of the UK. You can book a spot before you arrive and it saves you loads of cash with discounts up to 70%.
TSA Tips
Adding to the app tip, don't forget the TSA app that will help you find the shortest security line and let you know what current wait times are. If, you're unsure which line is the shortest, go for the left. Most people are right-handed and often err on their dominate side.
In addition to looking for the shortest line look for a line with only one agent. Two agents might indicate someone is being trained which is more time-consuming.
As far as hacks for getting liquids through TSA, freeze them! Ice is a solid, so as long as your items are still frozen and in solid form, they should be cleared with the TSA.
Airport Freebies and Passes
Hit up FourSquare to find tips on the locations for the best wi-fi connections and even passwords that will allow you to enjoy free service.
If you aren't a frequent traveler and not a member of airport lounges, you can purchase a day pass. Lounges usually include free wi-fi, food, and sometimes beverages, so you might actually save a few bucks by purchasing the temporary pass. Or, if you have a friend, perhaps someone you connect with on your flight, and they are a member, they can often bring a guest in for free. Kindness pays off!
Want an upgrade for free? Make sure you dress the part. You can be one of the nicest people on the planet, but gate agents usually won't upgrade a flip-flop wearing tourist to the VIP section to sit with loyal customers paying for the privilege.
Share your thoughts in the Comments section below, on our Facebook Page,  Follow Our Twitter Account or Head Over To Our Pinterest Page!