10 Comfort Foods Everyone Should Eat In Scotland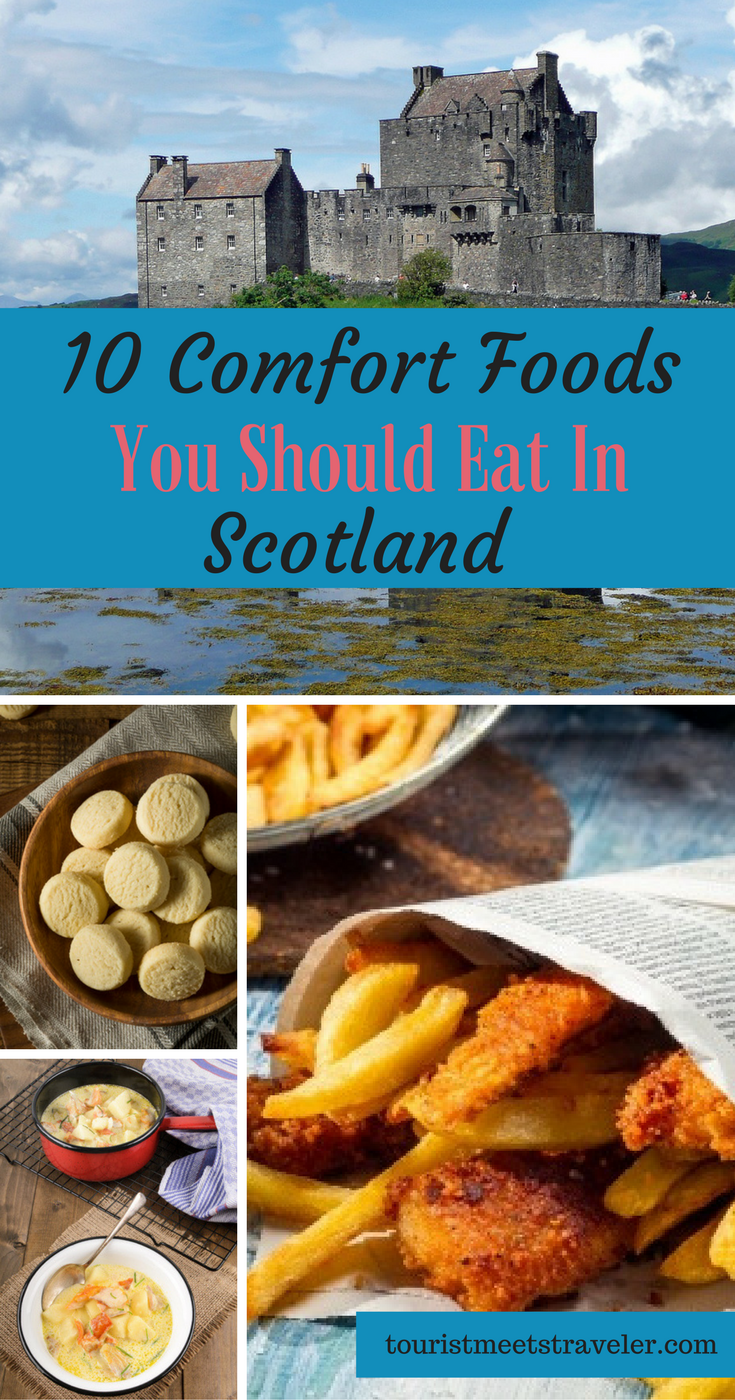 If you're heading over to Scotland this year, there are a few things you ought to know. This part of the UK is truly beautiful, complete with rolling hills and scenic views. Still, one of the best things about the place its delicious comfort food. From the well-known haggis to the utterly addictive tattie scones, here are the things you have to taste for yourself.
A deep-fried Mars bar
There's no way that you can go all the way to Scotland and not sample one of these fine… delicacies. Essentially, this is just a Mars bar (chocolate bar) covered in batter and popped in a deep-fat fryer. It may sound disgusting, but it's sweet, warm, and delicious.
Tattie scones
You will usually find these little beauties on your cooked breakfast, and they are well worth trying! Crispy on the outside and fluffy in the middle, these potato cakes are modish and addictive. Once you try them, you'll be craving more.
Fish and chips
Often people associate a good old fashioned bag of fish and chips with places further south than Scotland. While the meal is synonymous with England, you can find it almost everywhere in the UK. Make sure that ask how fresh the fish is before you buy it. Trust me, it will make all the difference if you get the catch of the day.
Haggis
Definitely the most famous Scottish food out there, Haggis is a comforting treat that you have to try. Consisting of sheep's liver, heart, and a whole load of oats, this is not a dish for the faint of stomach. Give it a go… You just might like it.
Shortbread
Shortbread is something of a staple over in Scotland. These small, hard, butter-based cookies are as tasty as they sound. Don't miss out!
Lorne sausage (or square sausage)
This is just what it sounds like – a sausage that comes in square form. It's a traditional part of Scottish breakfast and is usually spiced to perfection. Yes, it's a little indulgent, but you won't regret it.
Black pudding
Many people are put off when they hear what black pudding actually is. It's a 'blood sausage' which means that a large proportion of it is made of… you guessed it… blood. Don't let that sway your opinion, though. Once you try this tasty treat, you will never go back.
Tablet
If you've got something of a sweet-tooth, here's a snack that you don't want to avoid. Tablet is a totally unique type of candy made from condensed milk, butter, and sugar. You can grab it in most Scottish confectionary stores!
Cullen Skink
Despite the rather weird sounding name here, Cullen Skink is actually a type of soup. If potatoes, leeks, and fish are up your street, you will adore this winter-warming meal.
Munchy box
Okay, this final one is a little 'out there', I'll admit that. Still, if you want something that's seriously OTT, you have to ask for a Munchy box. Many takeaways in Scotland offer these dishes, but they tend to vary a whole lot. The box basically has all the junk food you could wish for, from pizza and pakoras to fries and noodles, packed in one place. Not the healthiest of meals but worth a try all the same.