Tea At The Inverlochy Castle – Fort William, Scotland "Magical"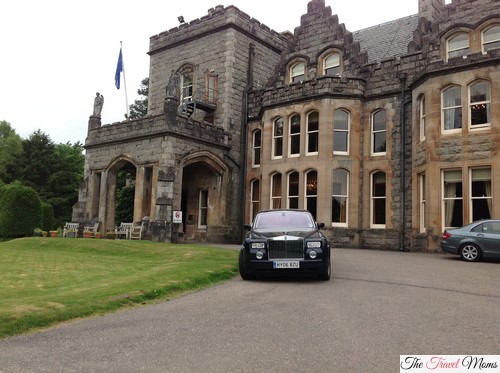 On our recent trip to Scotland we were driving from Glencoe to the Isle of Skye and on the drive we noticed a sign for Inverlochy Castle and we decided to drive in.  It is a great example of a Scottish historical building.  As we drove up the road it was like driving into a fairy land, the grounds were resplendent with flowers and manicured lawns, the castle outside impressive.  The views over the loch and Fort William were amazing.
There was nobody outside so we ventured to entire and found out that the castle was a hotel and decided to stop for tea.  We were made to feel welcome from the minute we stopped in.  Although we were dressed quite casually for the castle's formal and ornate decor our service was top-notch.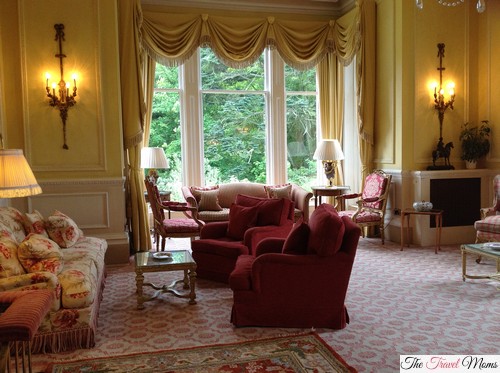 We were shown into the lovely drawing room with lots of places to sit and relax.  The room was furnished like the rest of the hotel with lovely antiques everywhere.  Of course the entire place is antique! Tea was great and presented beautifully.  It turned out to be more of a light meal than a light snack – and included three types of shortbread, various croissants and buns, jams and marmalades, strawberries and cream and of course tea and coffee – all were yummy.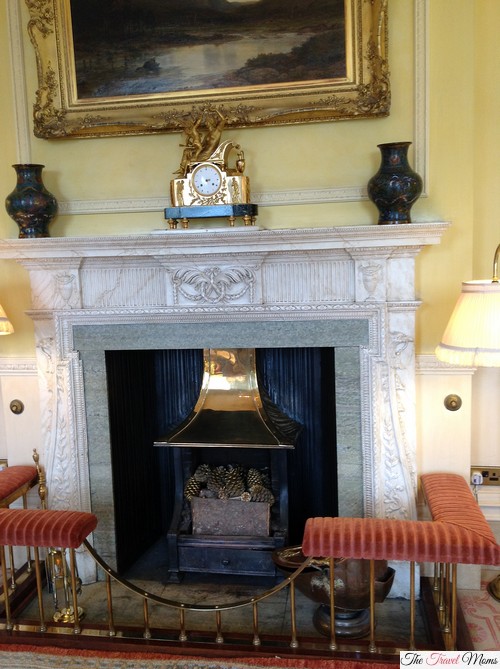 The fresh flower arrangements everywhere were impressive and the water closets are worth visiting even if you don't need to use them.   We walked around looking at the castle and the helpful staff allowed us wonder around. This was probably the 'fanciest' place open for guests and business that I have seen anywhere.  We discovered that the castle is also a hotel and full restaurant – offering a remarkable menu and selection of the finest hard beverages including rare local single malts – we promised ourselves next time we visit Scotland we will be certainly spending a couple of days at the Inverlochy Castle.
To find out more about Inverlocky Castle, head over to their website, CLICK HERE ..
[CLICK ON THE THUMBNAILS BELOW TO ENLARGE IMAGES]