Travel Tips: Protecting Your Baby From The Sun In The Caribbean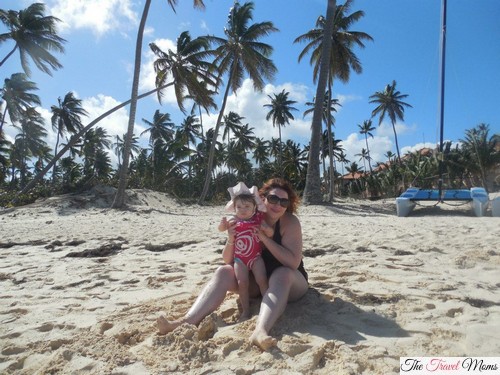 My hubby Daniel and I have been traveling with our daughter Ava since she was 8 months old.  Her first airplane trip was to Punta Cana and The Majestic Colonial Punta Cana and since she was only 8 months at the time we had our concerns.  Once of my biggest concerns was to protect her from the Caribbean sun.
Not only did I have to worry about walking around in the burning tropical sun with her but if Daniel and I wanted anytime at the beach we had to find a way to protect Ava from the sun, sand, and wind.  After days of research I found the Lil Nursery Tent which was the answer to my beach problem.  We took the tent to the beach each day and when it was nap time we would put her down to sleep in the tent.  Ava was still able to play with her toys in the tent without the fear of her getting a sunburn.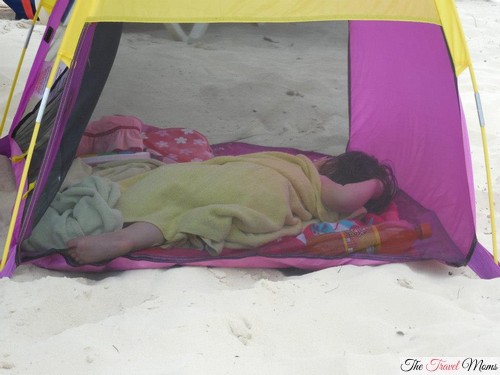 Not only did we bring the tent but we made sure to always keep a hat on Ava's head when she was outside of it.  Wearing a hat to protect Ava's scalp and sunglasses to protect her eyes were an important part of our Ava sun safety.
Next I was on the hunt for sunscreen and after a lot of research I found a great product by California Babies.  It was perfect, it was non-harsh-chemical in nature and it was just what I was looking for.  I purchased California Baby Super Sensitive (No Fragrance) Broad Spectrum SPF 30+ Sunscreen and it worked perfectly.
The price is a bit high at $39.99, but well worth it.  It is concentrated formula ensures a little goes a long way.  It takes a dime sized amount for the face and half dollar for the body.  To check out their fabulous products, head over to their website, CLICK HERE ….
With the Lil Nursery Tent and California Babies sun screen Daniel and I had a fabulous vacation in the sun without having to worry about Ava getting a sunburn.
[CLICK ON THE IMAGES BELOW TO MAKE LARGER]