Dining In Norfolk, Virginia: Where American Cuisine Was Born
They say that American cuisine was born in Norfolk, Virginia, and for anyone who has visited the region, there's a very good chance that they'll believe it. After all, where else can you find unique, independent and chef-inspired seafood dishes that will leave you drooling at the mouth? The city by the Chesapeake Bay, of course.
It's without a doubt that your Instagram followers will be insanely jealous after you share every dish and delight that Norfolk has to offer. With that being said, here are five Norfolk hot spots that you must try during your next visit.
Four Eleven York
Four Eleven York is one of Norfolk's newest openings, and yes, it's a must. It's actually a Boutique Inn and Restaurant that has been on the tip of everyone's tongue's – both figuratively and physically speaking. Renowned Washington, D.C. chef Shawn Matijevich is now the head chef at Four Eleven York. He began his training in the kitchen while growing up at his parents' bed and breakfast in the Pacific Northwest.
The atmosphere at Four Eleven York is classy and attractive, but at the same time the team behind the scenes makes everything look effortless. First-time visitors will agree that while the establishment might be small in size, they show impeccable emphasis on detail with perfect execution. The fresh North Carolina flounder is a must along with the best oysters on this side of the country. Address: 409 W York Street, Norfolk, VA 23510, (757) 963-7000
Todd Jurich's Bistro
With over 37 years of experience, Todd Jurich is a local hero in the restaurant industry. The award-winning and self-made chef has been impressing his guests since 1976 and there's a good reason behind it. Todd Jurich's bistro features seasonal menu options with some of the very best that the Chesapeake Bay region has to offer.
One of his best-kept secrets is that he uses only the best heirloom vegetable garden variety and products from small producers from all over the state of Virginia. The décor is also a winner, as inside the restaurant you will feel their Southern fare with modern and warm-wood décor. Try the pumpkin crab soup while it's still on the menu. Address: 150 W Main St, Norfolk, VA 23510, (757) 622-3210
Saltine
Even the locals will tell you: Saltine offers the region's finest fresh seafood in a chic, airy space that oozes sophistication, but with a local touch, too. Located inside the Hilton Hotel in Downtown Norfolk, the menu has many creative and excellent offerings. The monkfish is a must along with the mouth-watering Shrimp Sandwich. You won't regret it and will be dreaming of it for days to come. As a matter of fact, almost everything on the menu hits the spot, so to speak. Address: 100 E Main Street, Norfolk, VA 23510, (757) 763-6280
Doumar's
If there is one place that can easily satisfy Norfolk's sweet tooth, it would be one of the city's oldest culinary establishments, Doumar's. It's home to the world's first cone machine, which was originally used back in 1905 at Coney Island by Abe Doumar, the inventor of the ice cream cone.
And yes, Doumar's ice cream cone still look and taste like perfection. This landmark culinary delight also offers BBQ, burgers, hot dogs, sandwiches and soda fountain favorites. And the best part about Doumar's is that there is also curbside dining, where you can enjoy their famous limeades or oranges freezes from the comfort of your own car. Address: 1919 Monticello Ave., Norfolk, VA 23517, (757) 627-4163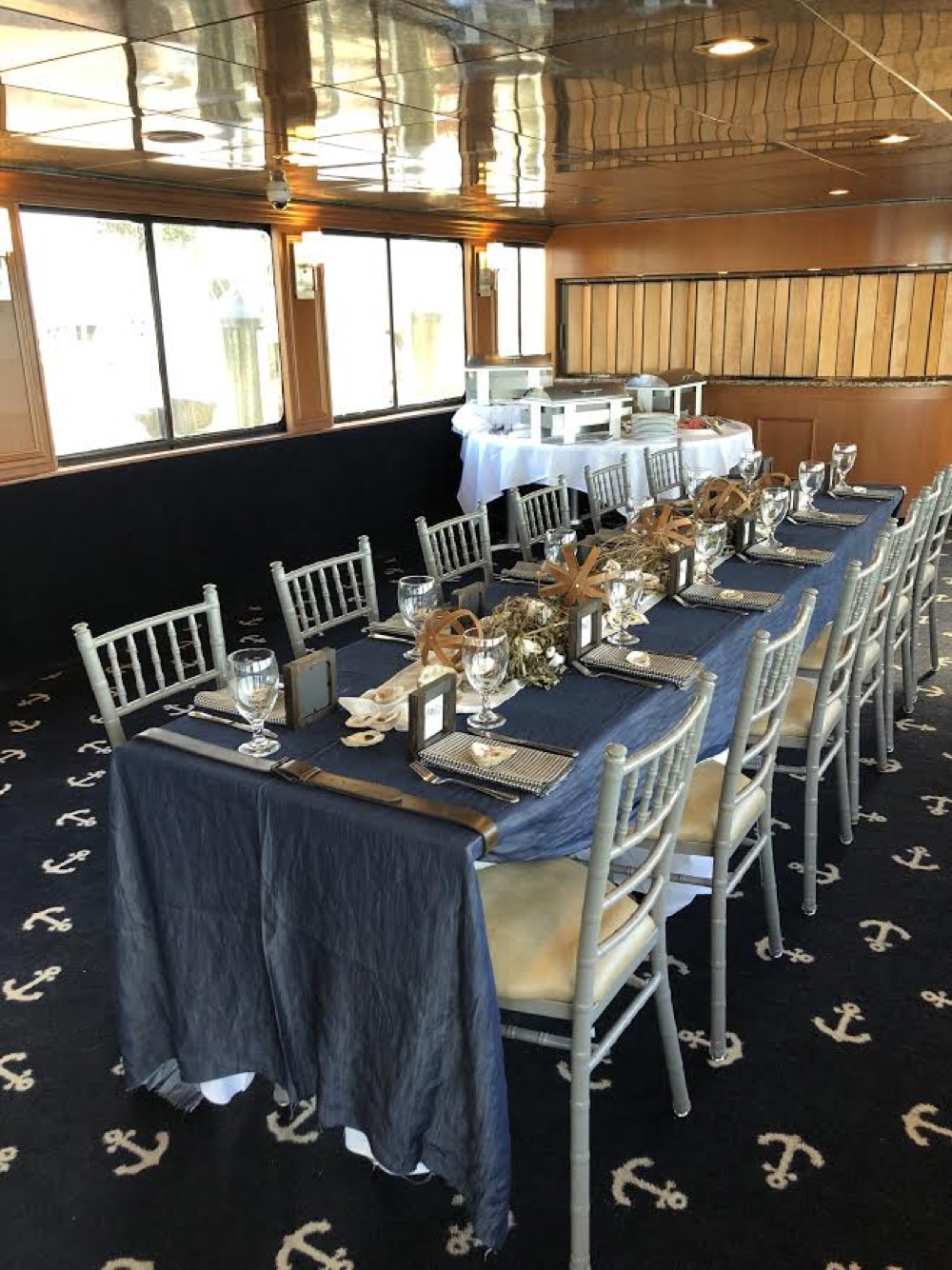 Cruising The Virginia Elite With Spirit Cruises
If you are looking for a different way to dine in Norfolk, why not a private yacht experience? You can cruise the Virginia Elite with an everchanging view of the Norfolk skyline in this very one-of-a-kind charter experience. The great thing about cruising The Virginia Elite is that the company offers endless options for food, beverages and entertainment to customize either an event or a simple dinner party for your closest friends and family.
The 70-foot yacht holds up to 90 people and can cruise beyond the Elizabeth River as far as Suffolk, Hampton, Newport News and Williamsburg. The company offers plenty of amenities, including live entertainment, cocktails and hors d'oeuvres, fine dining and even a breakfast package that will leave you pleasantly stuffed. For reservations, call 866-304-2469
Have you ever visited Norfolk, Virginia?  Share your experiences with us in the comments!
Share your thoughts in the Comments section below, on our Facebook Page,  Follow Our Twitter Account or Head Over To Our Pinterest Page!