MSC Divina Traveler Web App Connects Guests To A World Of Wonders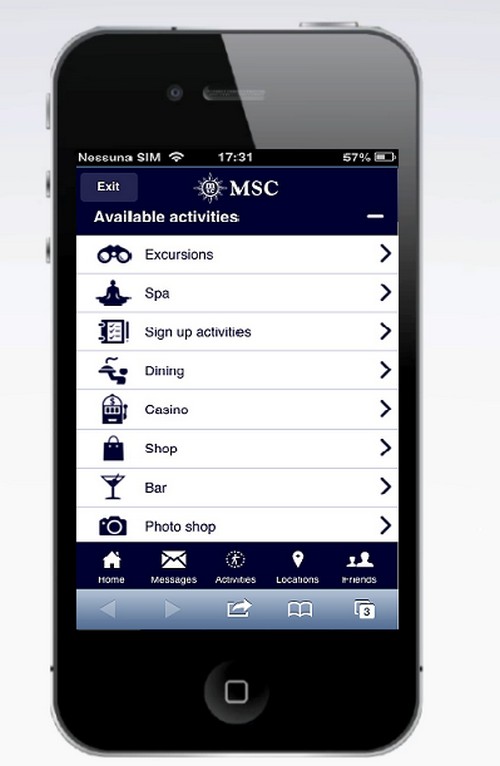 Recently, we told you all about the fabulous maiden voyage of the MSC Divina, a lovely ship that would be a perfect fit for any first time or experienced cruiser. Not only is MSC Cruises dedicated to making sure their passengers experience the highest level of comfort possible; they're also going to great lengths to make it as convenient as possible. One of the ways the company is achieving this is by plugging themselves into the world of technology, bringing highly efficient apps to make your cruising simple and carefree.
The MSC Divina Traveler Web App is a new app designed to enhance the mobile experience of guests enjoying MSC Divina's Caribbean itineraries. The app is free and allows users to check out current sea conditions, port-of-call weather, featured shop promotions, and users can even update the app with their personal schedules, making the app incredibly user-specific. Tailor it to fit your journey!
The app also aids guests in making reservations at the ship's three onboard restaurants, Eataly Steakhouse, Ristorante Italia, and Galaxy. Doesn't this sound like an incredible app? This is the first time we've seen something like this for a cruising experience and are totally onboard with combining technology/social media with travel. If you're like us, who loves to have everything at the touch or swipe of your fingertips, then consider checking out this app—especially if you have a reservation onboard the MSC Divina!
While we're on the topic, how do you incorporate technology with your travels? Any apps that you simply can't live without?