Thanksgiving Travel Plans in Danger as Storm Arrives, Canceled Trip – NOW WHAT?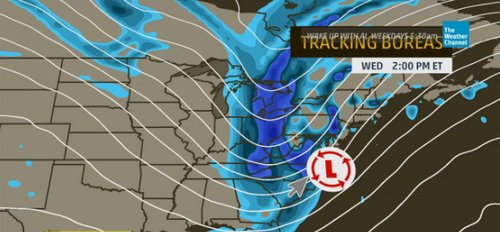 Without fail, it seems every year a massive and dominating winter storm arrives just in time to cancel my Thanksgiving travel plans. This year appears it will be no different.
The Northeast is preparing for a rather nasty winter storm. The system is expected to bring ice to Tennessee, Kentucky, Virginia, West Virginia and parts of the Carolinas late Monday night and into Tuesday. The worst of it is due in some areas on Wednesday…the day before Thanksgiving…one of the biggest travel days of the year.
New York, Boston, Washington and Baltimore are all anticipating delays and cancellations when it comes to flights. Kevin Roth, lead meteorologist for The Weather Channel, anticipates that 25 states will be impacted by this storm. The east will be covered with rain, as much as 3-6 inches, with snow up farther in the north with as much as a foot in Buffalo, Syracuse, New York and up to eight inches on Pittsburgh.
This means that people could face being stranded after a cancelled flight and next thing you know you are sharing a hotel room with shower curtain ring salesman. It's inevitable and sometimes unavoidable. Thanks to meteorologists, we can better prepare ourselves and in a case like this, what you did before the storm hits can be vital.
1 – While booking, look into travel insurance. I don't always purchase it as it seems to be just another added expense, but when traveling during this time of year, it is wise to at least look into it.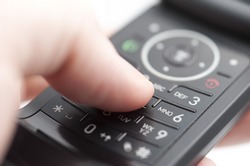 2 – After you have booked, find at least 2 hotels in every area you will stop. If you are leaving from New York and have a layover in Chicago, make sure you have the phone number of at least 2 hotels close to the airport. If you are stranded, you are going to need those numbers and quick! As soon as you realize you need a place to make camp, call. I strongly urge you to call all the time, not just in last minute situations. As I have mentioned, calling a hotel will give you a better chance at scoring a discounted rate or upgrades. Read more at How to Get the Best Hotel Rate. While everyone else is hitting up travel sites, you will have called, gotten a deal and be hailing a cab.
3 – Your carry-on should be packed with the essentials. It sound like a no-brainer, but make sure you have a personal survival kit in your bag. You may not be able to get to your checked bag where you stowed your phone charger or medication. A few snacks, a mini water bottle (airline approved of course) and some entertainment are all good ideas if you have space.
4 – The domino effect. People tend to forget about their hotel booking, car reservations or other commitments that won't forgive a no-show. You need to ask about the company's policies as you are booking. After you have nabbed a place to stay, your next move should be in re-booking your planned events. Remember to be pleasant as some will bend rules to help out a friendly stranger in need.
5 – Ask for cash. When it comes to refunds on flights, ask for cash or the amount to be returned to you in whatever form you paid. Avoid vouchers and credits that can come with restrictions and expiration dates.
Most importantly, make the safe decision. You can rebook rooms and vacations, but even if you can't it is not worth the risk of your well being. Stay safe everyone!