Travel Tips: Five Fun Things To See and Do In Rome, Italy
We have vacationed in Rome, Italy three times and there are still many things we have not seen.  We have included in this post five things to see that we really enjoyed when you visit Rome.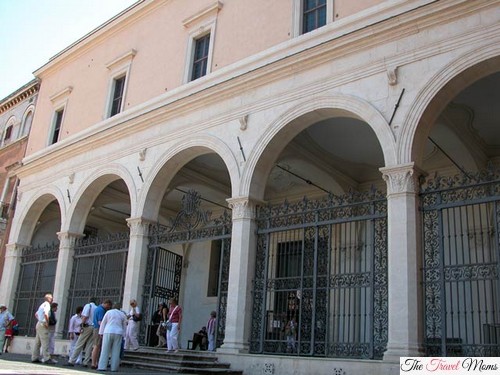 1) An ancient historic church that is worth visiting is San Pietro in Vicoli.  It was built in 440 AD, one of Rome's oldest and was built to house St. Peter's Chains.  The church is a very sacred and holy place and served as coronation site for numerous Popes. In the church you will see Michelangelo's Moses, considered to be one of his greatest works, and St. Peter's Chains. The cost of visiting the church is free and women must have their shoulders covered.  Photographs were allowed in the church.
To the left above is the exhibition of St. Peter's chains – these very same chains that are said to have held Peter as a captive.  There are actually two sets of chains that legend says were once the chains that held Peter – when they were put together they linked miraculously.  The first set of chains is from when Peter was held in Mamertine prison in Rome.  The second set of chains held Peter during Herod's rule in Jerusalem.
To the right above is Michelangelo's Moses which dates from 1505 – Pope Julius II hired Michelangelo to build his tomb, which was supposed to be a huge monument.  In between working on the monument he painted the Sistine Chapel and did other work.  He spent 30 years working on this project on and off and when Pope Julius died so did the funding.
2)   The Borghese Gallery is certainly worth a visit, not only is it a fabulous gallery holding many of Bernini's greatest sculptures but also a beautiful villa set in massive and stunning surrounding gardens. The Galleria Borghese houses a substantial part of the Borghese collection of paintings, sculpture and antiquities, begun by Cardinal Scipione Borghese, the nephew of Pope Paul V.  I am a huge fan of Gian Lorenzo Bernini and several of his Masterpieces, which you will recognize instantly, are housed here.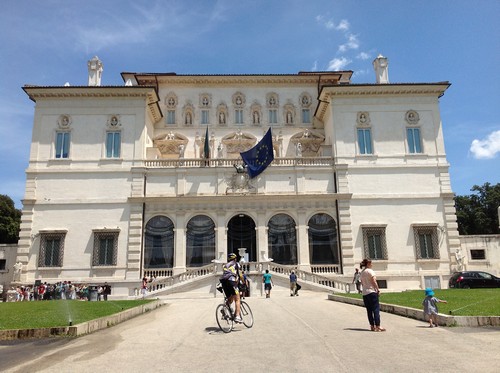 TRAVEL TIP – If you are going to go to the museum you should really book the tickets beforehand on-line.  If you just show up you may or may not get to visit.  You can book tickets on-line, CLICK HERE.
Once you finish touring the museum and seeing their outstanding art work you can rent a bicycle made for two and tour the grounds where the gallery is set.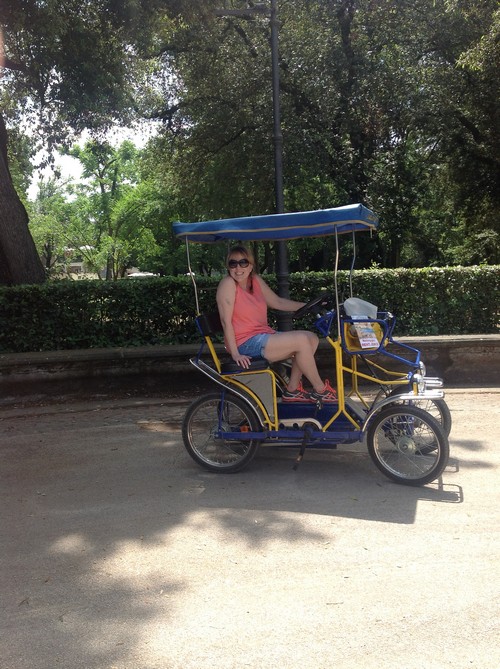 3) Victor Emmanuel Monument is located in a busy square, Piazza Venezia right in the heart of ancient Rome.   It is a monument to Italy's first King.  The size of the monument is way over the top – terribly grand! The statue of the King on the horse is 43-feet-long and one of the biggest equestrian statues in the world.  It is open and free to the public, you can climb the front stairs and go in.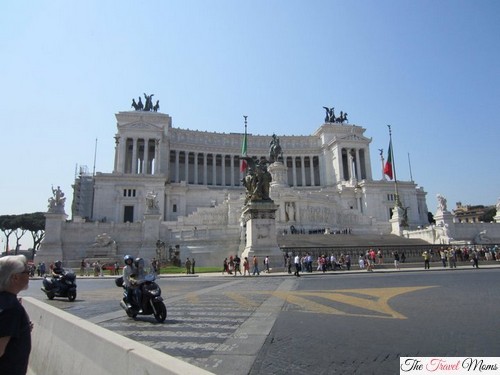 4) Ancient Rome – the Colosseum.  The Colosseum is 2,000 years old and use to be used for entertainment events. They would have live hunts, with live animals, and criminals would be executed here.   It was also the scene of bloody gladiator fights. All in a day's entertainment for ancient Romans. It is an impressive sight – remarkable in fact – don't miss it.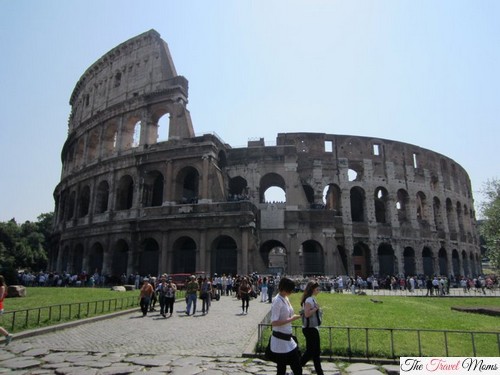 Before we visited the Colosseum my daughter arranged a private tour.  It was a great idea and well worth the price. Outside the Colosseum are hoards of tour companies trying to get you to purchase their tours – many of them are overpriced and substandard.  Our tour was booked through Roma Experience and it was excellent.  Our tour guide was pleasant, spoke English and extremely knowledgeable about the Colosseum and all ancient Roman history.  She made the experience twice as good by her easy familiarity with all the details of the ruins and the history surrounding them – as an added bonus she helped us to not get lost!  You can see their website, CLICK HERE.
5) EAT! – Rome has some of the best food I have ever enjoyed.   Dining out in Rome is not the utilitarian necessity it so often is in Canada or the USA. Every single restaurant in Rome at which we ate turned into a fun and tasty experience.  Of course we put some effort into choosing out restaurants – relying largely upon the recommendations of my daughter, who is a gourmet, Rick Steves, and Trip Advisor.  We studiously avoid the tourist traps – you can spot them easily. They tend to abut the largest tourist sites and line the most popular piazzas and roads just off them. Two sure giveaways of places to avoid are aggressive waiters soliciting business on the street and menus with pictures of the food. Good restaurants don't need to grab customers off the street because locals know the quality and frequent the best places in numbers.
Whether you try the pizza, the pasta or many of the other Roman and Italian specialties you will never be disappointed. Freshness and attention to detail are hallmarks of good Roman eateries. One of my favorite restaurants in Rome is Sora Margherita.   Here you will experience authentic Jewish-roman food.  See our review, CLICK HERE.
In the next few weeks we will be postings reviews of some our favorite restaurants in Rome, so don't forget to come back!