Travel Tips: Secrets to Scoring Complimentary Upgrades and Goodies
The first question I always get from fellow travelers is, 'How do I score a free upgrade?' Everyone loves a freebie and I am all about hunting down deals. I am frugal by nature, but I hate to compromise on quality. So, the words "complimentary upgrade" is like sweet music to my ears.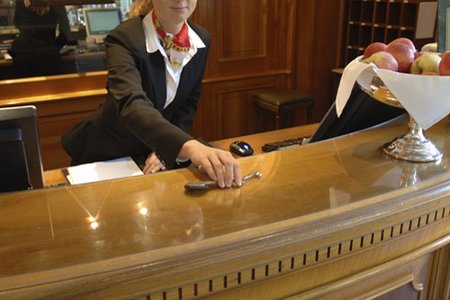 *Be willing to ask for upgrades. Sometimes it is all in the way you present yourself at the front desk. If you drag yourself in and answer questions in one word retorts, don't expect the staff to be generous if you are in a foul mood. My biggest secret to scoring deals with hotels is a smile and flattery. Recently, I scored an upgrade in from a hotel in Miami just for talking. It sounds odd, but here is how it went down…
I approached the desk with a smile. The gentleman behind the desk welcomed me and asked how I was. This was my response:
"Well, I am in Miami and staying at this awesome hotel. Life is good!" – Compliment the city and the hotel.
He perked up a bit and was more receptive to conversation. I then asked him how he was doing. People, in general, like to feel like you genuinely care. So make sure when you ask, it is with sincere tones.
Next, I asked a key question – "Is it a busy weekend for the hotel?" while holding some cash in hand. The answer was no. When I smiled and asked if any complimentary upgrades were available, he happily bumped me to a suite. I tipped him and we were both smiling.
Be prepared because sometimes the answer is no and it may be out of their control. Accept that and thank them for trying. If you are gracious about it, you might score free goodies. (I will get to scoring goodies below.)
*The second trick to talking your way into an upgrade is mentioning a special event: birthday, anniversary, engagement, honeymoon, etc. It is easy to work into the conversation as just about every attendant is trained to ask you how you are doing when you first arrive. This is when you work it into my favorite line I mentioned above. "It's my husband's birthday and we are enjoying a rare trip to Chicago without the kids. I am excited to be here!" Don't be afraid to get creative either! I have heard 'I am celebrating my divorce!' has worked too.
Again, be willing to accept an answer of "no." Remember, you and at least 50 other guests are trying the same tactic, so your anniversary isn't all that special in the eyes of an attendant who has heard it 50 times already that day. You might not get a suite, but you might get a perk.
Take my trip to Chicago last November for example. The hotel was packed over the weekend I was staying, but I graciously thanked the lady for trying to upgrade me and I still slipped her a tip. She sent up a complimentary bottle of champagne for my husband's birthday.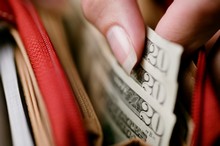 *Scoring goodies is also all in your attitude. If you are going to become friends with anyone at the hotel, make sure it is your concierge. They can usually pull strings the desk attendants can't. BUT, also be kind to everyone and treat bellboys like you would the manager. I was a generous tipper with the doorman who helped my over anxious kids from the car into the hotel and said, "Thank you! I appreciate your help. An accident on my my birthday would have been terrible!" He made sure I received a complimentary service in the hotel spa!
I always try to book hotels in person or on the phone. I'm not going to undermine internet services, but it is really hard to get upgrades and goodies when you are just a reservation number booked through a third party. (You can still score some really good deals though. Check out the tips for scoring on Last Minute Vacations…)
If you do book via a website, take a minute to email or call the hotel manager/concierge. Sometimes, taking a moment to let them know you are excited for your upcoming trip can score you upgrades or goodies. This is also an opportunity to mention that special event – "I just wanted to take a moment to call/email and let you know how excited my husband and I are for our stay at your hotel. It's our anniversary and we want to make it very special! Any suggestions on how we can make the most of our stay?"
*Social networks are another way to encourage hotels to roll out the upgrades. Find your hotel's twitter handle and tweet them: 'So excited for my trip to City! Staying @HotelName on our honeymoon. Heard they take good care of guests!' Chances are, they will want to go the extra mile to make you happy if they know you will be sharing your experience on Facebook and Twitter.