Travel Tips: Traveling With A Child Under Eighteen Months Old – Part 1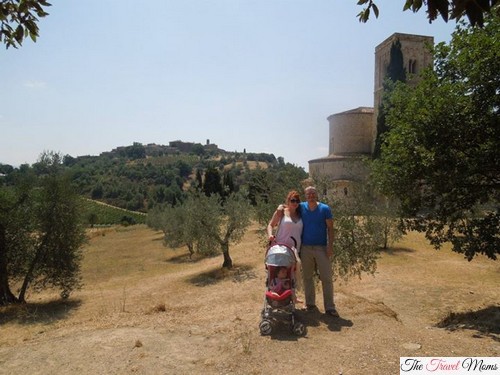 My husband Daniel and I love to travel and we wanted to introduce our daughter Ava to traveling early.  We decided to head to Europe just after her first birthday.  One good thing about traveling when your son or daughter under two is that there is no charge for a seat on the airplane.
We planned a trip to Italy and decided to visit three regions: Umbria,  Tuscany and Emilia-Romagna which would last three weeks.  The first leg of our trip was a flight to Rome, Italy which would last approximately 7 hours.
TIPS: Before we left I verified the rules about bring milk for Ava on the plane.  The airlines were very flexible and I had no problem bringing a carton of milk and bottles with milk on the plane.  Another thing I read was helpful to bring was a sleep sack.  I brought my Aden + Anais one and I found it very helpful, unlike a regular blanket that can fall off it zips up and kept Ava nice and snugly. 

We also made sure to bring a good stroller that would stand up to the cobbles.  After a lot of research we decided on the Uppa Baby.  This is the one we used, CLICK HERE …

Make sure not to let your child sleep in airport terminal.  Once you get on the plane when the plane takes off give your child a bottle, it helps calm them down during takeoff and is good so they don't have ear problems.

Another good idea is to bring a small flexible cooler, you can put bottles in it and keep  milk cool all day.
Our flight was relatively easy and Ava slept most of the trip.  The problems started when we landed, we had rented a car and of course a car seat.  We soon found out that no one could help us put the car seat into the car.   Because of liability and rules we had to install it ourselves,  it was no easy feat.  Poor Ava was tired and she started to cry as we were installing it and then Mommy joined in out of frustration.  The good news is we finally got the seat installed and her in and we were headed to Orvieto.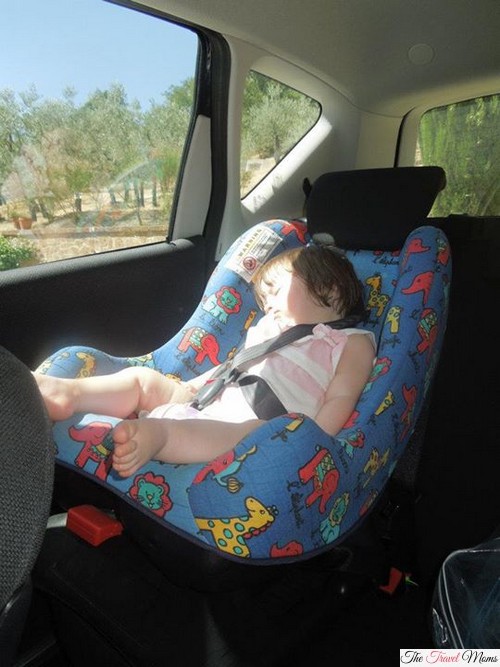 Orvieto is located in southwestern Umbria situated on the flat summit of a large butte of volcanic tuff. The site of the city is among the most dramatic in Europe, rising above the almost-vertical faces of tuff cliffs that are completed by defensive walls built of the same stone called Tufa.
Poor Ava was exhausted after we arrived in Orvieto.  When you travel generally it will take a couple of days for your child to get use to the time difference.  It took Ava about two days too get onto a regular schedule.  We were staying thee days in Orvieto.  We made sure before we booked anything to verify that each place we stayed at was child friendly.  We loved the food in Orvieto and one of our favorite restaurants was Osteria Numero Uno a family run business.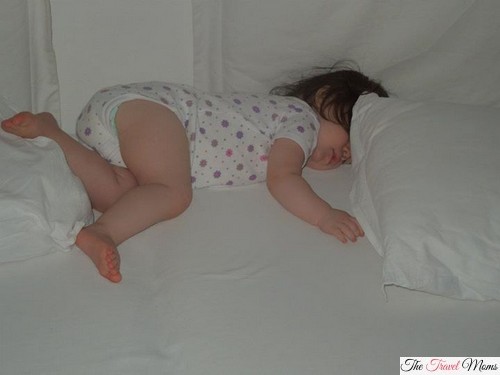 In Orvieto we stayed at B&B CasaSelita – The grounds were to die for and the property was very well maintained. We loved that the B&B was so close to the town entrance. You could walk or take a short drive (2min) to the town car park where the elevator to city is.  The summer staff were nice and provided a high chair and utensils for our daughter.
From Orvieto we were off to Tuscany and stayed just outside Montepulciano at Sant' Antonio.  It was amazing we had a little house which had amazing views of the Tuscan hills that stretch on and on for miles.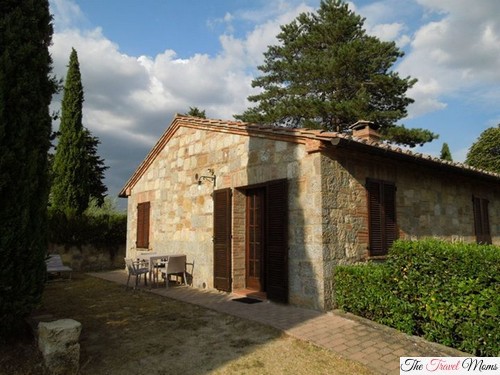 Because we had called ahead and told them we had a young daughter they had a highchair ready for us.  By the time we got there Ava was completely adjusted to the time difference.  We stayed at Sant' Antonio for 7 days.  We traveled around the area and visited many wineries and a Monastery.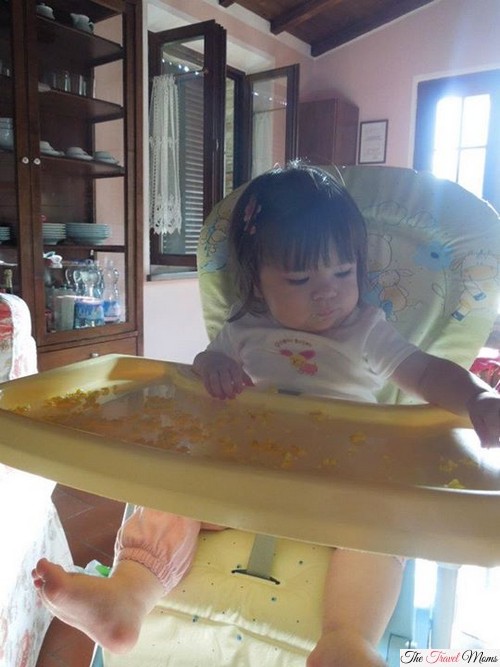 The Monastery we visited was Monastery of Sant'Antimo which was a 12th-century Monastery built on a site of a 9th-century church by Charlemagne.  It was one of the most beautiful examples of Romanesque architecture.  We got to hear the Gregorian chanting.  After our day at the Monastery we had lunch at one of the best restaurants, Il Pozzo- Trattoria in Montalcino.  We had wonderful, fresh, homemade pasta, the best I have ever had.
Make sure to come back for our Part 2 of our trip to Italy with our daughter.  We continue our trip as we travel to Barberino Val D'elsa Tuscany and my favorite winery in San Gimignano.