Review: Osteria Numero Uno – Orvieto, Italy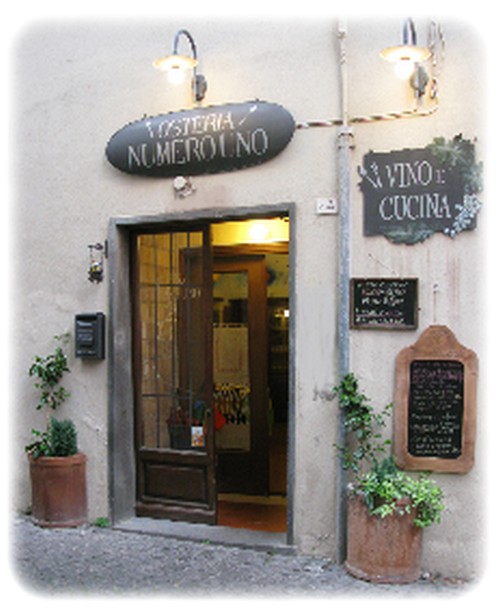 Not only is Orvieto one of my favorite towns in Italy, but it also has one of my favorite restaurants of all my travels.
Osteria Numero Uno is located on a quiet side street. We had a little trouble finding it, but locals knew where it was right away and pointed us in the right direction.
Once arriving, it was apparent the osteria is family owned. The owner greeted us and served us while his family prepared their delicious homemade dishes.
This restaurant emphasizes family. Not only are children welcome, but the owners have set up a small play areas in a separate area from the main dining room for little kids to play at. We didn't have to ask for a highchair for our 1-year-old because owner rushed to provide one right away. Our daughter also enjoyed herself because of all the attention she got! The owner kept smiling and made silly faces at her while serving us.
We started off our meal off with an appetizer of Caprese salad. There was literally a whole ball of fresh mozzarella on the plate. It was not over the top though and the plate was actually quite simple, yet well prepared.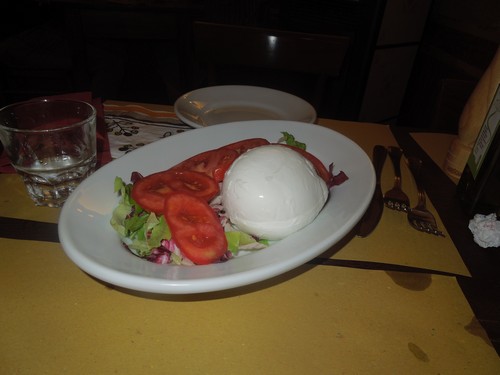 The main course hit the ball out of the park for me. I am a truffle lover, so when I saw they had homemade pici with fresh truffles on the menu I couldn't resist. The dish was absolutely amazing and I can honestly say one of the best I've had in all of Italy. The owner literally shaved a whole Truffle on the pasta at the table. As noted before, I know a few things about Truffles and this dish alone would have easily priced over $100 dollars!
We were so full by the end of our meal we didn't know if we had room for dessert. After debating, we decided to get one of their speciality desserts. Lets just say it was to do for! It was small and simple, but burst with with flavor.
To find out more about this wonderful restaurant, head over to their website HERE!