10 Things You Didn't Know About Hawaii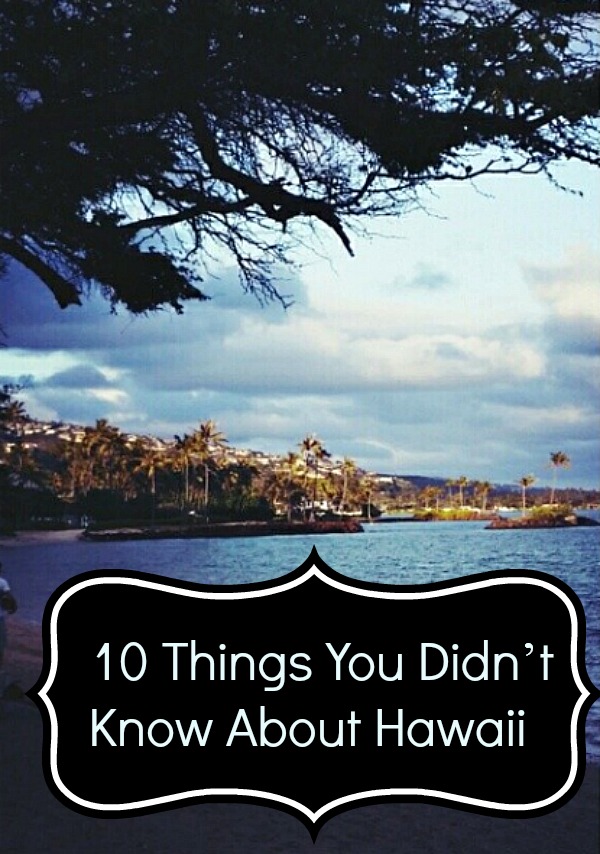 Hello TMT Readers, my name is Kitty Bradshaw, newest contributor to the TMT Family.  Currently I am in Honolulu, Hawaii for 6 weeks on holiday.  During my time here, I will be sharing my travel tips and reviews to help make your Hawaiian Vacation planning less stressful.  Today's post is all about fun facts about the island to give you a little background beyond the beautiful beaches and perfect temperatures.
1. The top 2 principle tourist groups that visit the islands of Hawai'i are the United States and Japan. Over the last few years there has been an increase in travel from Canada, Australia and China.
2. The Japanese are #2 in travel to Hawai'I, but are #1 when it comes to spending money so when you visit Hawai'i, a lot of the shops and restaurants are geared towards the Japanese market. I was surprised to find this out upon my arrival. Most of the restaurants here are either Japanese, Chinese, Thai, or Vietnamese.
3. The debate on who discovered Hawai'I is ongoing. Captain James Cook claims to have discovered Hawaii, in which he named the Sandwich Islands, after his sponsor, the 4th Earl of Sandwich, in 1778. Then we have the Spanish claiming to have discovered the Hawaiian Islands while traveling between Mexico and the Philippines in the 16th Century- 1555 to be exact. No one knows for sure, and there isn't any concrete facts to prove one way or another.
4. Hawaii or Hawai'I is the name of 9 islands clustered together in the Pacific Ocean. The names are Maui, Oʻahu, Kahoʻolawe, Lanaʻi, Molokaʻi, Kauaʻi, Niʻihau, Kaʻula, and The Big Island bka Hawai'i.
5. Hawai'i became a part of the United States on August 21, 1959.
6. Hawai'i is the only US state made up solely of islands.
7. Hawai'I and Arizona are the only 2 US states that do not observe daylight saving time. Ok so this fact really messed with me as we had just had our spring time change shortly before I arrived here in Hawaii. Boarding the plane, I thought there was only a 2 hour difference… but I learned 4 hours in that there was actually a 3 hour difference from Pacific Standard Time. My ignorance of the time difference led to what seemed to be the longest plane ride of my life, loll.
8. Most of Hawaii has only two seasons: bikini season from May to October, and windbreaker season from October to April. Honestly, the weather stays perfect year round.
9. Owyhee is the original name and spelling of Hawai'i. A county in Idaho adopted the name after three Hawaiian trappers went missing in the area.
10. In January 1893, Queen Liliʻuokalani was forced to give up her thrown by a Provisional Government which later became the Republic of Hawaii. She was the last monarch of Hawaii.