2015 National Geographic Kids Almanac Review & Giveaway: Stimulate and Engage Your Child's Study Of Our Planet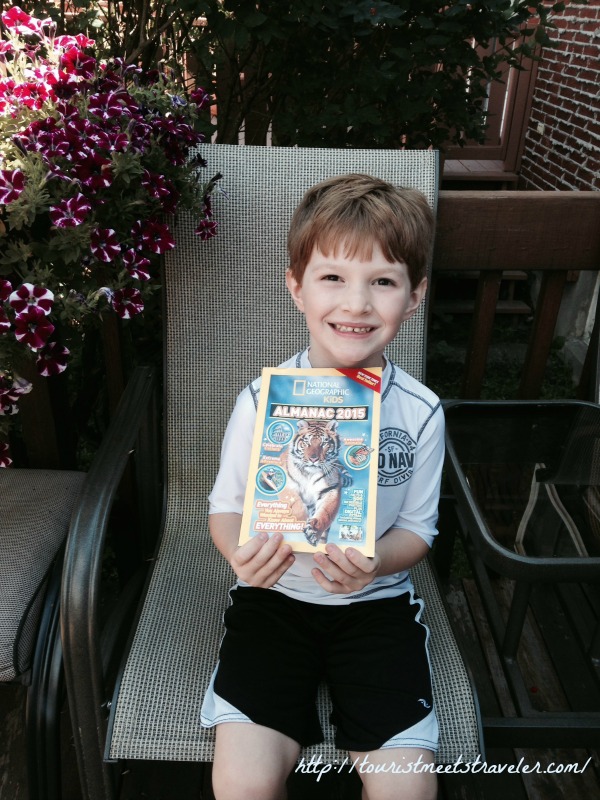 The National Geographic Kids Almanac for 2015 has to be one of the best ideas for children's entertainment I've ever seen, and I'm jealous that I didn't have this when I was growing up. Each year [it was started recently], National Geographic comes out with a Kids Almanac packed with photos, fun facts, activities, and other things to make the learning process fun and informative for kids. It includes features on science, nature, technology, animals, etc. However, the 2015 version also has some additional features that have been introduced for the first time, including a 'Fun and Games chapter', which has comic strips, jokes, and new games. There's also a special section on cute animals, which features more than just cute kittens and puppies. There's a redesigned section on the world's continents, not to mention 'weird-but-true' facts about the world. Plus, there's tons of updated reference material and crafts & activities.
Basically, get your kid the 2015 version of the National Geographic Kids Almanac! Even though we have the previous versions, the 2015 version really does give you the best bang for your buck. There's a beautifully illustrated cover with color and an attention to detail lacking in most children's books, featuring an eye-catching picture of a lion. It will satiate your kids' desire for knowledge, while also giving them something to entertain them and help them learn more about the world we're living in.
It's such a fantastic learning tool for children, which I learned first-hand by giving it to my 7-year-old nephew Jaden. He absolutely adored it, and started carrying the book everywhere, including to restaurants.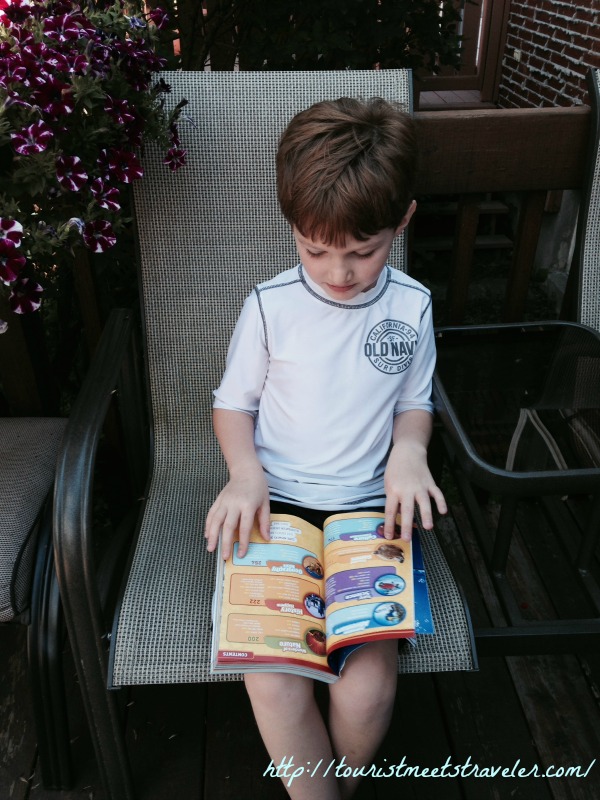 The book has over 500 incredible photos, plus several interactive games and activities that help stimulate your kids' knowledge of our planet. These days, more and more kids are becoming woefully ignorant about the world, which is unfortunately a result of our education system. This sort of thing helps them stay interested in the earth without making it seem like a boring concept, and it will drill into them at a very young age how lucky we are to be able to exist in such a delicate ecosystem. Plus, the pictures are extremely high-quality and the articles are all age-appropriate. I don't think we'd be exaggerating when we say our 7-year-old absolutely gobbled up this book in just a few hours. Plus, there is something attention-grabbing on almost every page, and it's just as entertaining for the parents as it is for the kids. So even though I would recommend this for any kid who loves nature, science, or animals, I would also suggest that every other kid give it a try. Trust me, they won't regret it.
THE GIVEAWAY
I'm excited to announce that one (1) lucky TMT reader will be getting their very own 2015 National Geographic Kids Almanac, all you have to do is enter!
The contest is open to both residents of the USA and Canada and will run until August 4th, 2014.  Winners will be drawn using Rafflecopter.  I will notify the winner by e-mail and you have 72-hours to respond or I will have to choose another winner.  Good Luck!!
a Rafflecopter giveaway