Best Airport Hotels and Tips for Business Travelers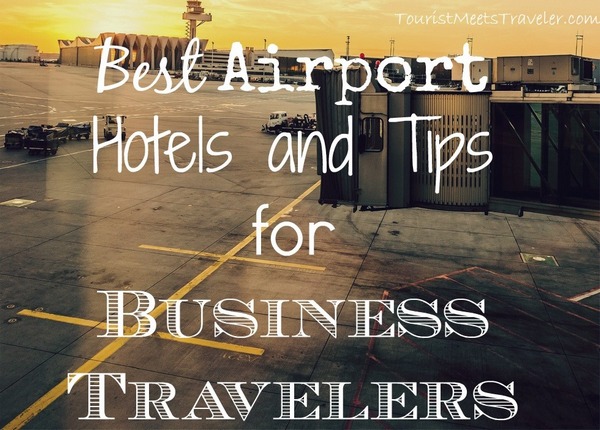 Airport hotels have a bit of a stigma. They tend to be scoffed at by tourists and a standard part of life for business travelers. But, when a flight is cancelled, those tired rooms become a hot commodity.
Whether you are left with little choice or enduring corporate driven travel, there are some airport hotels that you can look forwarding to staying at…
– Hyatt Regency Orlando International Airport –
Traveling to Florida for business instead of pleasure? The Hyatt is just an elevator ride away from terminals A and B. Rooms are spacious so you won't feel the squeeze when trying to organize your work. The extra services are another favorite perk guests praise. Airline check-in counters offer luggage retrieval and delivery services. If you are lucky enough to have down time, most rooms have a balcony so you can enjoy fresh air. Guests can also use the fitness center or outdoor pool. Food is a phone call away 24 hours a day, but you can also run down to the airport restaurants.
Tourist Meets Traveler Tip – Book as early as you can. As rooms fill up, the rates go up.
– Hilton Chicago O'Hare Airport –
The hotel may be 41 years old, but the Hilton has become a beacon for those often stranded in Chicago thanks to the weather. If you are in need of hypoallergenic luxuries, the Allergy-Friendly rooms offer an air purifier, hypoallergenic bedding and hardwood flooring. If you are in a hurry, the automated phone check-out will be a huge time saver. Note that there is a charge for Wi-Fi.
Tourist Meets Traveler Tip – Rates for airport hotels generally tend to be set higher knowing that business travelers often use points, miles or deals through their employer. Find out what discounts your employer can score you, or call the hotel directly to work out a special rate as far ahead in advance as you can.
– The Custom Hotel, Los Angeles –
The retro 60's decor mixes with Joie de Vivre's tech-friendly standard. LED lighting, flat screen tvs mix with shots of bold wallpaper, cap-shade lamps and complimentary bedding. A free shuttle running from 5 a.m. to 2 a.m. will get you to the location 1 mile away from LAX. Here, you will find highly coveted free Wi-Fi. The bathrooms may be small, but for the VIP travelers, an "Elevated" room category offers massage chairs and Xboxes for free time. Parking comes with a price tag, but some great restaurants are within walking distance if you sans vehicle.
Tourist Meets Traveler Tip – Packing light to avoid having carry-ons is key to saving time and money. You can bypass lines and head straight to your hotel. Use on-site cleaning services to refresh your clothes instead of packing outfits for each day.
– Element Miami International Airport –
This place has complimentary breakfast, free in-room Wi-Fi, suite-size rooms with kitchenettes you can stock at the on-site pantry to save money. The outdoor pool is complimented by a fire pit to unwind at night resort-style. The fitness center boasts pedal-powered generators on stationary bicycles that will make your work out good for the environment. Bring earplugs or hit up the front desk for some noise from overhead planes can get loud.
Tourist Meets Traveler Tip – Whenever you can score a room with a kitchenette or even just a microwave, you can save tons of cash by cooking your own meals. Make a stop at a local grocery to grab whatever ingredients you couldn't fit in your bag. Some stores even offer a grocery delivery if you are in time pinch. Work while they shop and deliver your groceries.