5 Myths About London – BUSTED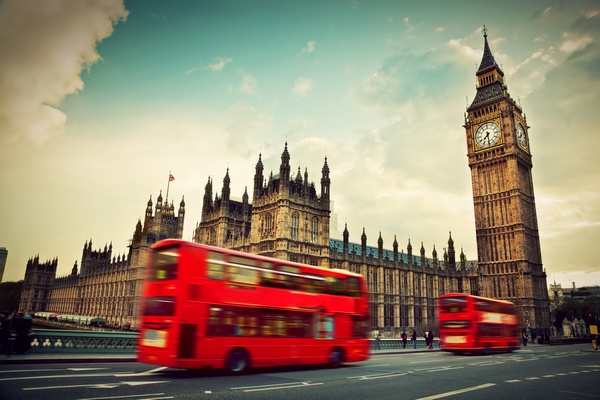 I love all things British. It's a borderline British fetish, but the charm of London and the rich history is incredible. (Those lovely accents are just the cherry on top.) Traveling abroad is an amazing experience, but don't fall victim to these 5 myths about London that busted.
1. London is too expensive to enjoy.
BUSTED – It can be expensive. So can Chicago, New York or Los Angeles. But, just like any bustling city, you can enjoy the experience without going broke. In fact, there are hundreds of cheap or free things to do. The British Museum, Covent Garden, the London Silver Vaults, Concerts at the National Theatre, Leadenhall Market, Regent's Park , and visiting Platform 9 3/4 at Kings Cross Station are just a few fun freebies.
2. It rains ALL the time.
BUSTED – Just like Seattle, the city has gotten a bad rapport with rain. The thing to remember about England's weather is that it could rain at any time. Usually, the rain appears in short bursts. So, pack a bumbershoot (umbrella), forgive my terrible pun, and just enjoy the fact you are in London – rain or not.
3. The food is horrid.
BUSTED – If you stop at fast food chains and eat at Americanized tourist traps, then yes, the food can be bad. However, some of the best foreign fare I have had the pleasure of eating was British. Check out the Original Banoffe Recipe here, and you'll see what I mean. Eat where locals eat and you'll enjoy some amazing eats.
4. All hotels are dingy holes.
BUSTED – Not all hotels in London are questionable or make a no-tell motel look swanky. There are several affordable options that cater the American's expectations of excess. A standard hotel to Brit is different than a standard hotel to an American. Most hotels have been given a makeover and you can easily find the the "good" ones with a search on sites like TripAdvisor.
5. You have to pay for cabs or the tube to get from place to place.
BUSTED – Most of London's hot spots are close together. So, you don't have to take an expensive taxi or subject yourself to the tube if you are willing to walk. Which, I highly recommend so you can see some gorgeous architecture or people watch.