Air Travel With a Toddler: How To Survive Flying with a Two-Year Old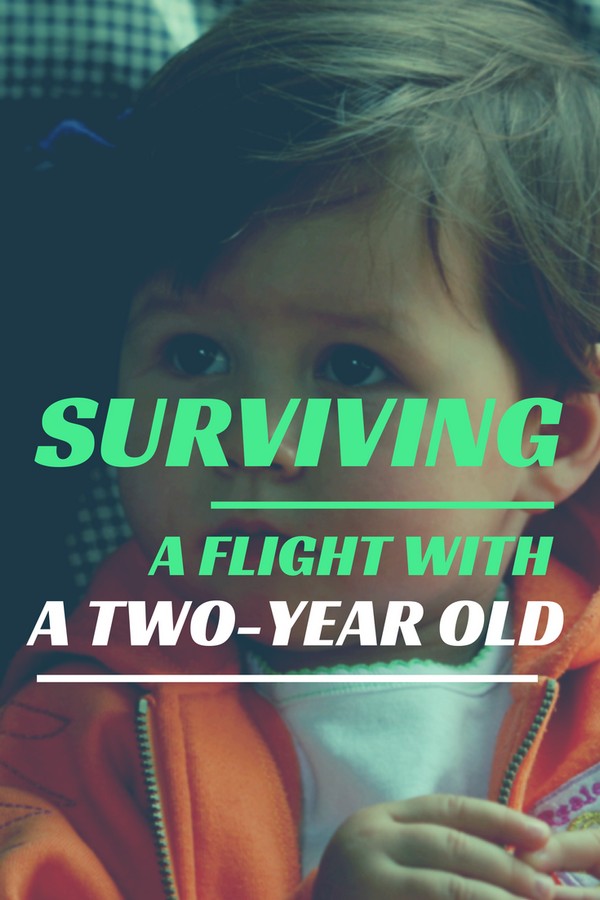 If you're like most parents just the thought of flying with a two-year old is enough to send shivers up your spine. It can be a challenge to travel with a child of this age but by taking a few steps before and during your travels you can survive the trip.
Two-year olds are the grey area between infancy and childhood. They're no longer comforted or entertained the way a small child would be, nor are they really able to engage in activities or understand what's going on as older children are. While previously your child could hop a ride as a lap-child, they're now in need of their own seat. While this will cost you more it can save a lot of headaches. Having extra space (and space of their own) means more ability to move around and less likelihood to bother people sitting directly next to you.
Preparing to Fly
It's always easier to travel when children have some idea what to expect. You can check out books from the library, visit a local children's museum with a flight installation, or watch videos about flying. They may not fully understand what you're talking about however some exposure may help them with any unease they have.
When you are preparing your carry-on bags, have plenty of snacks and activities to make it through the flight. You'll also want to have a change of clothes for both you and your child (you never know!), wipes, extra diapers, a small hand towel, and any medications either of you may need. Pack activities that are quiet and you know your child likes. Now is not the time to introduce unfamiliar games or toys. Sticker books, coloring, and videos are great ideas. Even if you usually limit screen time, having an iPad or DVD player to watch can make the whole experience easier on everyone.  Just don't forget to have a full charge before takeoff!
Seating
When you check in, ask the agent how full the plane is. If there is space, ask them to put you next to an empty seat. Sometimes they'll kindly block off that seat so that others checking in online or with other agents aren't able to select the seat. This gives you a little more space. If you forget or you have to change flights you can ask at the desk of your boarding gate as well.
The Boarding Call
Typically airlines allow those who need extra time to board the flight early. This means those traveling with children are welcome to go on early. Don't do this. The longer you can wait to get on the flight the better. Your child will be confined to a small space for long enough (even if it's a short flight) don't add 30+ minutes by boarding early. You can get your gate check tags ahead of time and get all of your gear prepared to make boarding simpler.
In Flight
At this age, flying tends to go one way or the other; either it's really good or really bad. Prepare for both. You'll likely need to give your full attention to your toddler while in the air – or you're really luck out and they'll sleep the entire way!