London Travel: Enjoy Afternoon Tea at Westminister Abbey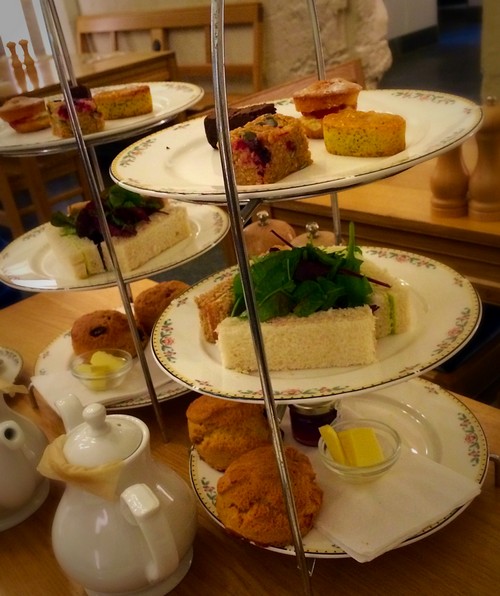 Afternoon tea originated in England as a custom practiced exclusively by the upper class. In the late 19th century, it went through a transformation which made it accessible to the middle classes as well. Now in the UK, you'll find many observers of afternoon tea between the hours of 4 and 6 pm. While some restaurants continue to adhere to tradition by enforcing a strict dress code, others welcome casual attire. In London, afternoon tea for two can range from 20 pounds to..well..just picture lots of money signs.
While in London, I had three bucket list items focused solely on eating and drinking: 1) drink cider in a pub, 2) eat fish and chips, and 3) have afternoon tea. Just like pubs and chippies, restaurants in London that serve afternoon tea are aplenty; it's just a matter of what you're looking for and how much you'd like to spend. Some afternoon tea menus offer champagne while others serve a simple tea with scones. For me, I was looking for a unique experience at a low cost. Simple enough, right..?
It took some searching but I was able to find a place that met my preferences. The Cellarium Café is a beautiful restaurant located inside Westminster Abbey. It has a high porcelain ceiling that engages you with its rustic charm. I had a lovely afternoon tea there with small handmade cakes, perfectly cut finger sandwiches, and soft scones served with jam and clotted cream, all presented on beautiful tiered plates. For my tea, I chose the garden berries flavor which was served in an adorable teapot alongside white and brown sugar cubes. The food was delicious and the price was very affordable.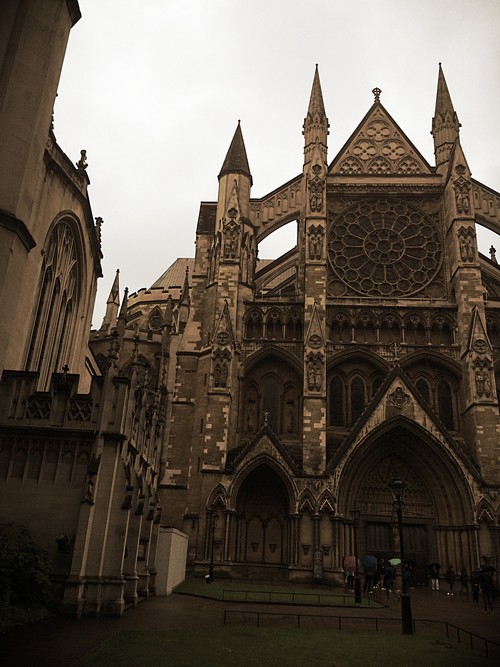 The only kink in the experience was the service which could be improved. However, as the afternoon progressed, a new server took over and our experience was wonderful from there forward. With this unique opportunity to dine inside one of London's great landmarks, this is an experience that I would highly recommend to others.