Best Campsites in Yellowstone National Park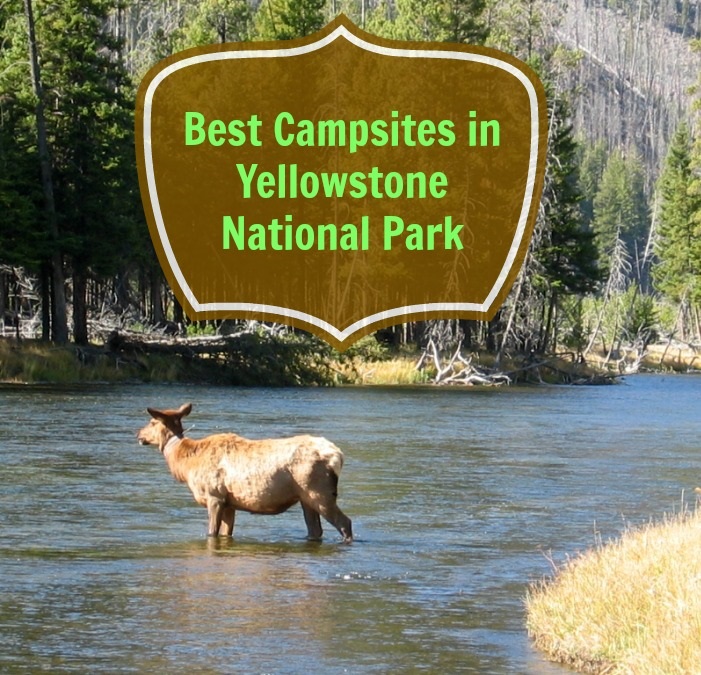 Yellowstone National Park is easily one of the top national parks in the US with the sheer amount of wildlife and the unique geysers that are all over the park. Camping in Yellowstone can be done, but it does take a little bit of planning as the campsite reservations fill up quickly as soon as they are released for the season. Here are the best campsites in Yellowstone National Park depending on how rustic you want to be and if you need utility hookups. The thing to note as well as that there are campsites that are ran by Xanterra and those by the national park system. The ones ran by the park system will be rustic, usually no running water and less expensive but are on a first come, first serve basis. The ones ran by Xanterra will have full hookups, showers, and camp stores and are on the national reservation system. There are also resorts or lodges that you can stay at in Yellowstone if you don't want to go the camping route.
Madison Campground
Madison is just east of the West Yellowstone entrance and just north of Old Faithful, a 30 minute drive from both. This campsite is located on the river and at dusk you can see many animals coming in for their evening time at the watering hole. You can fish from here and there are lots of hiking trails as well. Madison also has an amphitheater where the National Park Service Rangers put on an educational show a few times a week. An RV dump station and limited group sites are available, but no utility hook-ups or showers.
Canyon Campground
One of the most popular campgrounds is Canyon as it is so close to the center of the park and to the breathtaking Grand Canyon of Yellowstone. This campground has hundreds of spaces and they fill up quickly! It is a little busier and noisy, but sits in some really beautiful scenery. Canyon has a camp store, a restaurant, pay showers, a coin laundry and an RV dump station, but no utility hook-ups. What is also nice is that this has one of the only gas stations with repair service available in Yellowstone. They also have hot flavored coffee to go!
Grant Village Campground
This woodsy campground is located at the southwestern edge of Yellowstone Lake, closer to the South Entrance. There are a lot of hiking trails through the woods and this campground has been known to get more rainfall and snow than some of the other ones. Close by are restaurants, pay showers, a coin laundry, and an RV dump station, but there are no utility hook-ups. Group sites are available.
If you are in an RV and not camping with a tent, there is really only one campsite that can accommodate you and that is Fishing Bridge RV Park. Some of the resorts might let you park there, but most won't. There are over a dozen campgrounds in Yellowstone, but these are my top three. When making reservations, make sure to inquire if any of the sites are undergoing renovations as it rotates every year.
Yellowstone Campground Dates of Operation and Rates

Operating Dates
2014 Estimated Rates
Fishing Bridge RV Park
5/9/14 – 9/21/14
$50.00*
Bridge Bay Campground
5/23/14 – 9/1/14
$22.50
Canyon Campground
5/30/14 – 9/14/14
$27.00*
Grant Village Campground
6/21/14 – 9/21/14
$27.00*
Madison Campground
5/2/14 – 10/19/14
$22.50
*Rates include two showers per night. Taxes and utility fees extra.