Best Candy Shops in America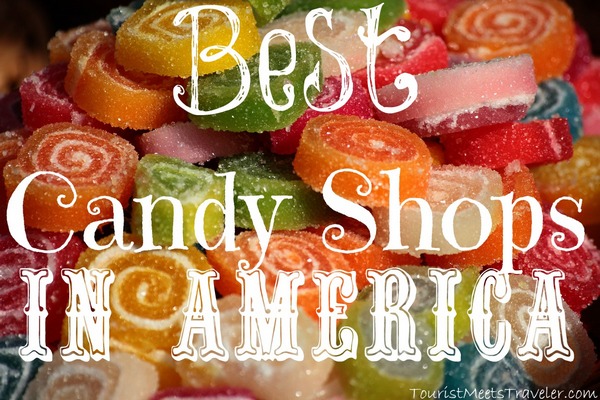 Looking for a sweet vacation or just a place to stop and be a kid again? These places have become landmarks for amazing candy shops and sweet tooth indulgences.
Economy Candy, New York
This Lower East Side landmark has been satisfying candy cravings since 1937. Budget-friendly prices on treats stacked from floor to ceiling, give shoppers a feeling of walking through a landscape of candy mountains. You'll find classic favorites mingling with new creations like bacon-flavored candies along with imported gummies. If you are a fan of nostalgic goodies and unique sweets, this is the place for you.
Sweet! Hollywood, Los Angeles
Where Economy Candy is quaint and kitschy, Sweet! is a behemoth embracing new trends. Themed rooms cater to different styles and tastes. There is even a Chocolate Lab customers can create their own bar of chocolate. The store does give a nod to the candy of the past in a "Vintage" room, but the Willy Wonka room draws your attention. Most reviewers deemed it a bit pricey, but the experience is as close as you will get to being in Wonka's Chocolate Factory (circa Johnny Depp). If you are looking for an amazing to place to have your kids' birthday parties at, the store can host up to 200 kids for a day they will never forget.
Shane Confectionery, Philadelphia
This place is the Holy Land of candy stores. It is the oldest continuously operated candy shop in the United States. Samuel Herring and Daniel Dengler were the candy-creators and canned-fruit broker, Edward R. Shane, took the store into the market in 1911. History pummeled the store; sugar shortages and war along with evolving territory brought the store to its knees. In 2010, Eric and Ryan Berley scooped the shop up and gave it an amazing restoration. It's hipster, but true to its foundation. Most of the sweets are molded and created in a loft above the store. Artisanal candy with top-of-the-line taste is waiting on 110 Market Street in Philadelphia.
Big Top Candy Shop, Austin
Ice cream, floats, shakes, malts, candy by the pound, chocolates, European treats, bacon infused candy (try the bacon cotton candy), gumballs and suckers are just a few of the confectionery delights you'll find at Big Top Candy Shop. Most hard-to-find treats and can be located at this adorable old timey themed shop.
Chutters, Littleton, New Hampshire
This place is Home of the World's Longest Candy Counter. Candy, fudge, chocolate and 112 feet of "gleaming glass jars filled with brightly colored candy" will have you feeling like a kid again. It's not as "frilly" as some places, but it doesn't lack any of the charm. Feast your taste buds on gourmet and traditional jellybeans, chocolates, licorice, caramels, and nostalgic pieces abound. Most reviewers saved their cash for the fudge and truffles instead of indulging in the bulk candy one can find at chain grocery stores.