Best Time to Book a Flight: Sunday the New Tuesday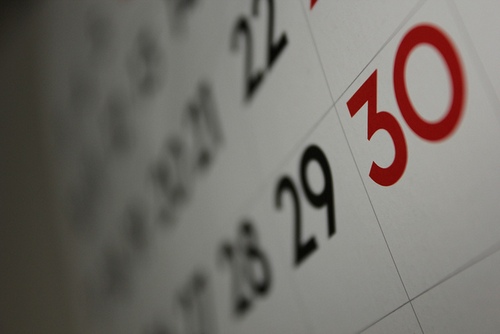 Some travel experts will agree that a certain day of the week is the best time to buy airline tickets. Insiders will even tell you there is a certain hour you should shop airfares. Generally speaking, Tuesday was the day to score the cheapest prices, but thanks to dynamic pricing – things change.
Tuesday's reign was courtesy of typical sale cycles. Now, a new study shows the best time to buy is the weekend. Airlines Reporting Corporation (ARC) analysis of ticket prices in January 2013 through July 2014 revealed a few other new trends…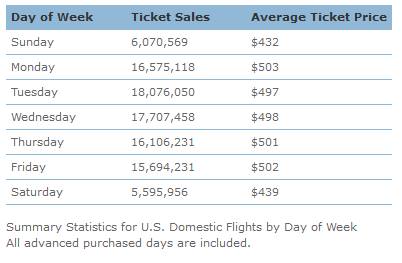 Domestic Flights (Point of Origin – United States)
The beginning of the week was a favorite and highly suggested time to buy. However, the study shows Monday and Friday are now the most expensive times, while Sunday has become the cheapest. Business travel is a source for the increase on Monday's prices.
Ticket prices also increase as the departure date approaches. That is no surprise, but fares 100 to 50 days in advance were the cheapest and saw little fluctuation. After that 50 day marker, prices went up an average of $85. The sweet spot for purchases – 57 days before the scheduled flight.
The average ticket price on a Sunday between 50 and 100 days prior to travel is typically $110.00 less than the overall average ticket price. So, the best time to book a flight is on a Sunday, 55-60 days before your domestic flight.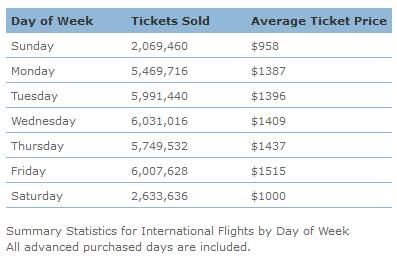 International Flights (Point of Origin – United States)
The weekend remains the time to buy for international flights. Sunday is the prime day of the week for picking up lower fares, but you will need to book earlier. Price points hovered in the lowest realms 150 – 225 days in advance, with an average lowest price falling 171 days before the flight.
Those looking for "last minute deals" should note the study found that shorter in-advance purchases are still historically when "the highest average ticket prices" are paid.
A note to consider…
The data is based on $94 billion worth of ticket sales across 129,778,041 transactions per U.S. retail and corporate travel agent locations, satellite ticket printing offices and online travel agencies. The numbers do not include sales of tickets purchased directly from airlines or any baggage fees, advance seating charges, etc.
Graphics via Airline Reporting Corporation