Blue Man Group Orlando – Can't Miss Entertainment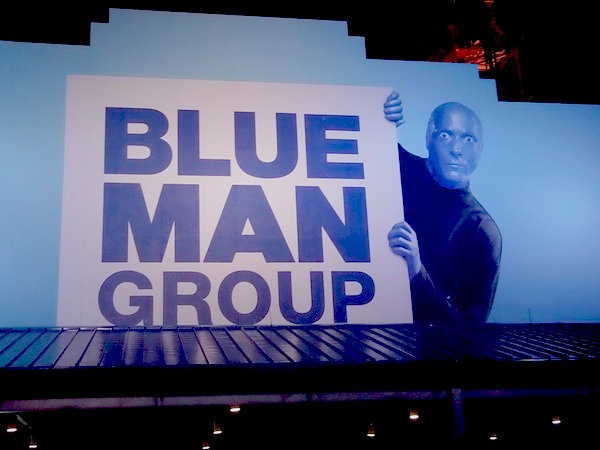 Nestled away near the heart of CityWalk, you will find a theater adorned with images of men seemingly dipped in blue. "Do you like to laugh and listen to amazing music?" the lady at The Blue Man Group box office asked as we picked up our tickets (provided by Universal).
Universal Studios Resort in Orlando has proven to be so much more than a theme park. The list of on-site hotels continues to grow, as Cabana Bay Beach Resort – full review found here – has opened for a fun, family-friendly experience. I could have spent days exploring the hotel alone! Sapphire Falls Resort will join the ranks in Summer 2016. The new addition is being described as a "casual and easy-going Caribbean-inspired resort surrounding a lush, tropical lagoon and towering waterfall."
The parks have undergone several makeovers that will take days to explore. From the addition of Diagon Alley in the Wizarding World of Harry Potter to The Simpsons area getting a new ride, plan a minimum of two days to enjoy the rides and attractions. If you are including CityWalk in your vacation, give yourself an extra day. From amazing dining (check out an in-depth review of Vivo Italian Kitchen here) to mini-golf, the area could be its own park.
One of the attractions you can't miss, is The Blue Man Group. It's not just a show…it's an adventure perfect for family fun.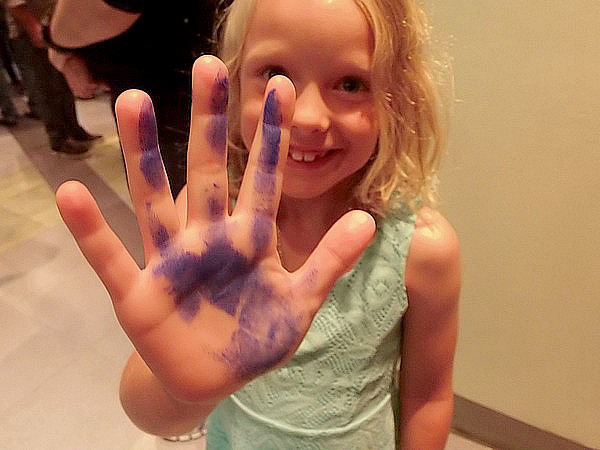 From the moment you walk into the auditorium, you know you aren't simply going to watch. Giant white balls hang from the ceiling, promising a surprise later. The audience members in the front rows are draped in plastic macs. Children are practically vibrating with excitement in their seats. You feel an energy.
Music, laughter, art, and dancing combine with the audience, who becomes part of the show. A dance party breaks out, the balls are released, audience members are brought on stage…so much happens in the nearly 2 hours you are there.
You might also appreciate the the underlining tone. Poking at society, making connections, while appreciating art, music, and discovery are conveyed without being overbearing. It's thought-provoking, but in an insanely-fun way.
It's an experience that will stick with me and my children.
Disclosure – Any and all opinions expressed are that of TouristMeetsTraveler.com. No compensation was received, however the experience was provided by Universal Orlando.